Everyone hopes for love at first sight — though your first-look jaw dropper may come in the form of an early-1900s Colonial home in Richmond, VA. From a home's landscaping to its color palette, even the smallest details can help set the look and feel of the rest of the home. You get only one chance to win the curb appeal game, and these picks from Trulia with stunning front yards are really bringing the heat.
The wide, brick stoop of this imposing Georgian-style beauty beckons, with lovely details like dormer windows and mature, tailored landscaping. The four-bedroom brick home's charm isn't limited to the front: A two-story back deck and screened-in porch overlook a parklike backyard.
Flowers and greenery adorn the curb of this four-bedroom Chattanooga, TN, home, set back from the street. An inviting porch leads into a spacious great room that offers high ceilings and a spiral staircase. Rooms flow easily from living to dining spaces and into each impressive bed and bath — all the way out to the screened-in porch off the master suite.
A cozy front porch or a spacious back deck? It's hard to choose where to spend your time in this 1916 craftsman-style home. A flowering vine creeps up the side of this three-bedroom, two-bath storybook-sweet home, while the large picture windows provide an inviting glow in the updated kitchen, modernized with white granite and stainless steel appliances.
The stark desert landscape surrounding this Santa Fe, NM–style home fades into the background, letting the home really shine. The imposing adobe home, with solar power and more than 5,000 square feet, also includes a pool and Jacuzzi. Inside, an industrial-grade kitchen and high ceilings add to this six-bedroom home's charm.
Enjoy vintage charm and modern amenities in this Arkansas home. The 1891 Victorian design is still intact, with original stained glass, a detailed porch railing, and crown molding — but upgrades like commercial-grade appliances and custom built-ins make it feel as though you're living in this century. Outdoor entertaining is a breeze with an old-school tree swing out front, plus a spacious yard and detached guesthouse — complete with a second kitchen. Toss in the updated bathrooms, refinished original wood floors, and a wood-burning fireplace, and just like that, you've found yourself a dream home.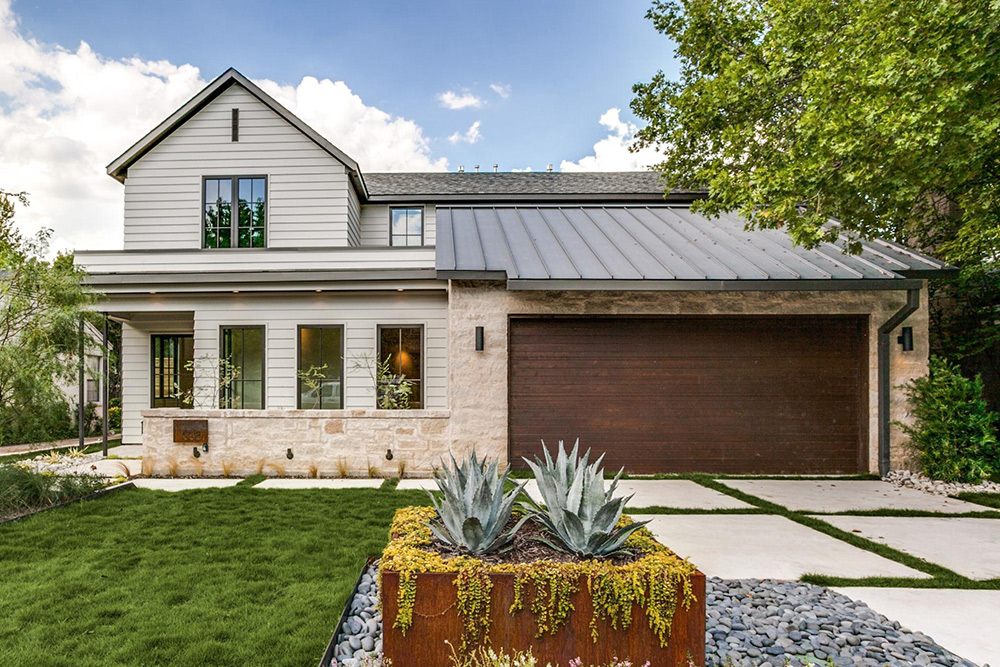 A unique twist on the traditional Texan landscape, a spacious rock bed holds a planter of succulents, making it the front-yard focal point of this custom home. The home blends a cottage feel with a modern aesthetic, with quirky light fixtures and finishes and an open floor plan in 4,216 square feet. Drop your clutter from the day in the home's mudroom and relax on the fenced-in back patio, complete with a fireplace and grill (it's even wired for a TV and sound). The fresh hardwoods glow from the natural light beaming into each room. Custom built-ins — from the closets and hallway shelving to the kitchen cabinets — give each room a unique and functional piece.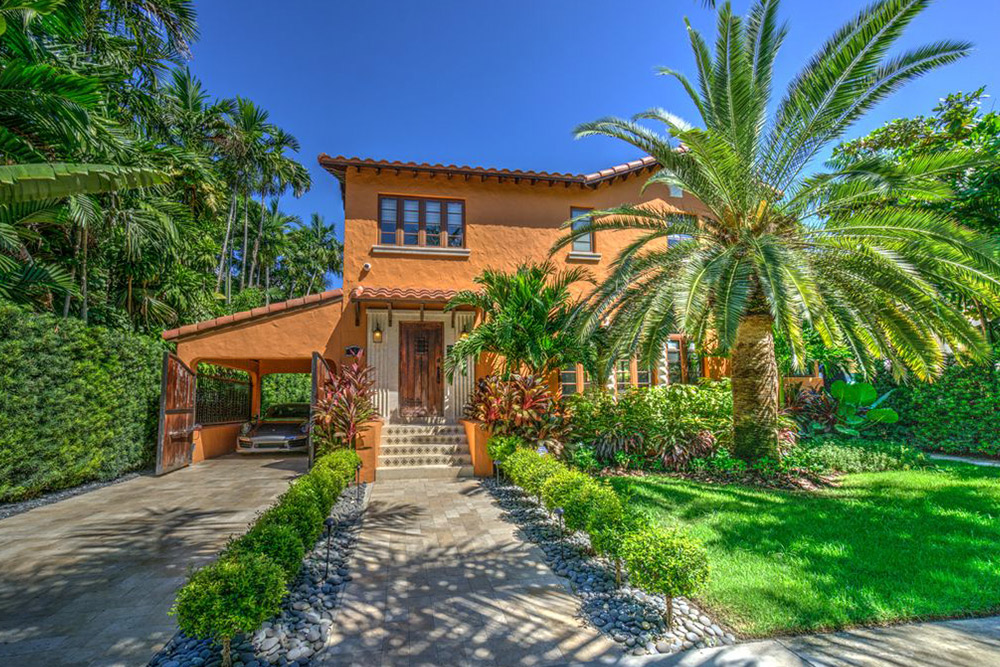 Miniature shrubs line the walkway of this bright and beachy Miami, FL, home. Let the palm trees greet you along with the roof's Spanish tile and bright orange stucco, which all give the house a fresh, Floridian feel. The 3,500-square-foot smart home has a completely renovated interior, including high-end appliances in the kitchen and bath — even a steam room in the master suite! If four bedrooms aren't enough, there's also a guest cottage, just past the gated driveway and adjacent to the pool and grilling patio.
What's your favorite curb appeal feature? Share your thoughts in the comments below!