Cotton-candy pink, gumdrop purple, and sunshine yellow may not be the first hues that come to mind when you think of fall color trends. But if one place can pull off candy-colored paint jobs year-round, it's New Orleans.
Living in one of these New Orleans rentals has to make life seem just a little bit sweeter.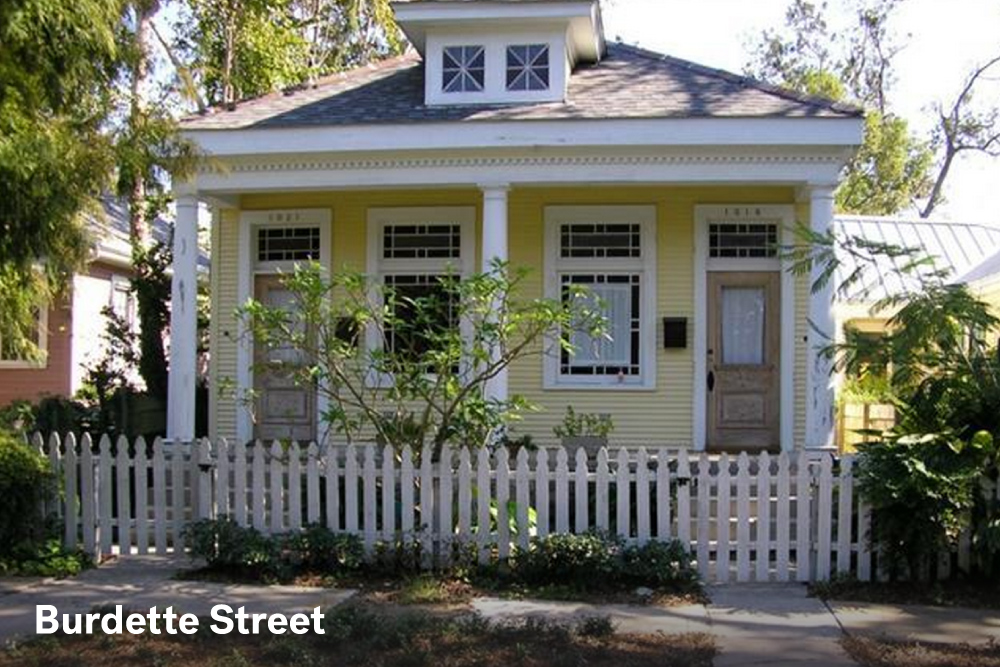 A sunny and charming outdoor oasis: $2,895/month, 1021 Burdette St., New Orleans, LA 70118
This sunny yellow shotgun-style abode is patiently waiting to be filled with the guests you'll invite over for some jambalaya and gumbo. And parties should be thrown to show off the home's architectural details such as the multipaned windows and gorgeous brick-and-natural-wood fireplace. Plus, the front and back porches provide plenty of space for all of your friends and family.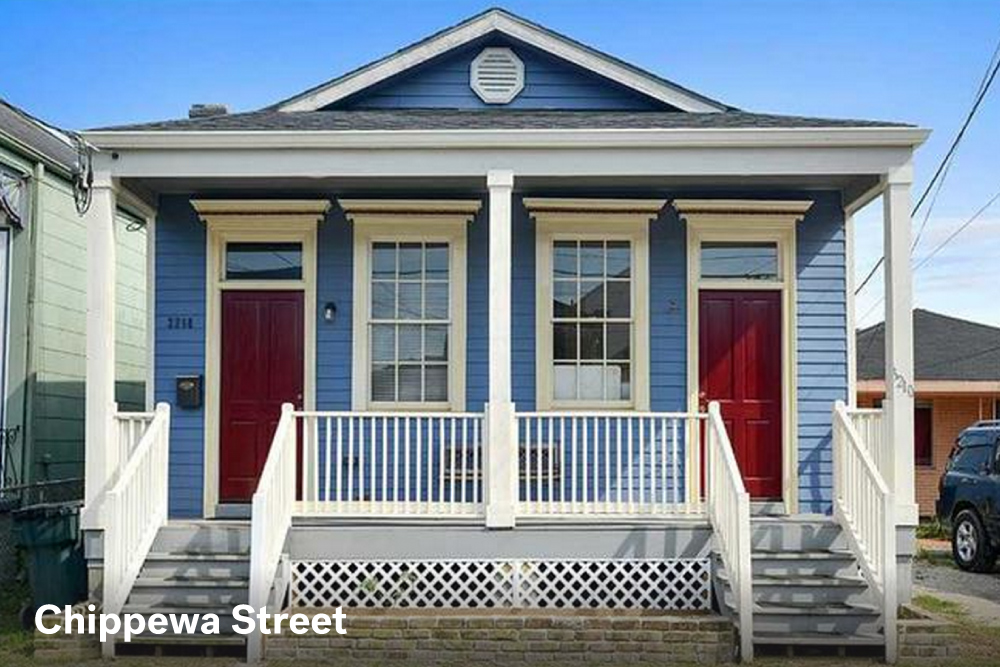 A bold move: $1,500/month, 3210 Chippewa St., New Orleans, LA 70115
Just steps from Magazine Street in the Irish Channel neighborhood, this three-bedroom home pairs an irresistible, bold red front door with sky-blue siding and bright white trim. Make your way through the property, which features new granite countertops and hardwood floors, to the expansive backyard: the perfect spot to sip on some sweet tea under the warm Louisiana sun.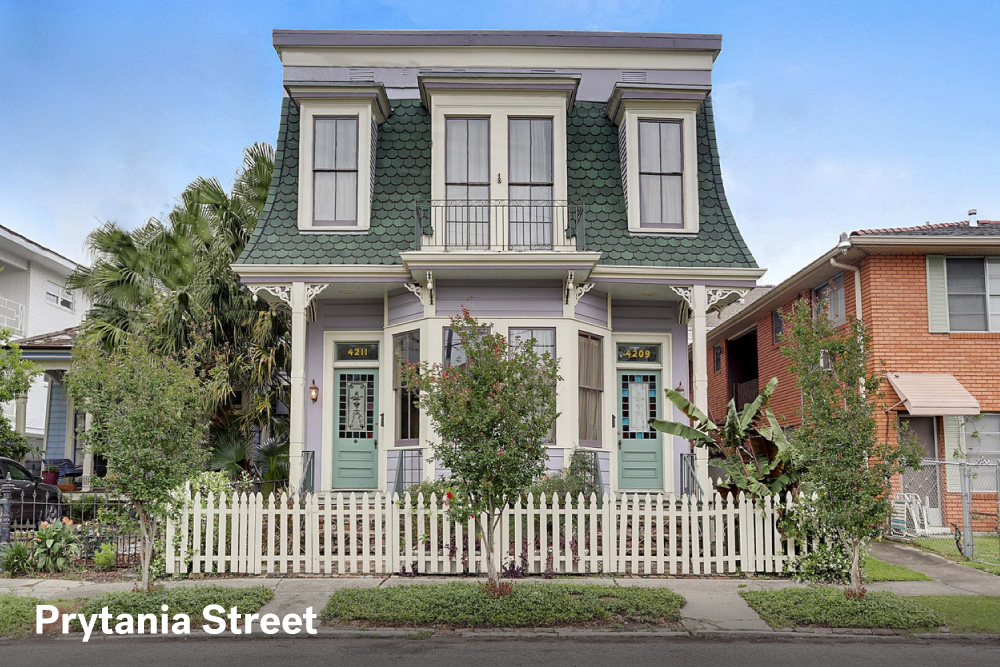 Purple on Prytania: $3,500/month, 4209 Prytania St., New Orleans, LA 70115
The pastel purple exterior is hardly the most traditional feature of this two-bedroom, two-bathroom townhome. Upon entering, you'll be greeted by a living room with an exposed brick fireplace, decorative arches, and a simple yet elegant chandelier.
If you're a fan of keeping cozy in the winter, the home has two more fireplaces — in a bedroom and the dining room — and comes fully furnished with the owners' elegant, regal style.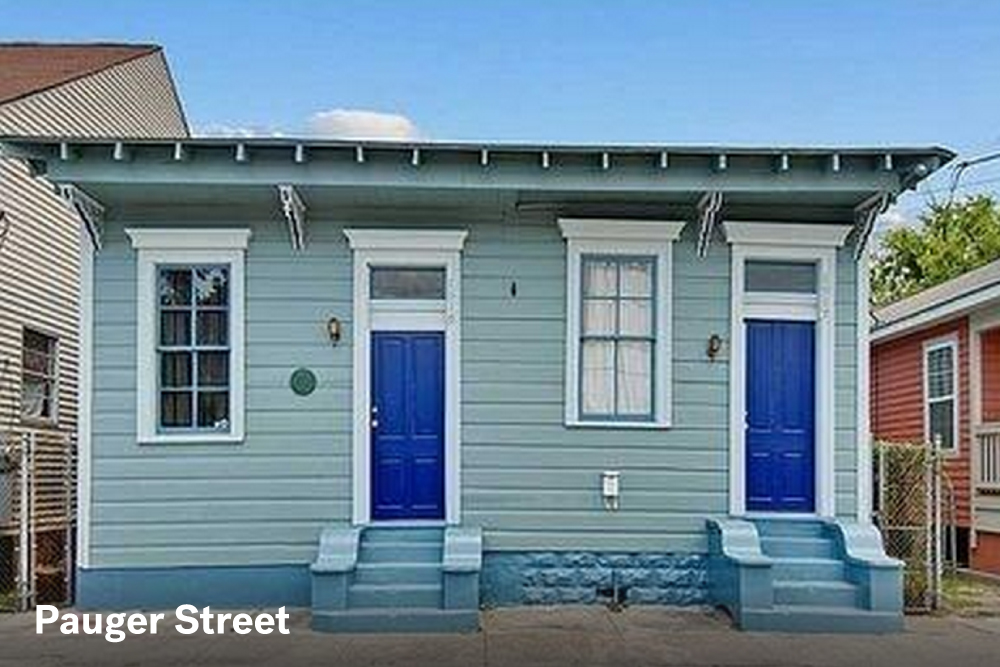 A reason to sing the blues: $1,290/month, 1917 Pauger St., New Orleans, LA 70116
With its blue trim, bluer siding, and the bluest front doors, moving into this home might prompt you to hum some sweet Louisiana rhythm and blues. Tiled kitchen counters and hardwood floors in the bedrooms top off the home's classic, clean style, and the backyard is shaded by a huge pecan tree.
The home's central location in the Seventh Ward allows for easy access to the French Quarter, Superdome, and Bourbon Street, where you can hum along to some live blues.