Two words probably come to mind when you think of Nashville, TN: Music City. And music is what gives this town its soul. From fiddle playing to the Grand Ole Opry to what Rolling Stone calls the "Best Music Scene," Nashville is the place to be if you're in the music industry or if you just love music. But that's just one of the reasons Nashville is one of the hottest home-buying markets in the US.
"I have a musician husband, so that has a lot do with why we live here," says Laura Gummerman. But the music scene isn't the only thing she enjoys about the city. "There's such a great local restaurant scene, so many unique shops, pretty parks, and lots of concerts," says Gummerman. "I love all the options I have when I want to go out." Photographer Lisa Diederich, who recently moved to Nashville from Chicago, IL, agrees. "For me, Nashville seems like the kind of town where everyone is friendly, creative, and welcoming." Although Diederich's fiancé, a musician, songwriter, and composer, was the driving force for their relocation, Diederich loved the idea of moving south. "Nashville was always calling us," she says.
Because this town draws all sorts of musicians, creative types, nature lovers, and just all-around friendly folks who give Nashville that small-town feel, it can be tough to snag your dream house to buy or rent. Why? High competition. But Gummerman and Diederich are happy to share their stories in the hope that you'll also find your dream house when you're hunting for homes for sale or rent in Nashville.
1. Be prepared to act fast
Both Gummerman and Diederich made long-distance relocations to Nashville, which made things "crazy" for them. "Buying from another city made the process more chaotic than usual," says Gummerman, who is from Pittsburgh, PA. Diederich house-hunted for her home rental from Chicago. "We were driving back and forth between the cities," she says.
Fierce competition combined with the process of scrutinizing online listings, scoping out neighborhoods, and working with real estate agents from afar, the odds for finding the right place were not exactly in Gummerman's or Diederich's favor. "We basically spent hours every day looking up listings," says Gummerman. "The market is so hot here, we were in a six-way bidding war for houses on opening day!" But after three months and five offers made, the Gummermans succeeded in buying a home.
Similarly, Diederich's process to find a rental property was no piece of cake either. "We were finding places on Trulia that were beautiful, looked like our style, and were in the perfect area for us, but a lot of the times they were pulled off the site, already rented, in a matter of days or sometimes even hours," says Diederich. So, when in town, Diederich and her fiancé made a daily ritual of perusing listings while having their morning cup of coffee. "We would send out an email as soon as we saw a property we liked and would see it that day." Perseverance paid off. Diederich and her fiancé rented a place that fits their lifestyle after two weeks of active searching (spread over a three-month period).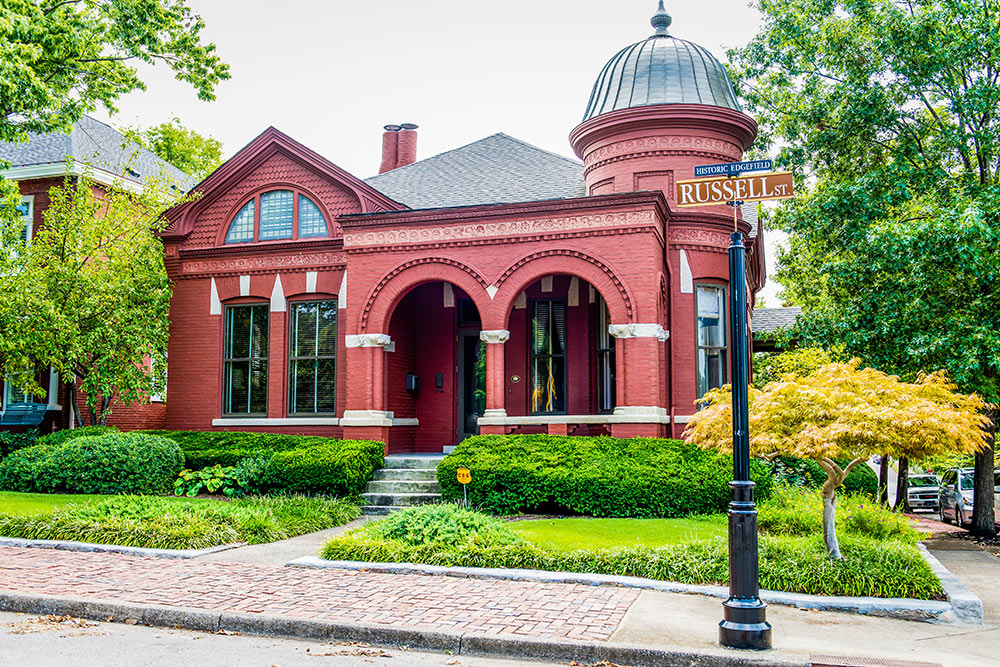 2. Discover the great Nashville neighborhoods
All great cities have iconic neighborhoods (or at least areas that stand out in some way) — think SoHo in New York, NY, the Mission District in San Francisco, CA, or Little Five Points in Atlanta, GA. Nashville is no exception. Gummerman and Diederich both name the same three neighborhoods as favorites — and in the same order: East Nashville, 12South, and Germantown.
"We love East Nashville for the local feel and the brunch locations," says Gummerman. "It's amazingly fun, with the great music scene, little shops, and independent restaurants," agrees Diederich. 12South is a great place for strolling, shopping, and stopping for a paleta (homemade ice pops), and Germantown "has unique shopping and is close to the main farmers market that's across from a park, so that's a good option for a Sunday afternoon," says Gummerman.
3. Narrow down your neighborhood must-haves
It can be overwhelming to start a home search without first setting some parameters. Once you have a sense of the city's neighborhoods, honing in on specific areas where you'd like to live — and can afford — will help you find your best options quickly. "We wanted an area that had a yard and some privacy," says Gummerman. She and her husband decided to live 15 minutes outside the city for a little breathing room but with easy access to all that Nashville has to offer.
Diederich and her fiancé also chose a home outside the city but still close to all the action. Their must-have feature? Extra bedrooms, since they each need a home studio. "We were ready to have a yard and a few bedrooms, and we got really lucky with an amazing property," says Diederich.
4. Know (and stay within) your budget
Being preapproved for a mortgage tells you how much house you can buy. But that's not always the number you should use. Spending the maximum you are approved for could leave you with little extra money each month. "We stuck to our budget," says Gummerman. "It's hard when you get house fever for a unique house, but ultimately I wanted to be in a comfortable spot financially so we could do a few changes to the house." Sometimes buying less of a house or a fixer-upper is the way to go. This is especially true in a market like Nashville, which is a hot spot for young buyers, ranking at number seven on Trulia's best real estate markets for college grads in 2016.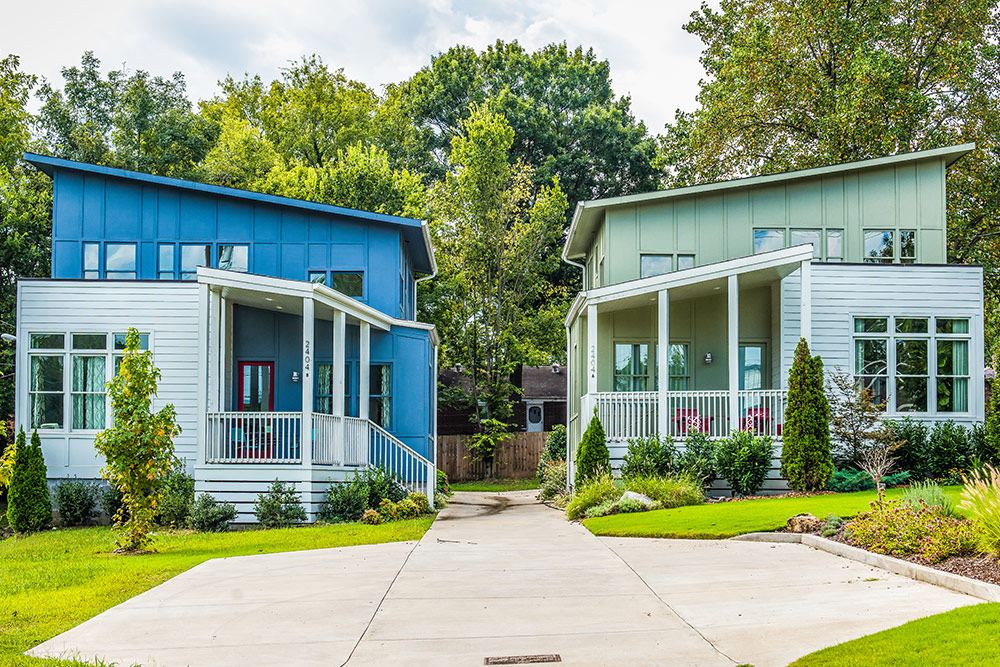 5. Don't buy until you're ready
Diederich and her fiancé were inundated with opinions about renting versus buying. Ultimately, the pair decided to set aside all that "helpful" real estate advice and make their own decisions about what's best for them. Because the couple had never lived in Nashville before, they decided to rent for a year to "test the waters" and find out where they would like to settle in the long term. "There's not one blanket rule for everyone. Do what's right for you," says Diederich.
6. Be businesslike, not emotional
Although tough to do, it's wise not to get too attached to any one house. Because Diederich had this mindset, "We weren't disappointed when a house we liked went off the market," she says. "When you don't get the house you bid on, it just means it wasn't the house for you, and your house is still out there somewhere," says Gummerman.
What makes you feel #AtHomeHere? Now's your chance to win $1,000 per week! To enter, follow @Trulia on Instagram and register at Trulia.com/athomehere.