Unlike other aspects of a room's design, good interior lighting isn't noticed — it's something you just sense as a "comfortable" or just downright "cozy" feeling. A poorly-lit room, on the other hand, immediately stands out.
"One can beautifully design a space, but if the artwork and accents aren't properly illuminated, or there is not a harmonious balance of light throughout the area, the room will feel cold and uninviting," says interior designer Jana Bek, who has also designed a line of lamps.
Getting interior lighting right, however, isn't as easy as screwing a random light bulb into the overhead fixture that's been in your hall since you moved into that new home for sale in Austin, TX (and has the layers of dust to prove it). Instead, it's pretty much a result of trial and error.
Since we prefer to not take our chances, here's what industry professionals consider when lighting a home.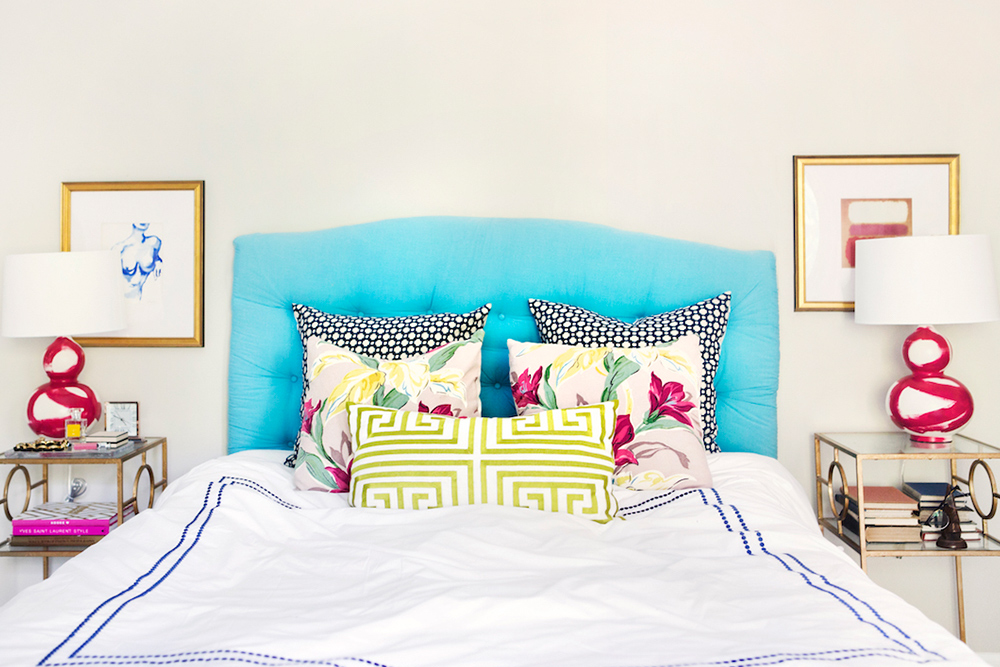 1. Let your room layout dictate lighting
Think like a designer by first assessing your room from a practical standpoint. "Some factors one needs to consider are size of the room, where the electrical outlets and windows are, and whether or not there is overhead lighting in place," Bek says.
After she notes the location of these elements, she then plans the layout for both furniture and lighting. "There should be ambient lighting throughout the room, and if the layout does not allow for a balance of light, it means we need to add additional overhead lighting or to tweak the layout accordingly," says Bek, who designed the space pictured above. (The photo is by Erik Melvin.)
2. Plan on purchasing different types of lamps

When asked for the one mistake most people tend to make when adding lighting to a room, event planner and interior designer Barbi Walters of The Lynden Lane Co. had an immediate answer. "They rely on a single source or type of light for a room, such as an overheard," she says. (Those frosted dome lights that are standard in virtually every rental immediately come to mind.)
"Ideally, you want lighting in your main rooms to have three main elements: overhead or built-in, midheight such as a wall sconce, chandelier, or pendants, and then table-height or task lighting."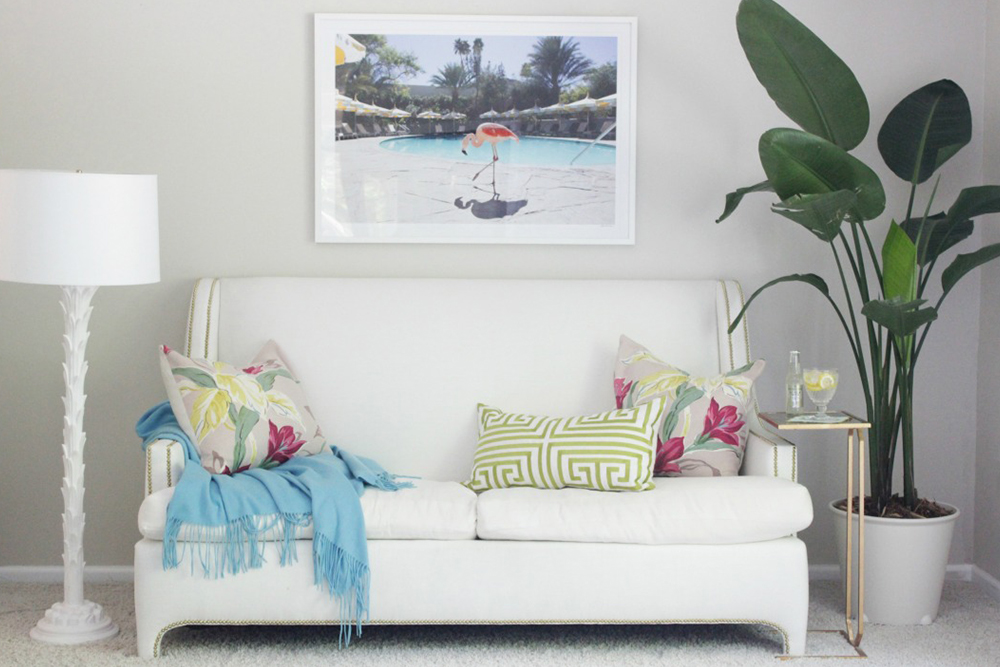 3. Don't focus (too much) on style
"I think it's easy for people to focus their attention on the look of a fixture and not pay attention to its size," says Bek, who designed and photographed the space above. "If you have high ceilings, you'll probably need a taller floor lamp to properly illuminate a space. If you have a smaller room, you'll want lamps smaller in stature." In other words, don't light a tiny studio apartment with nothing but torchiere-style floor lights.
4. Maximize brightness by combining light with color
"No amount of light will make a room with dark walls and dark furniture appear bright," says David Gray, Lamps Plus Professionals manager. "Light will appear only where there are light-colored surfaces to reflect from." For instance, a source that's positioned against a dark wall will simply create a spotlight effect, rather than comfortably illuminating the entire area. He advises positioning floor lamps near walls, furniture, or even other accessories that have lighter colors.
5. Consider contrast when shopping for task lighting

"The key to good task lighting is that it's not about the brightness of the light, it's about contrast," Gray says. This is why a single bulb fixture is fine for focused reading light in a dark space. "But in a well-lit area, a brighter light is necessary to highlight the page. Our eyes adjust as light gets brighter, by making our pupils constrict and lowering the brightness of the light that reaches our eyes. If we add too much light to a task, our eyes strain and we become uncomfortable." In such a case, you'll want to put your lighting on a dimmer switch to control illumination levels.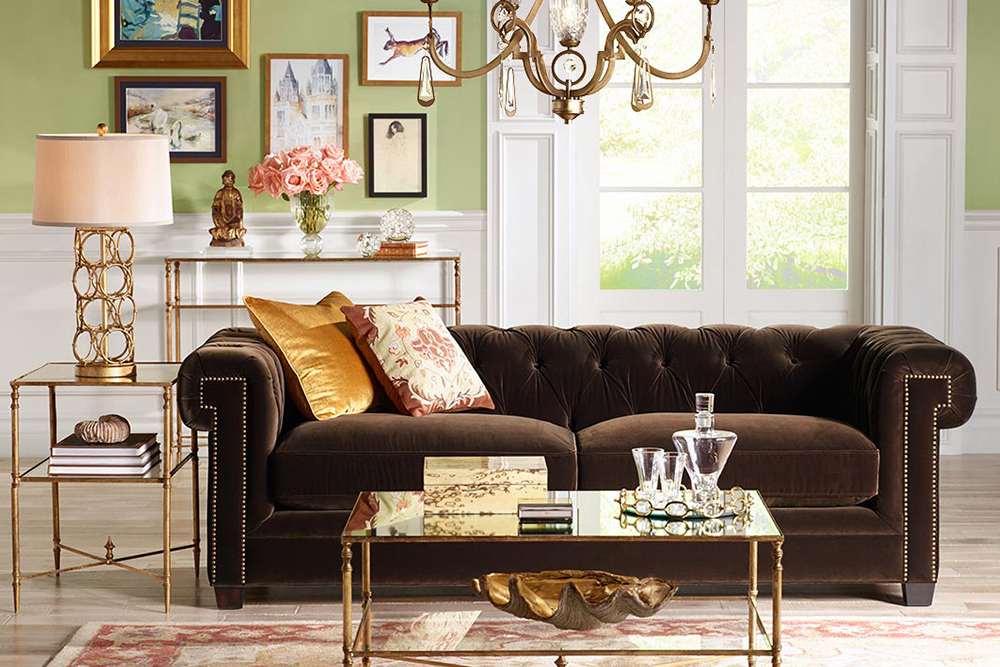 6. Don't go by wattage
It's a common mistake we all make, perhaps conditioned by years of buying incandescent bulbs and associating wattage with a certain look. "Brightness is not the same as wattage," Gray says. "Brightness of a bulb is measured in lumens; 800 lumens is the brightness of the old common 60-watt incandescent bulb, while 1200 is the brightness of the old common 100-watt incandescent bulb." These measurements are for LED bulbs, which Gray says are fast replacing compact fluorescent bulbs, particularly for their better light quality.
7. Look for a bulb's "temperature"
"When the sun goes down, our body naturally craves a specific light to relax us and reduce anxiety," Gray says. "Our homes are commonly lit with "warm white" bulbs that appear the same color as dusk and dawn. These bulbs will be marked with the 'Kelvin temperature' of 3500 K to 4000 K for 'cool' white, which is energizing, and 2700 to 3000 K for 'warm' white, which is calming."
8. Change the mood with specialty bulbs and accessories
"Lighting can transform a room with very little time or financial investment," Barbi Walters says. "Simply changing a light bulb from a bright white to a soft pink can transform your bedroom from basic to romantic. Consider amber-colored Edison-style bulbs for a soft, warm glow in dining areas. Also, there are some great new tools like reflectors that can add brightness or direction to lower-wattage bulbs and save you some money!"