When it comes to country music, achy-breaky hearts are a dime a dozen, and the king and queen of American country are no exception.
This week, Miranda Lambert and her husband of four years, The Voice star Blake Shelton, announced their divorce, sending a shockwave through the Internet and breaking the hearts of country music fans across the world (and probably inspiring a song or two).
But it wasn't always dark times for the couple, whose journey began back in 2005 when they sang a duet for a Country Music Television special. Their duet may be over, but their story is not. Here, we take a look at the homes the couple owned while they were together.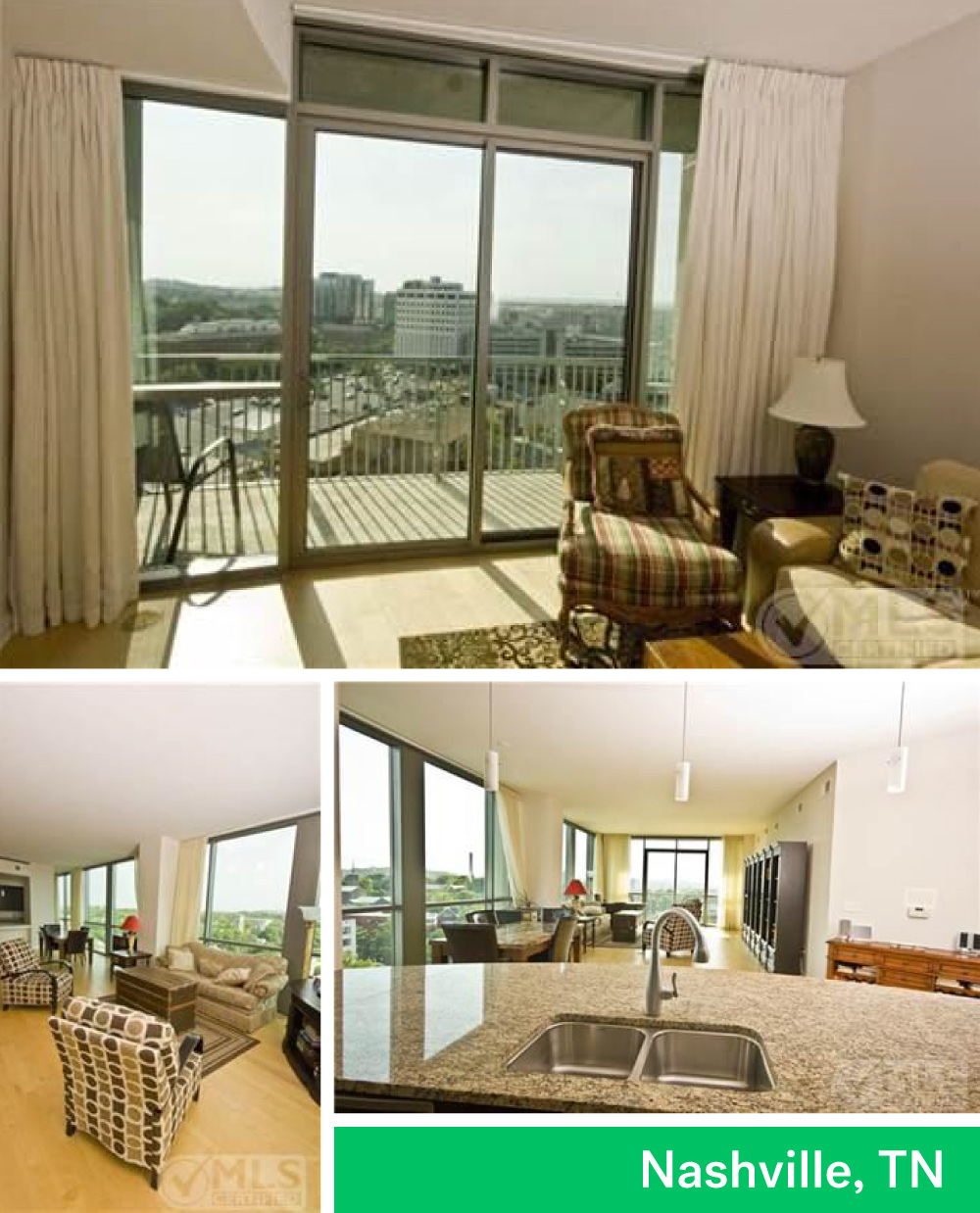 Back in 2012, things were a little bit simpler for Blake and Miranda. The duo purchased a two-bed, two-and-a-half-bath condo in Nashville, TN, in October 2012 for $837,500. The 2,000-square-foot unit sits in the coveted Adelicia building, which was constructed back in 2007 between Music Row and Vanderbilt University's picturesque campus. In addition to a private roof deck with an Olympic-sized swimming pool, the building also has its own private dog park, which must have come in handy for Miranda, the ultimate dog lover.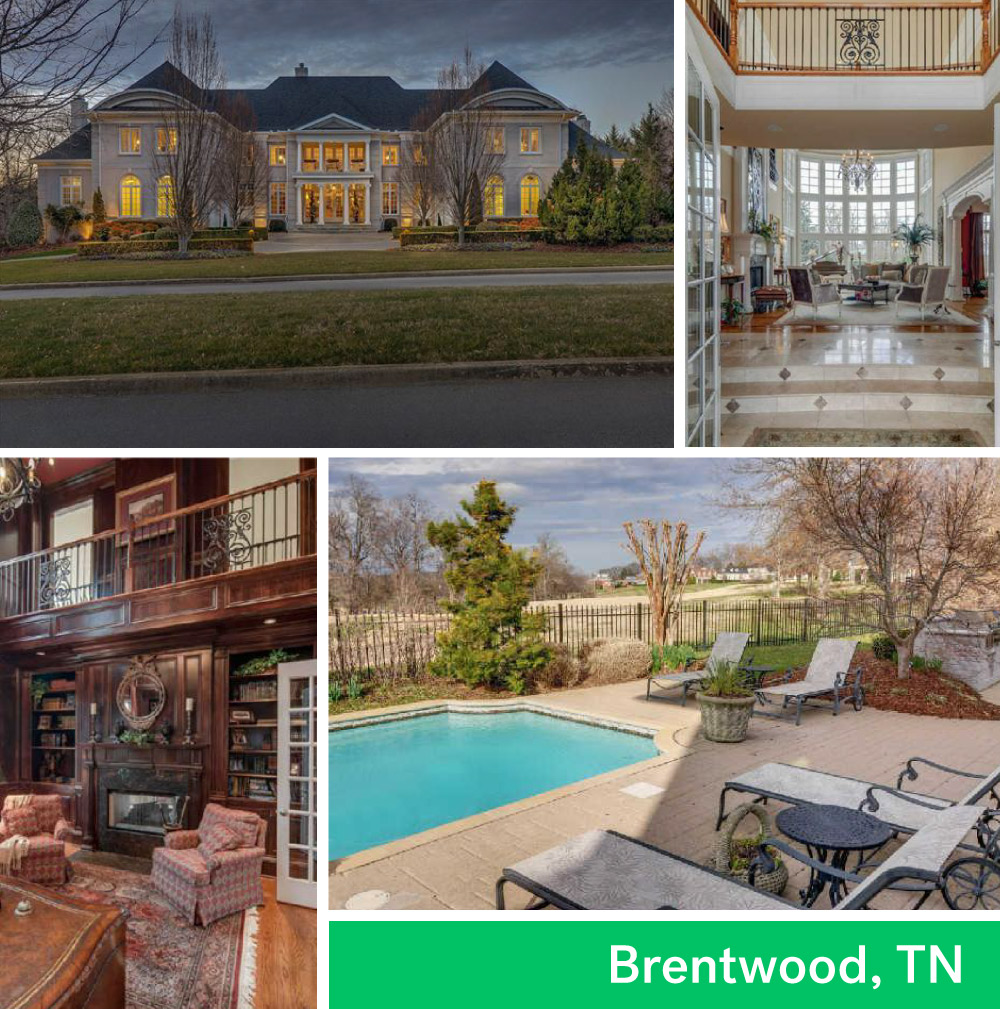 As their stars rose higher, Blake and Miranda decided to head to the suburbs. The duo found a five-bed, eight-bath mansion in Brentwood, TN, for $2.258 million in July 2013. Located on just over an acre, the 9,422-square-foot home — on the 15th green of the Arnold Palmer Signature golf course — includes a swimming pool, spacious finished basement, and four-car garage.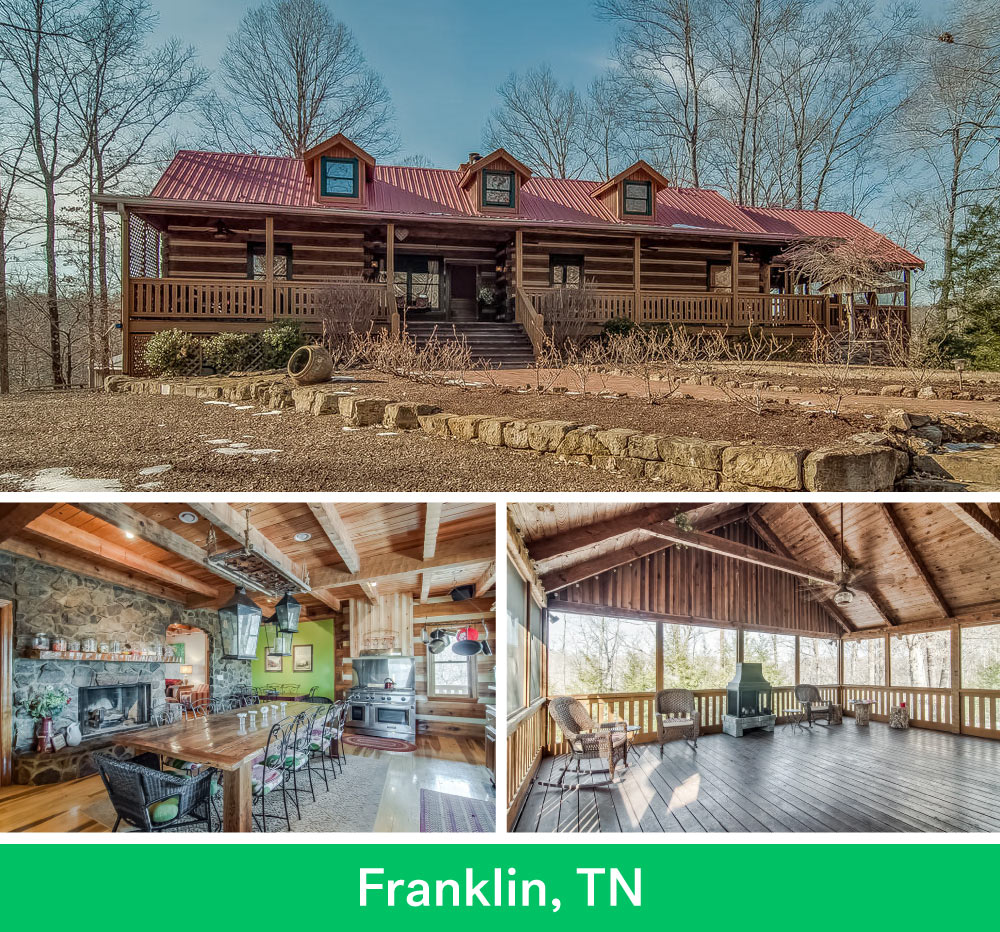 The pair ventured into rural territory when they snagged this home in Franklin, TN, for $600,000 in December 2013. Located on almost 25 acres, the 1,927-square-foot home features finished hardwood floors, a massive stone fireplace, and bucolic views.
While their love story took Blake and Miranda from the bright lights of Nashville, TN, to the peaceful suburbs and then back to their country roots, it's safe to say they won't be singing any duets (or buying any property) together in the near future.
But things are looking up for both parties. Just Wednesday evening, Miranda took the stage in Nashville at her best friend's concert and looked happy and gorgeous, sans wedding ring. At least she's got plenty of material for a new album.