Nothing is better than coming home to an inviting, fresh-smelling space after a long day. And a great smelling home is especially important if you're looking to list your home, whether it's a home for sale in Chicago, IL or an apartment across the country in Dallas, TX. While fragrant candles and plug-ins tend to be overpowering (and often full of chemicals), there are plenty of natural alternatives.
From citrus peels in the disposal to eucalyptus sprigs in the shower, here are easy homemade air freshener ideas that will subtly scent every room using essential oils and fragrant plants.
1. DIY air freshener
One of the fastest, easiest ways to eliminate less-than-savory odors at home is spray air freshener. To avoid chemicals, skip the store-bought stuff and DIY it. You probably already have everything you need for this recipe from One Green Planet: citrus fruit, water, baking soda, and a refillable spray bottle.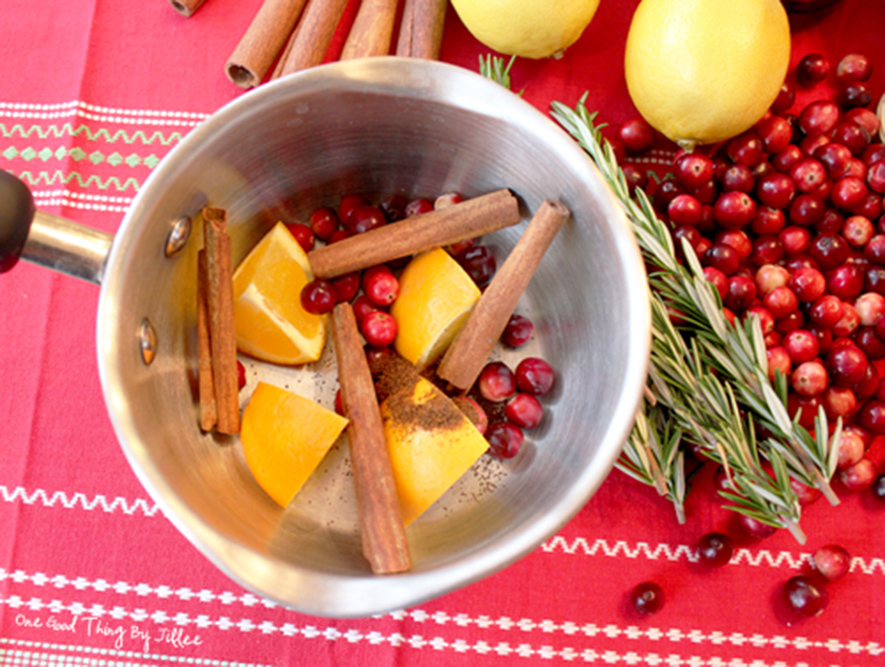 2. Stove-top scent
Another alternative to artificially scented candles and the like: this recipe from One Good Thing By Jillee for a simmering pot on the stove full of nutmeg, cinnamon, and other seasonal herbs and spices. After just a few minutes of steeping, it'll smell as if you've been baking all day.
3. Tea leaves in cat litter
Litter boxes are tricky. No matter how often you clean them, their odors can quickly permeate and linger in any room. Combat this by sprinkling a few dried tea leaves into the litter next time you change kitty's box.
4. Other tea bag tricks
In tight spaces that are susceptible to strong smells (the bathroom, pantry, laundry room, or closets), string up a few tea bags inside. They'll help absorb unwanted odors and give off a fresh aroma — mint or jasmine tea works perfectly. Swap in new bags every few months or whenever the scent starts to taper off.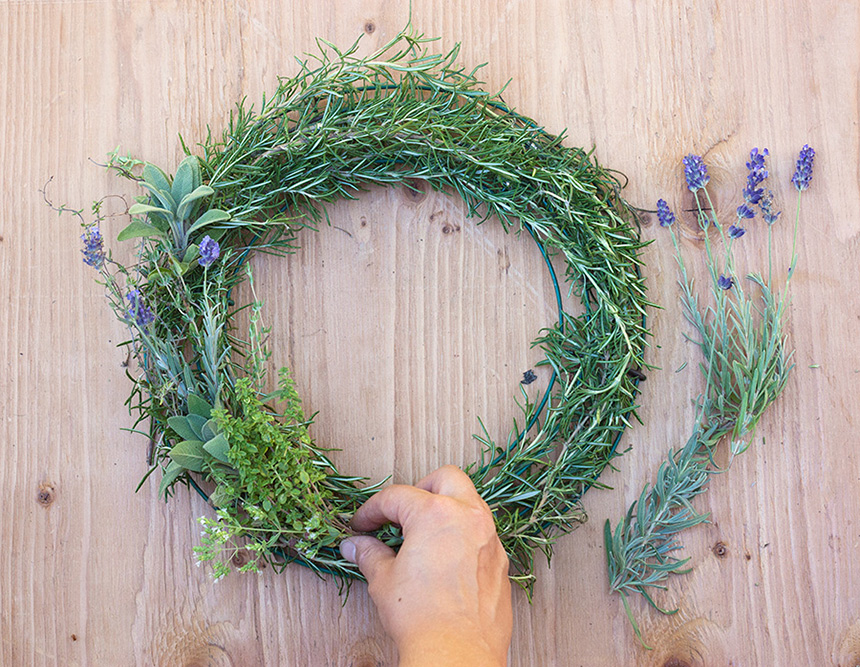 5. Herbal wreath
Whether hung on the front door or right in the kitchen, a wreath made of fresh herbs like this one from Adventures in Making is fragrant, festive, and functional. Try oregano, thyme, rosemary, or parsley and snip off sprigs to add to recipes as needed.
6. Shower eucalyptus
Hang a few sprigs of fresh eucalyptus in the corner of the shower, where they won't get wet. When you shower, the steam and humidity will activate the natural oils, releasing a refreshing aroma. Instant spa! (You can find eucalyptus in most nurseries and flower shops.)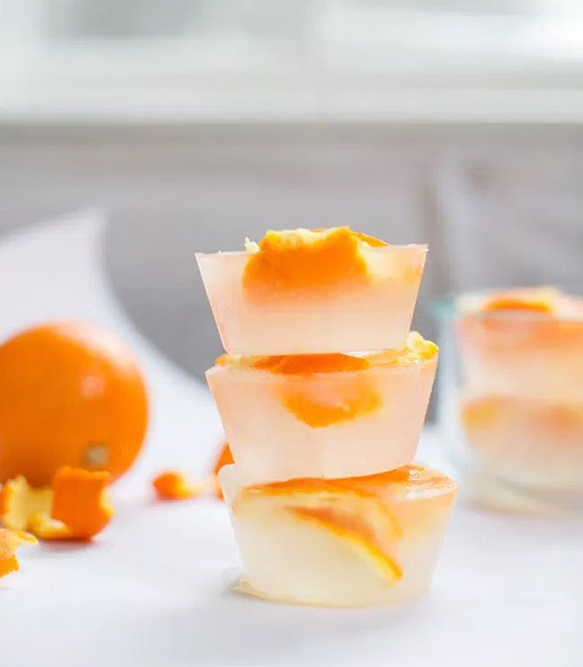 7. Disposal deodorizer
Garbage disposals are awesome. Sink smells are not. These easy-to-make DIY refreshers from Hello Natural are just the quick fix you're looking for. The ice helps knock off any built-up food debris as citrus and white vinegar leave behind nothing but freshness.
8. Indoor garden
Planting herbs in Mason jars like Mommy's Kitchen is a great solution any time of year for apartment dwellers but especially makes sense during colder months. Line them up on a windowsill to instantly freshen the air and brighten any room. Another idea: Arrange stems of mint, sage, basil, or rosemary in a pretty vase for a fragrant, affordable alternative to a floral bouquet.