Whoever first said the age-old adage "It's not whether you win or lose, it's how you play the game" clearly didn't know about the tumultuous game that is celebrity real estate sales and purchases.
When it comes to celebrity homes for sale in Los Angeles, CA and beyond, stars really are just like us! They sell homes, and, well, they don't. 2015 saw a lot of ups and downs for celebs' property portfolios, and we've got the ins and outs of every single one of them.
The winners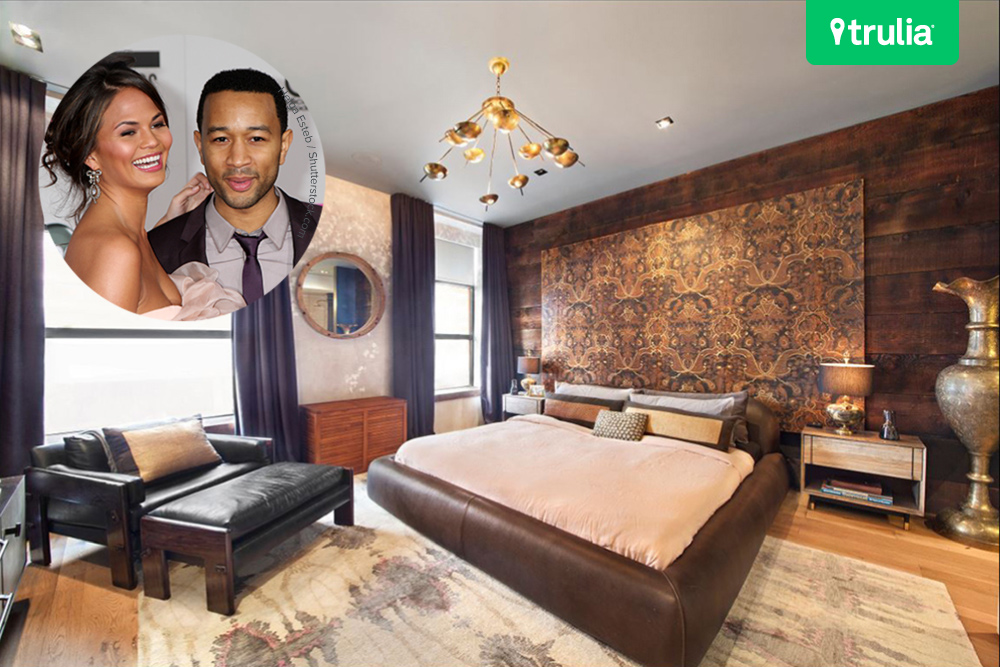 John Legend and Chrissy Teigen
This couple is basically winning at life, not just the game of real estate. They're attractive, supercool, expecting their first child, and they'll make a pretty penny once their chic Manhattan loft officially sells. You may recognize the one-bed, two-bath pad as the stylish Brewster Carriage House from the pages of Architectural Digest. The 2,000-square-foot space is currently on the market for $4.495 million. Maybe if you buy it you'll get welcomed into their inner circle of Waffle House double dates with Kim and Kanye.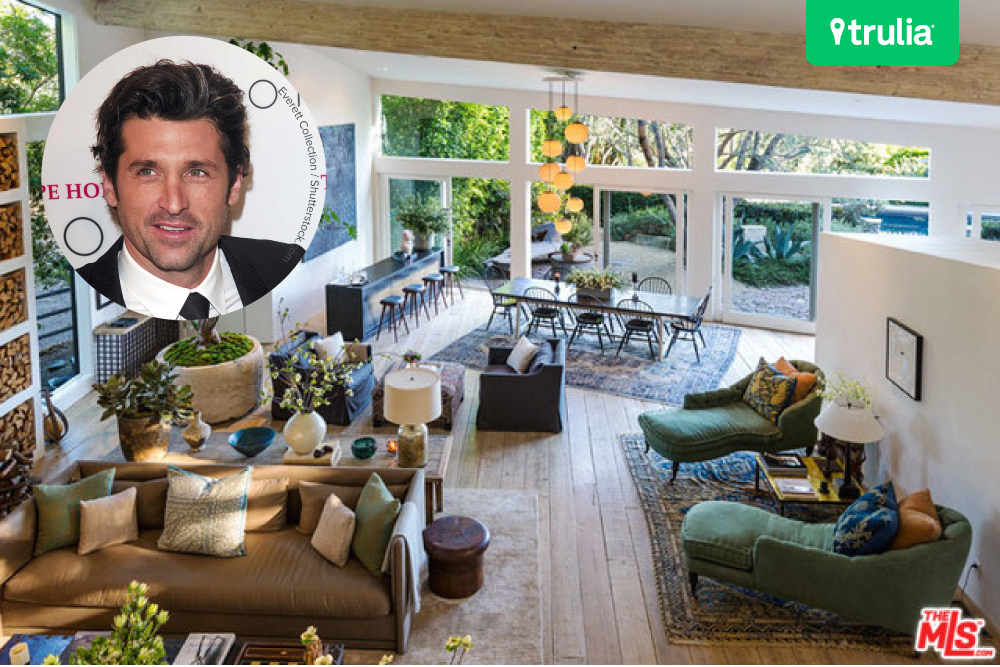 Patrick Dempsey
McDreamy has made a McFortune. Patrick Dempsey, the perfectly coiffed neurosurgeon who was recently killed off on your (old) favorite TV show Grey's Anatomy, said goodbye to his longtime Malibu, CA, home this year. He bought the home, known as the Tin House, in 2009 for $7 million. It was designed by the legendary Frank Gehry and featured in Architectural Digest. The house went up for sale when it looked like a divorce was on the way (although there have been some recent relationship developments) — and sold in June for $15 million. Ka-ching.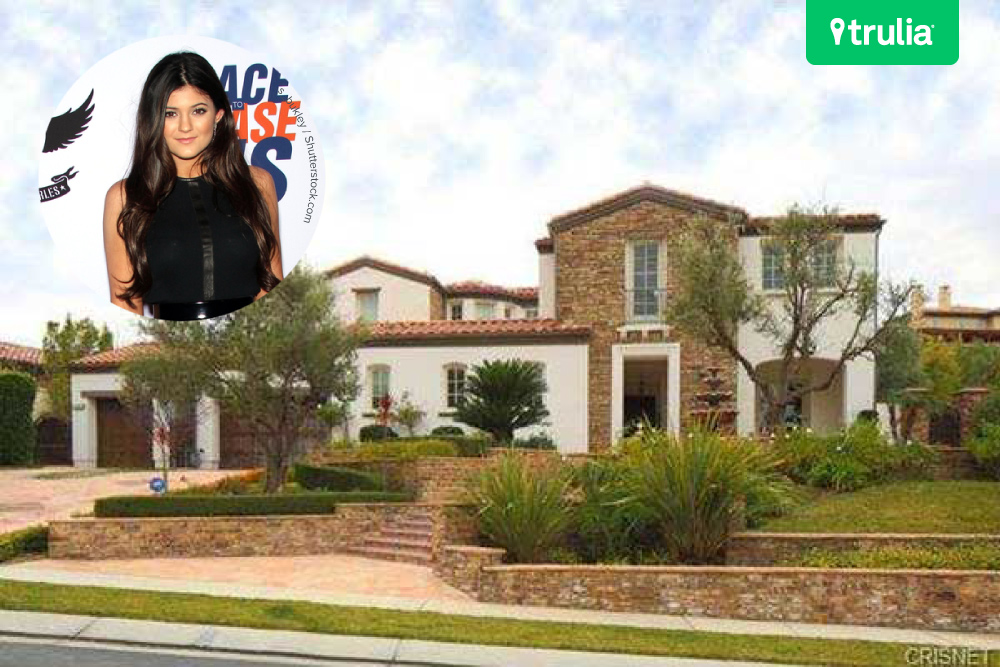 Kylie Jenner
Remember when you were 17, your bedroom was littered with dirty clothing, and your mom would be all like, "Clean your room or you're grounded!"? Well, 18-year-old Kylie Jenner's life is nothing like that. Before she hit the big 1-8 this year, Jenner snagged her very own 4,851-square-foot Calabasas, CA, mansion for $2.7 million, in the same luxe community as her older sisters Kourtney and Khloe. A homeowner before she can even legally vote? That's a win.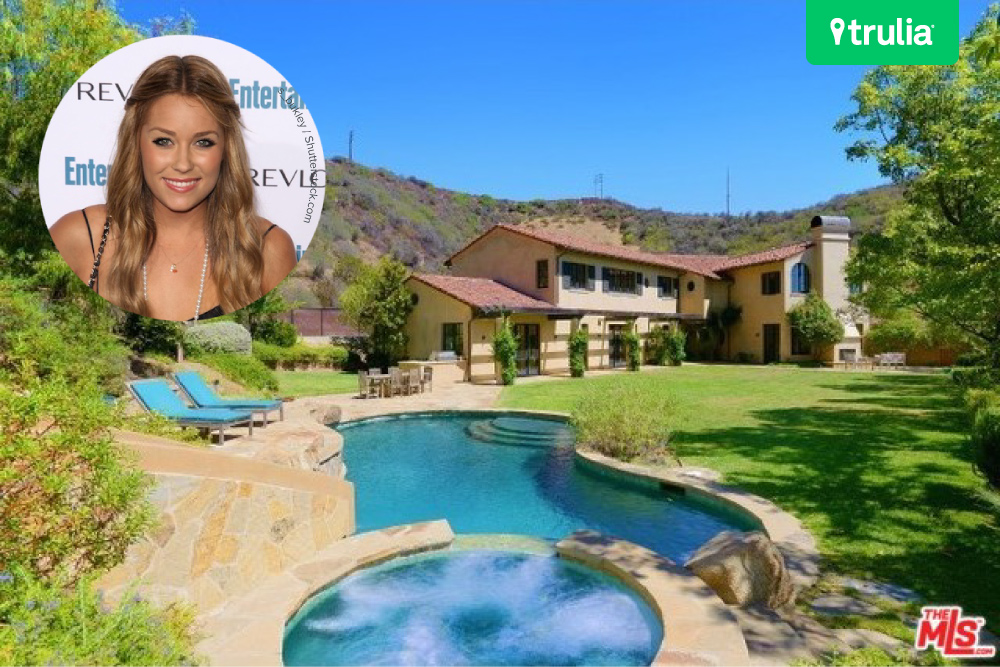 Lauren Conrad
The former Hills star has scored big with her new love nest: a 5,871-square-foot Mediterranean-style oasis in beautiful Pacific Palisades, CA. Freshly married to her beau, William Tell, LC dropped a cool $4.4 million on the light-filled home, which includes a large swimming pool with a spa and waterfall, and even a treehouse waterslide. For those amenities, she earns a spot on the winner list.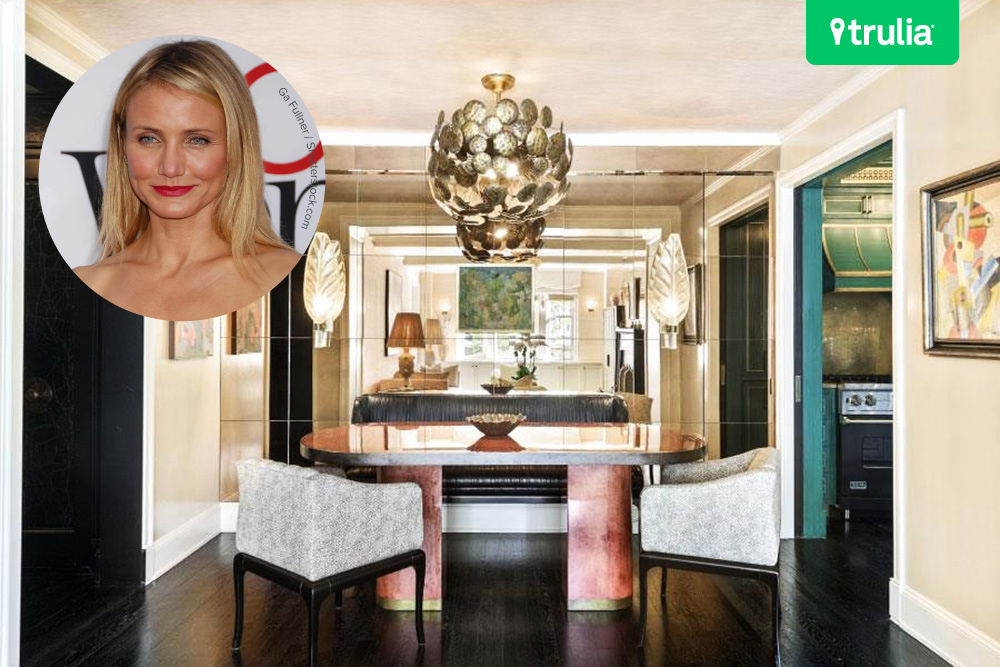 Cameron Diaz and Benji Madden
This unlikely duo pack quite the punch into their real estate portfolio. First, Cameron's Kelly Wearstler–designed apartment in New York is on the market for $4.25 million — more than twice what she paid for it. (You may have seen it in Elle Decor.) She just upgraded to a $9 million swanky new pad in the city's Chelsea neighborhood.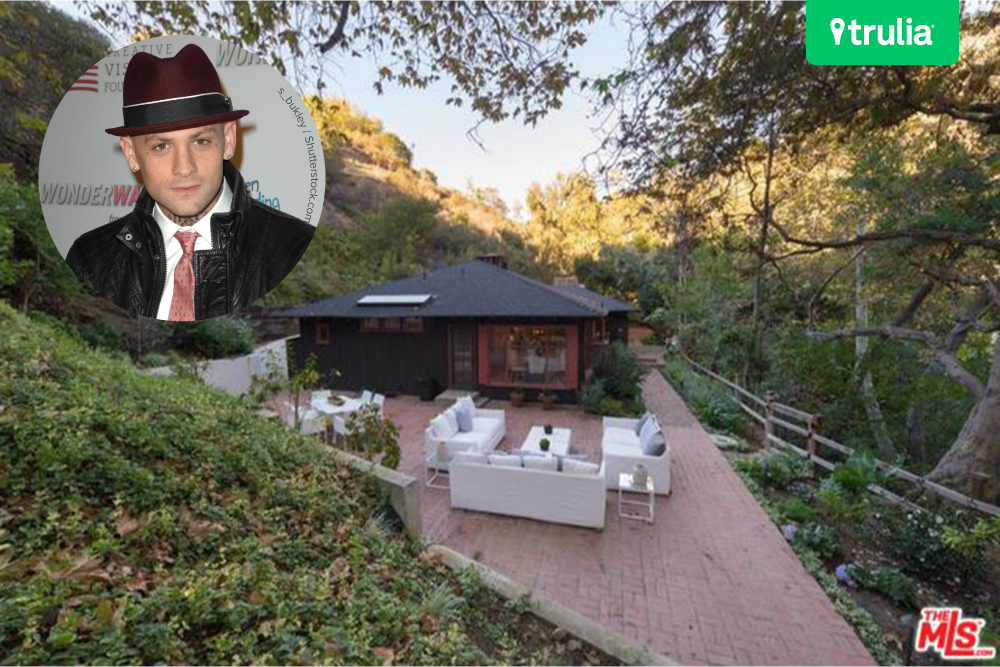 Then there's Benji's adorable forest bungalow in Los Angeles, CA, which he just put on the market for $1.496 million. Plus, we hear the couple are spending most of their time in Cameron's Beverly Hills, CA, mansion, which she bought in 2010 for $9.4475 million. Kudos to Cam and Ben for this year's impressive real estate consolidation — oh, and for the marriage!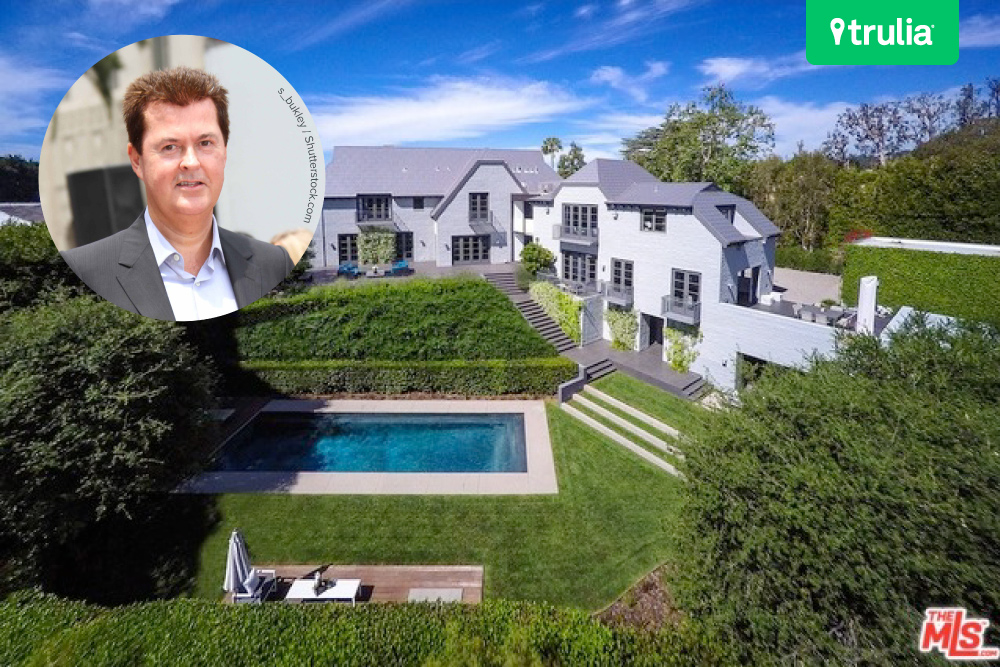 Simon Fuller
Whoa, baby! Simon Fuller, the creative genius behind American Idol and So You Think You Can Dance? listed his Beverly Hills compound for $18.95 million this year. That's $10 million more than he purchased it for 10 years ago, meaning he stands to make a profit of $1 million per year. Not too shabby! He also unloaded two apartments in NYC's Plaza Hotel for a total of $38 million, so we're guessing he's diving into a room full of gold coins right now.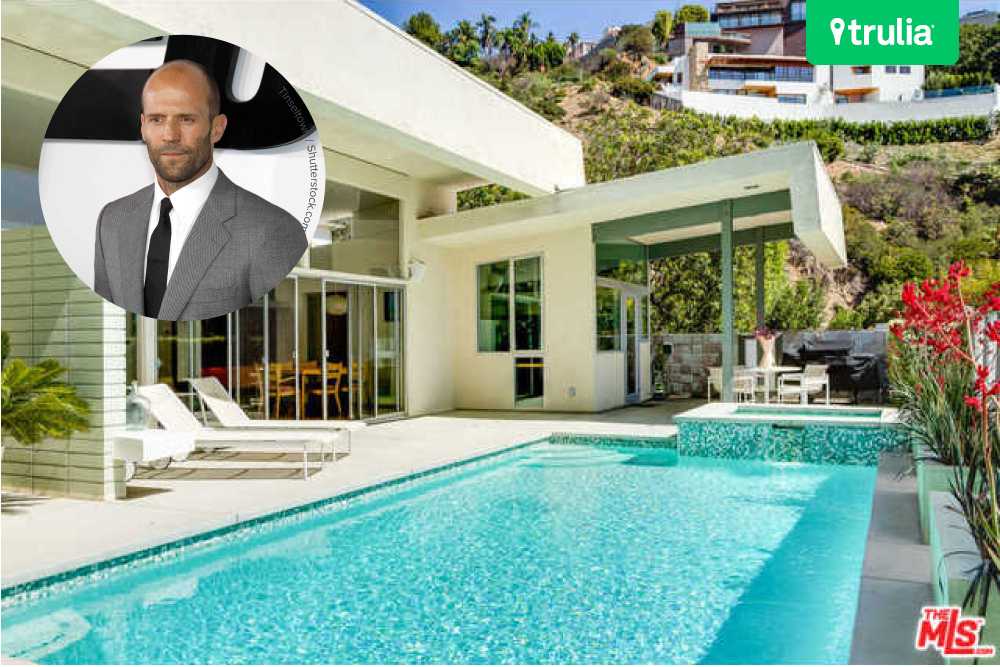 Jason Statham and Rosie Huntington-Whiteley
These beautiful Brits are budding real estate tycoons. Back in March, the duo snagged a $13 million "starter home" in Beverly Hills, a 7,119-square-foot masterpiece of modern design. By May, Statham had dropped $2.7 million on another Mid-Century Modern home just off the Sunset Strip. Finally in June, he listed his Hollywood Hills, CA, home for $8.999 million. (He bought that one from Ben Stiller and sold it to The Big Bang Theory star bungalow in Los Angeles, because you know how celebs love to keep home sales in the celeb family.)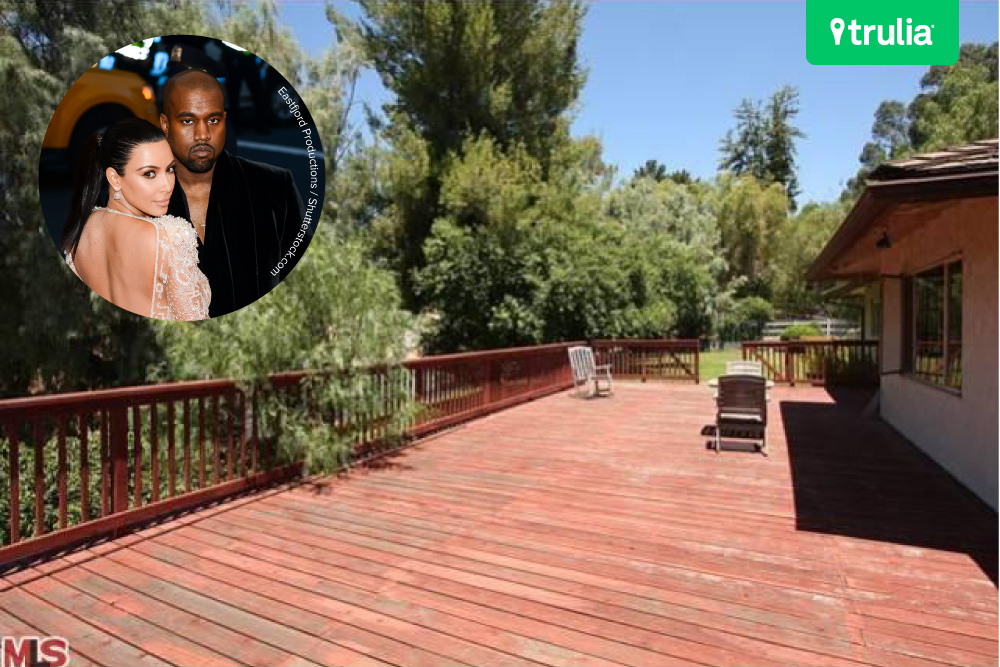 Kim Kardashian West and Kanye West
The parents of, shall we say, uniquely named children Saint and North may not have much taste in baby names, but they know where it's at when it comes to their homes. The duo dropped $3 million to tear down the property next door to their new mansion in Hidden Hills, CA, all in the name of privacy. Clearly, the wood-and-brick ranch-style home didn't complement Kimye's brand-new $20 million estate. Still, we don't have a $20 million estate (or even a $3 million one), so we'll consider them winners.
The losers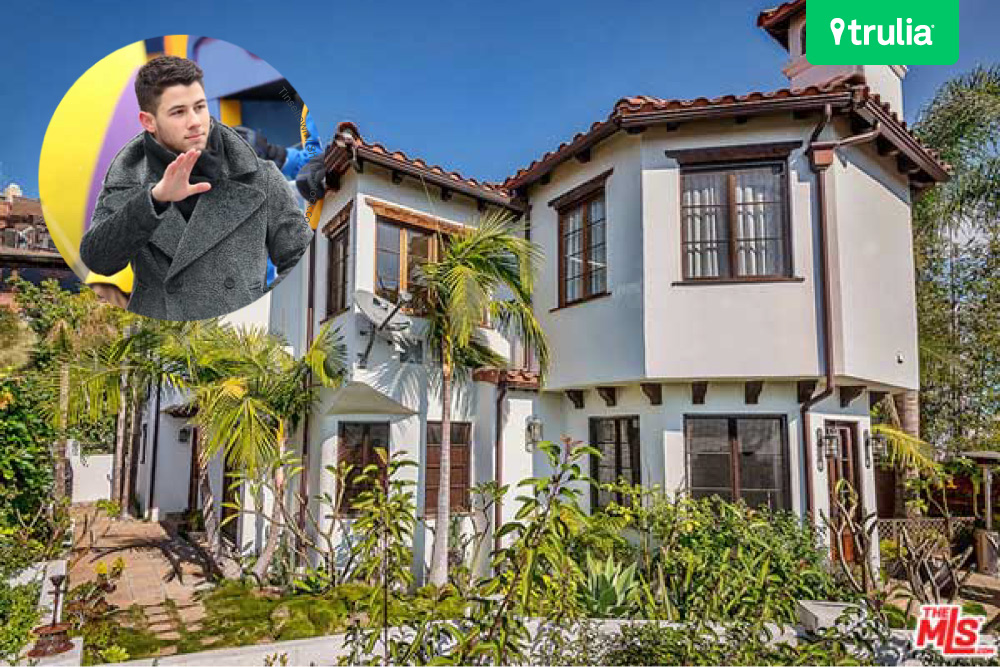 Nick Jonas
You don't have to be "Jealous" of this member of the Brothers Jonae. He sold his West Hollywood, CA, bachelor pad for $3.4 million: $200,000 less than the asking price. Ouch! Well, luckily, it was still $200,000 more than he paid for the home over a year ago, so Nick was saved from bunking up with his ex, Miley.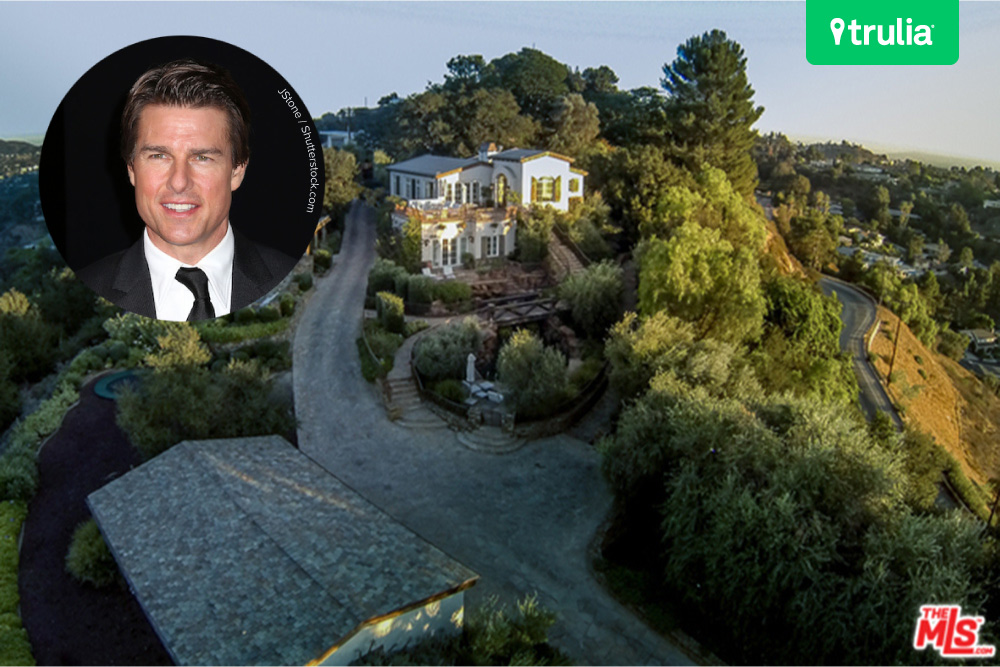 Tom Cruise
Blue light special, aisle 13: Tom Cruise is basically having a fire sale for all his properties. First, he sold his Hollywood Hills compound for $11.4 million. But he's also got two other properties sitting on the market gathering dust: the Beverly Hills bungalow in Los Angeles listed for $50 million that he lived in with ex-wife Katie Holmes (they paid $30.5 million for the home in 2007) and the picturesque Telluride, CO, ranch, which is currently idling on the market for $59 million. Insert image of a tumbleweed blowing across the Cali desert.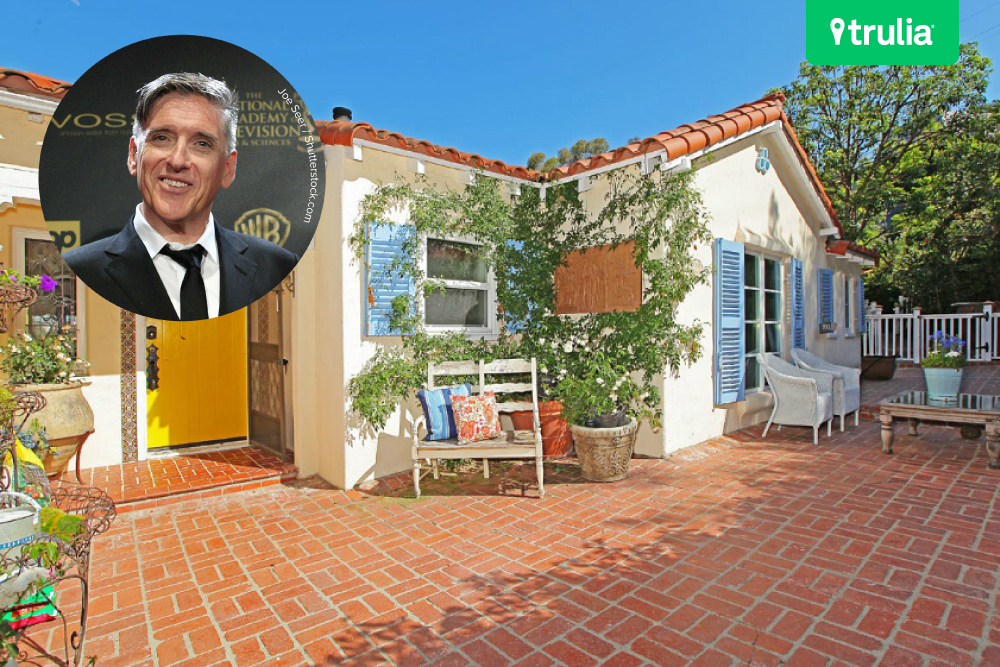 Craig Ferguson
Poor Craigy Ferg! You can practically hear crickets in his real estate portfolio this year. Not only did he yank his Beachwood Canyon, CA, property off the market because it didn't sell, even after a $1 million price drop, but he also hasn't been able to sell the Malibu beach house he put on the market in October. Here's hoping he sees some real estate action in 2016!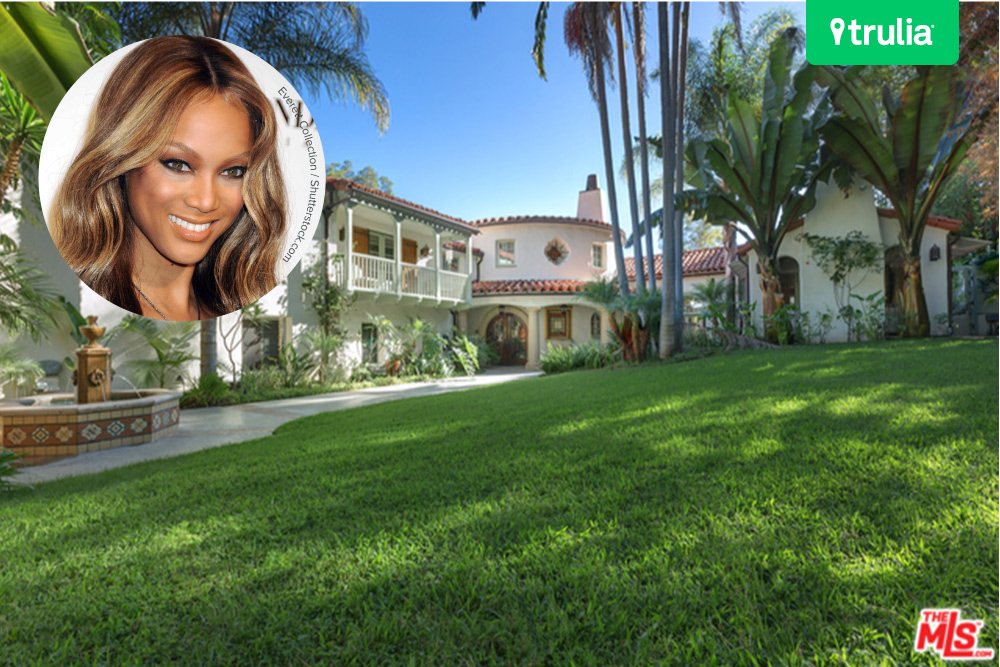 Tyra Banks
You've got TyraMail and it says, "No sale!" The former supermodel and host of America's Next Top Model listed her Spanish Colonial in the 90210 for $7.75 million back in September, but apparently it didn't make any prospective buyers smize. As a result, the price has dropped to $6.9 million (and still hasn't sold).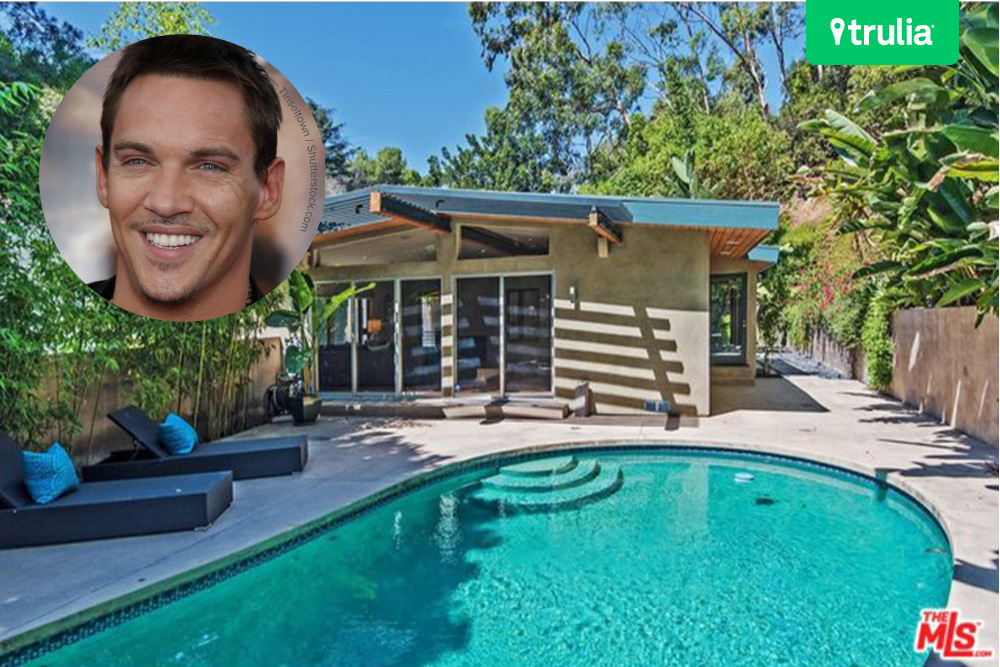 Jonathan Rhys Myers
The hot Dracula star has been down on his luck lately, and his real estate portfolio doesn't appear to be much help. He listed his home in Laurel Canyon, CA, in September for $1.5 million. Since he bought it in 2007 for $1.595 million, it looks like Dracula won't make any profit on this castle.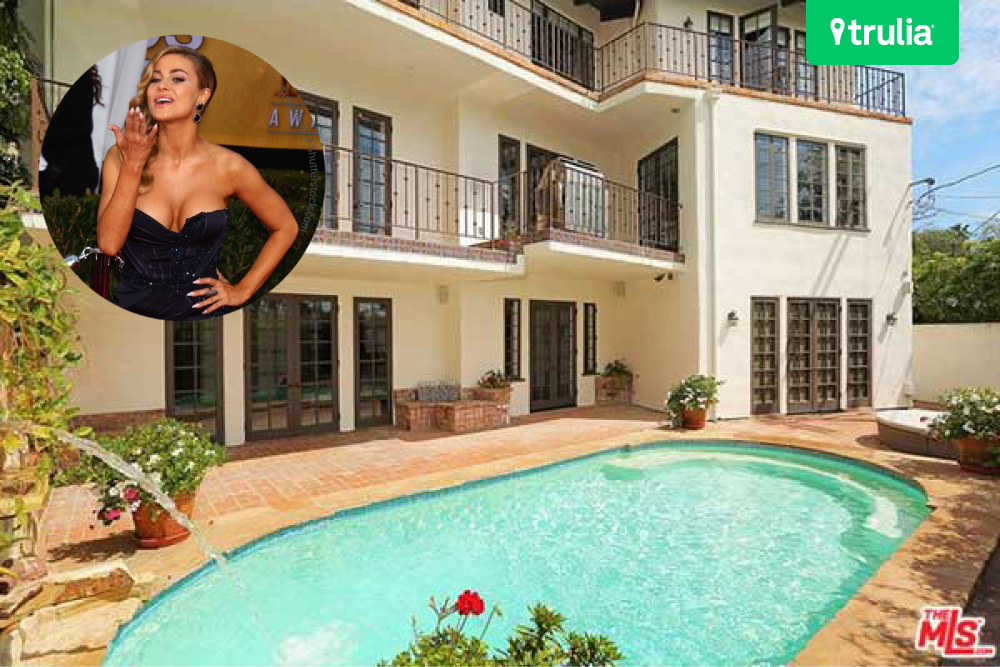 Carmen Electra
This former Baywatch babe was ready to let her three-bedroom, five-bath Hollywood Hills villa drown earlier this year. She sold it for $2.35 million in July, down from the $2.68 million she bought it for the year before.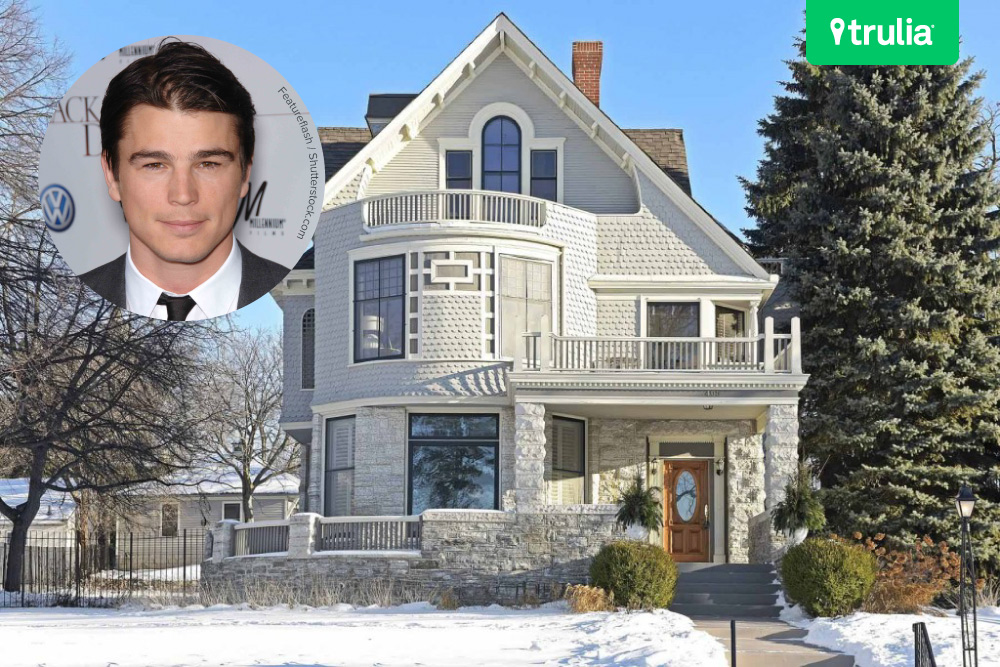 Josh Hartnett
Remember Josh Hartnett from such critically acclaimed (nope) films as Halloween H2O and 40 Days and 40 Nights? Well, he sold his fully renovated Minnesota Victorian for $2.35 million back in July. Unfortunately, that's almost $100,000 less than he paid for it in 2002.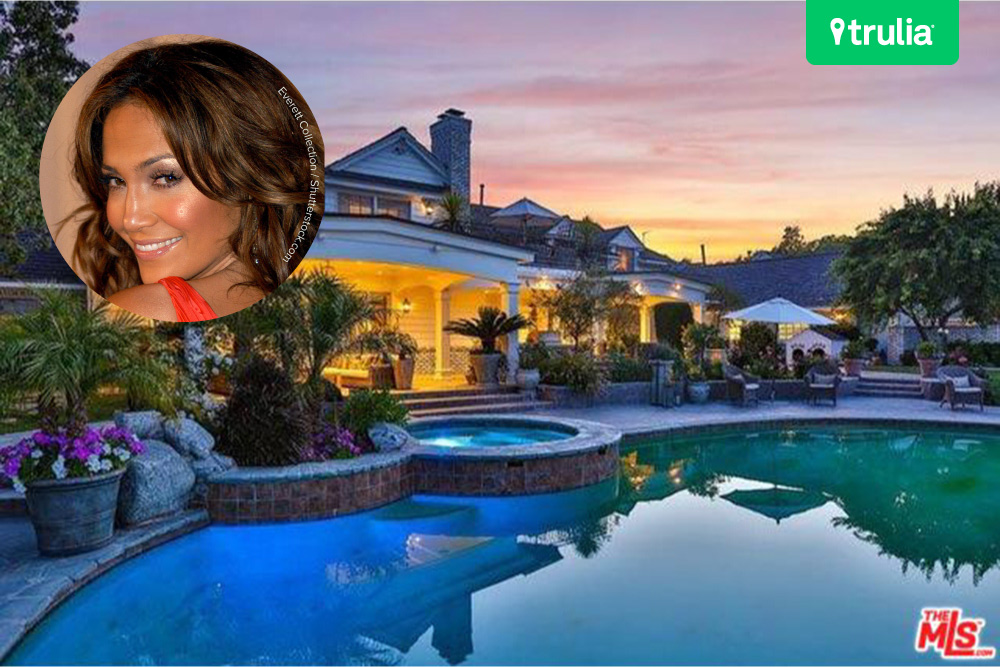 Jennifer Lopez
Don't listen to JLo when she says her "Love Don't Cost a Thing," because it's clearly on the market for $14.5 million. After yanking her nine-bedroom, 12-bath mansion in Hidden Hills off the market, Jenny from the Block relisted the home — with a price drop of $2.5 million.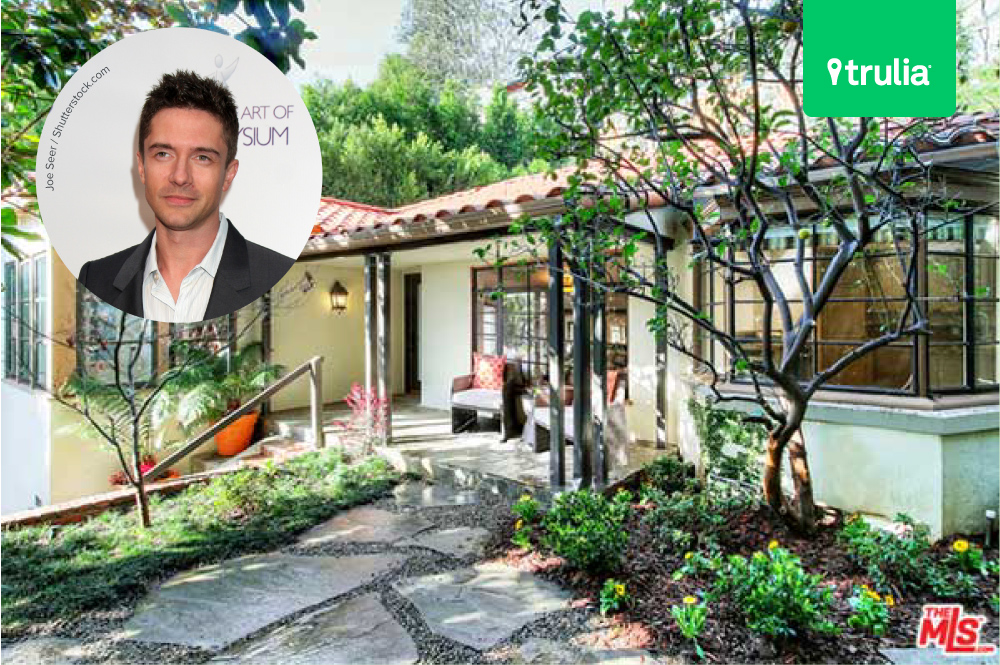 Topher Grace
After being ignored by buyers for seven months, the former That '70s Show star sold his Hollywood bachelor pad just off Sunset Plaza for $1.685 million. Not so bad, until you realize it was originally listed for $1.895 million in August of 2014. Seeing as he bought the home for $1.6 million back in 2006, that's not much of a profit. Game, set, match, Christopher.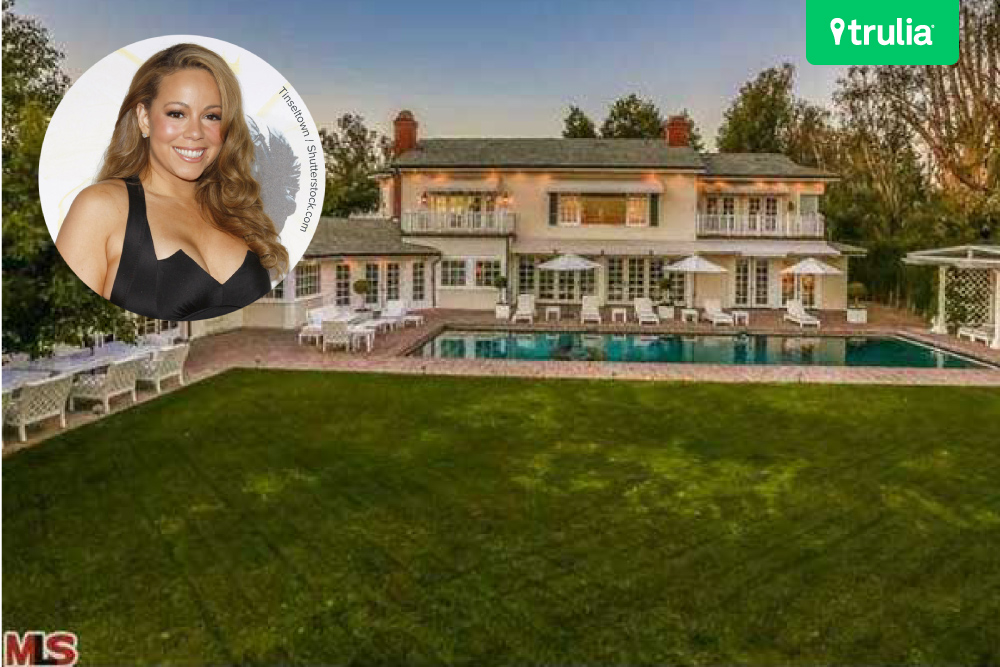 Mariah Carey
Just imagine Mimi sitting at the window of her mansion belting out, "Dreamlover, come rescue me … and buy my house at full price!" Mariah originally listed the home she shared with ex-husband Nick Cannon and her twin babies for $13 million, but it sat on the market for a year untouched. Finally, a "Hero" came along and bought the home for $9 million, which means Mariah made a decent profit, since she bought the house with Cannon for $6.975 million. Still, the price drop qualifies her as a loser in our roundup.