Beach pro: Bikini bods, scaling back on clothing
Beach con: Something scaly brushing past your leg in the water (eek!)
Mountains pro: Mother Nature in all her glory
Mountains con: Snow all up in your boots, wet socks
Put down that pros-and-cons list and let your emotions take control: Choosing a favorite between the beach and the mountains is more fun when you feed that online home-shopping addiction and compare actual homes for sale. From real estate in Salt Lake City, UT (think alpine cabins just moments from the slopes), to beachfront cottages on Cape Cod, MA, we pit five mountain properties against comparable listings by the water (and in some cases, directly on the beach).
Find your favorites, tally up your winners, and then pledge allegiance to surf or snow in the comments below!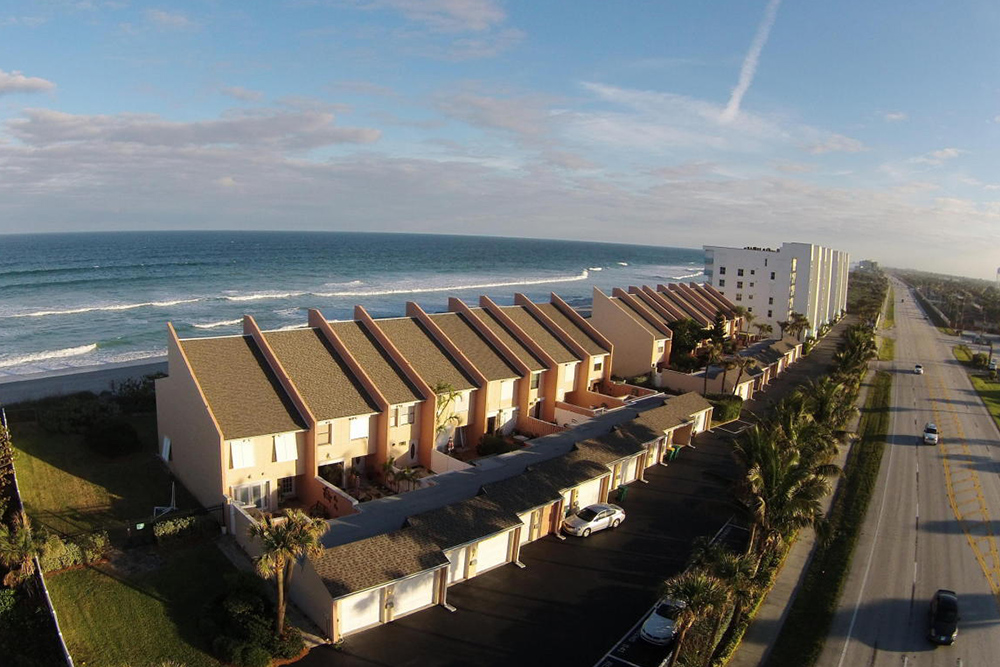 Separated from the beach by a stretch of grass and a boardwalk that's shared with the neighbors, this 2,353-square-foot, three-bedroom condo in Satellite Beach, FL, offers views of the breakers from almost every window. The best sightlines are reserved for the generously sized master suite, which boasts sliding glass doors that lead to a private, ocean-facing balcony. On the condo's street-facing side, there's a snug courtyard with a hot tub, plus a two-car garage with plenty of room for your surfboards.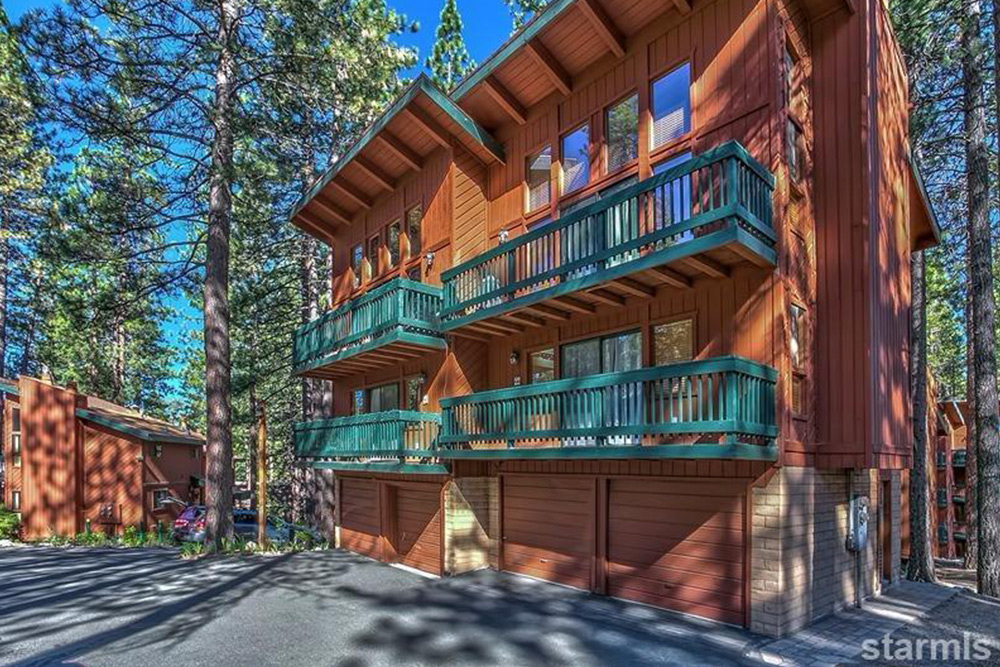 Want to know the ski conditions at South Lake Tahoe's Heavenly Mountain Resort? That's as easy as stepping out to the decks of this two-bedroom condo, located right across the street from one of the world-class resort's four base lodges (the massive mountain spans the California-Nevada state line). Inside the 800-square-foot condo, you'll find an entertainer's kitchen that adjoins a living area with tall ceilings and double-height windows. Other alpine-apropos features include exposed beams and woodwork, two fireplaces, and, within the condo community's grounds, a bubbling hot tub.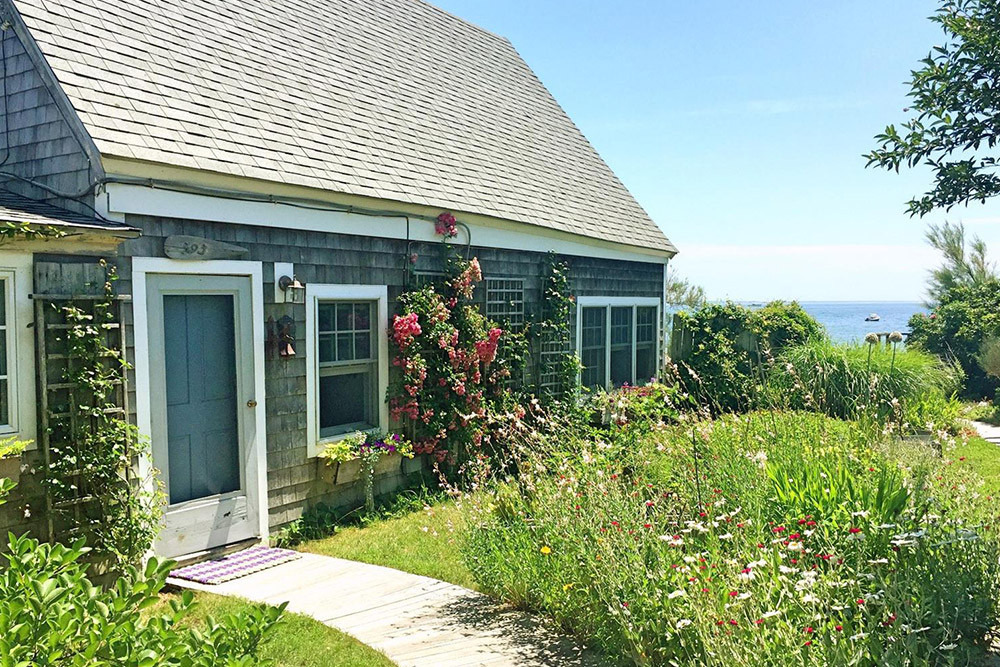 Roses climbing up its shingled facade; unobstructed views of Cape Cod Bay; an impossibly charming, whitewashed interior … is this beach cottage in picturesque Provincetown, MA, real life? Pretty inside and out (peep those perennial gardens! the "secret" patio! the private beach-facing deck!), the 1,266-square-foot home boasts two bedrooms, two and a half bathrooms, and a coveted waterfront location just off bustling Commercial Street. The wood floors, exposed beams, and wood-burning fireplace add to the cottage's cozy feel, while the kitchen is surprisingly roomy (we bet it's seen its fair share of lobster dinners). And that view from the master bedroom? Perfection.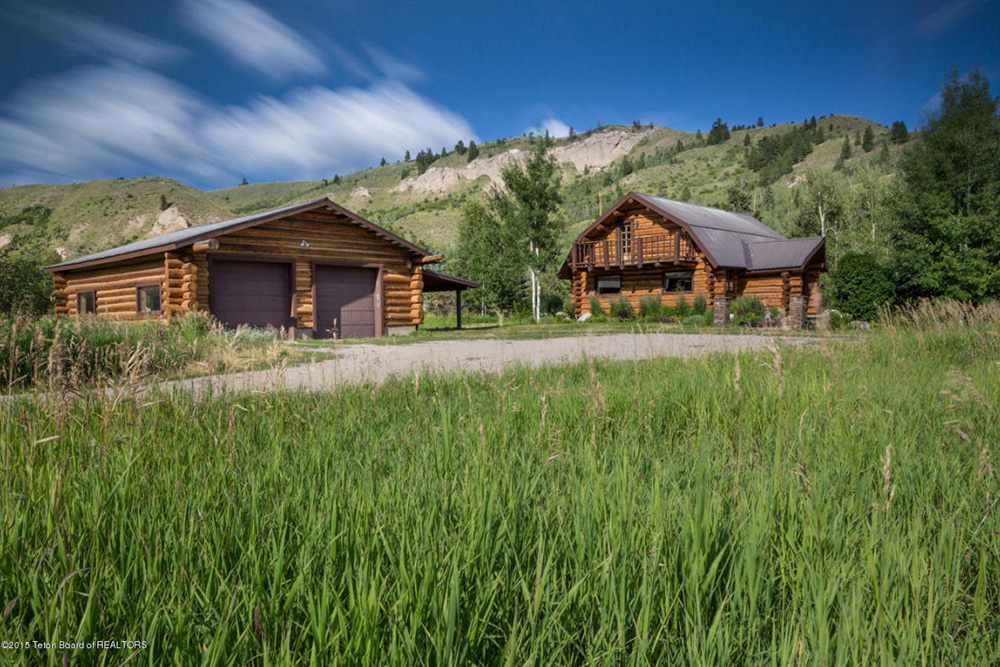 Depending on the mood of its occupants, this hand-hewn log cabin can be either a peaceful retreat or a base camp for an action-packed getaway. Those with R & R in mind can cast a line into the Snake River — the river borders one edge of the 3-acre property — then while away the afternoon on the three-bedroom cabin's deck, surrounded only by blue skies and gently rolling hills. Adrenaline junkies, on the other hand, can spend their days carving fresh powder at the famed Jackson Hole ski resort, located 20 miles to the north of this Jackson, WY, property. Either scenario should include a ride on horseback (this place comes with an on-site tack room) and an evening spent near the wood-burning stove.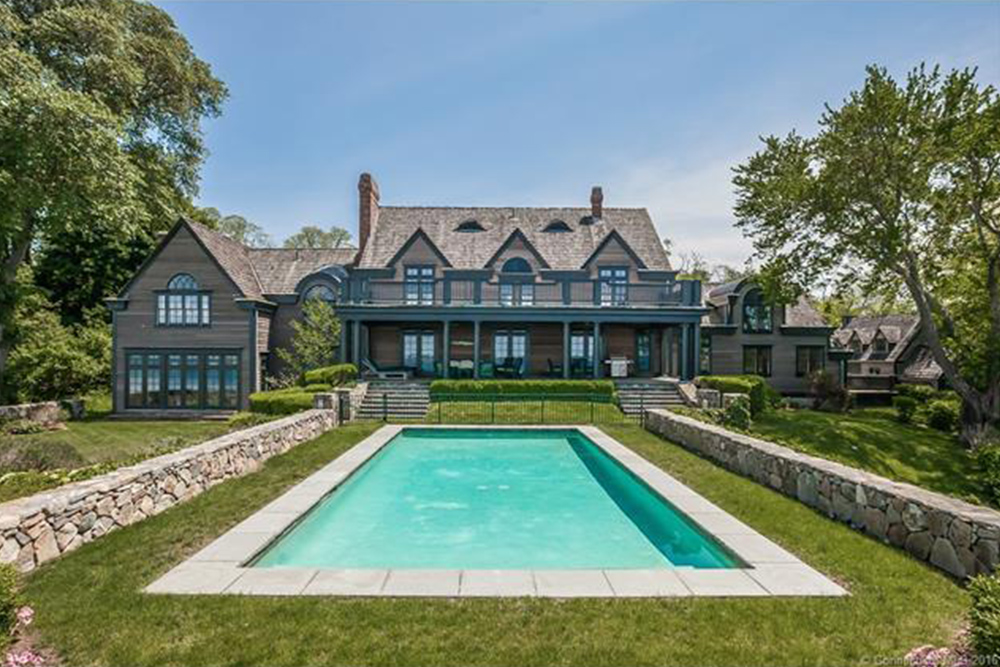 A 75-minute ferry ride from New London, CT, leads to Fishers Island, NY, a 9-mile-long island at the far eastern edge of the Long Island Sound. Year-round residents number in the hundreds, but during the summer months, thousands of sand- and surf-loving tourists arrive to enjoy the island's slow pace and pristine beaches. Perhaps that's the reason for all the extra elbow room at this 6,200-square-foot oceanfront estate, which has been a part of the island's landscape since 1927. With eight bedrooms and an equal number of bathrooms, it's more than up to the task of accommodating vacationers. It can also keep them entertained: The mansion offers up a billiards room, a den with wet bar, an outdoor pool, and a huge covered patio that really flaunts the home's water views.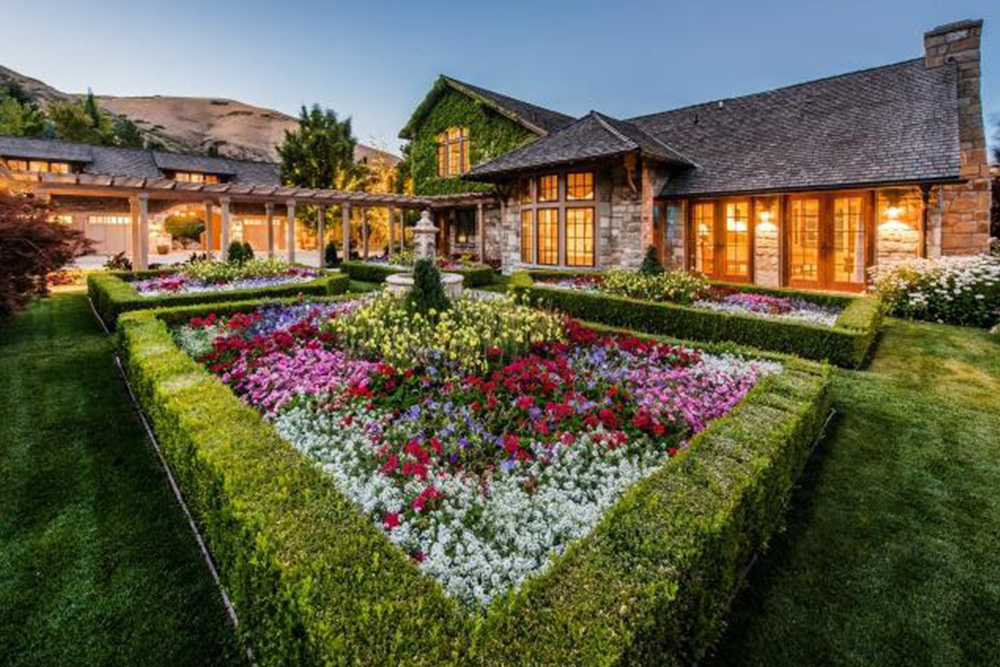 You're familiar with radiant-heat flooring inside a home, but have you ever heard of a radiant-heat driveway? That's exactly what ushers visitors toward the front door of this English-style estate in Salt Lake City, UT's Capitol Hill neighborhood. Sitting on a 3-acre lot and part of a gated community, the five-bedroom mansion was designed to wow. To wit: The fireplace features hand-carved limestone, the walls are authentic Venetian plaster, and walnut millwork is present throughout the mansion's 14,190 square feet. (That's not even making mention of the indoor basketball court!) Outside, formal gardens, views of the Rocky Mountains, and the distant lights of downtown Salt Lake City, UT, combine forces to make jaws drop.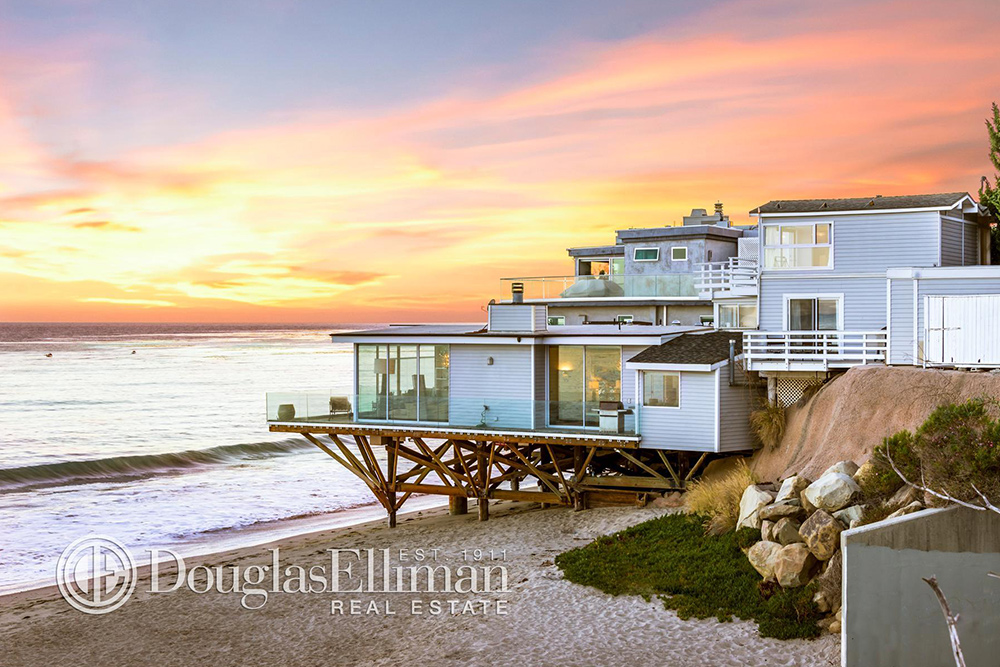 If this Malibu, CA, home were any closer to the ocean, you'd be sharing a bed with the surf. Resting on the dunes with a stilt-supported section that extends 60 feet toward the water, the three-bedroom home delivers a panoramic ocean view that stretches all the way from Point Dume State Beach to Rancho Palos Verdes, CA. Crystal-clear glass balcony panels disappear on the wraparound terraces, while an abundance of floor-to-ceiling windows ensure no sunset goes unappreciated. The 2,389-square-foot stunner isn't too shabby on the inside either: The luxe and stylish master suite sports twin closets and a spa-like steam shower.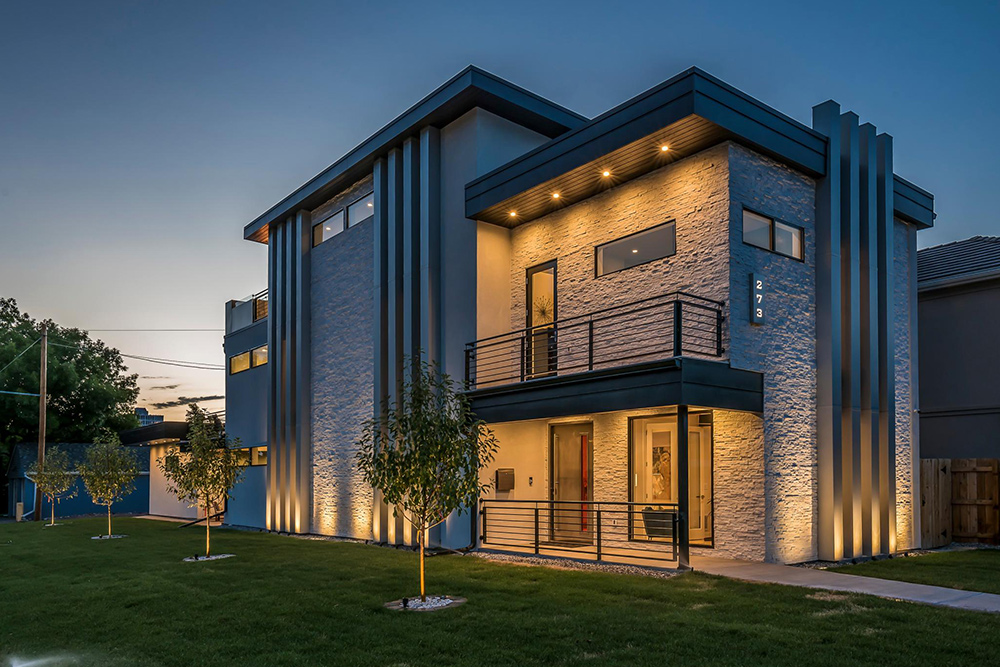 The rough and rugged slopes of Echo Mountain are only about an hour's drive away, but within this 5,246-square-foot contemporary residence in Denver, CO, everything is smooth, polished, and — dare we say — sexy. How else would you describe a bathroom with a walk-in shower and soaking tub that are illuminated by black light? Or a rooftop deck that complements city and mountain views with the dancing flames of linear fire features? Of course, this uber-modern home is new construction, to boot.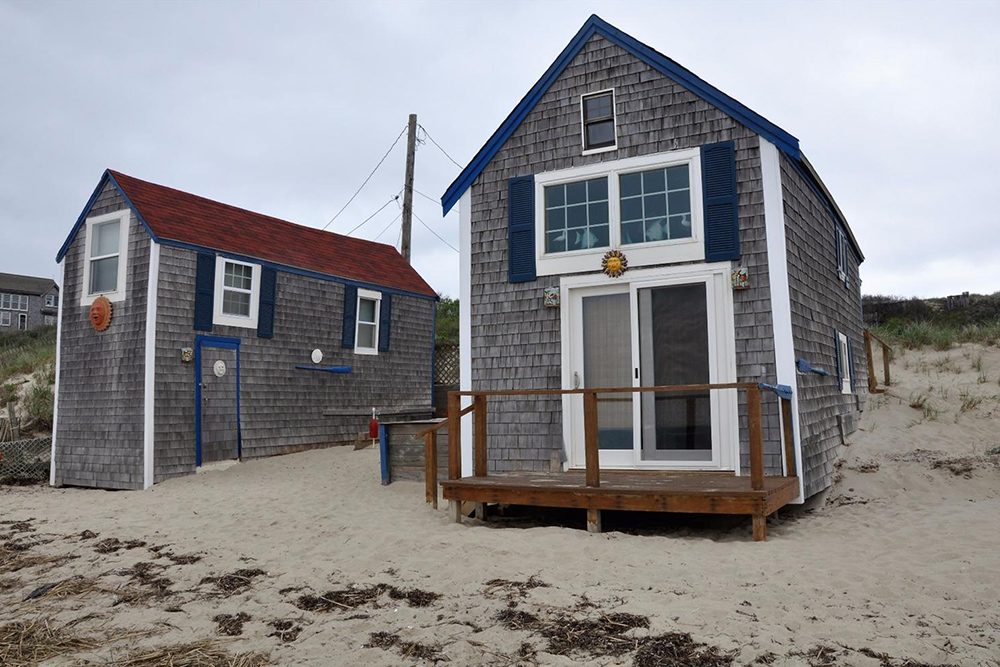 Listed at $299,900, an unheard-of price for beachfront property in Cape Cod, this wallet-friendly residence in Truro, MA, comprises two Shingle Style structures with a surprising backstory: Built in 1900, they were originally used by one of Cape Cod's fish processing plants as off-site storage for traps. Fast-forward to the present day, and the structures offer a combined 384 square feet of living space: a loft bedroom, full bathroom, and kitchen in one, a studio in the other. Still, the property wouldn't be much without its waterfront locale, and when it comes to proximity to the beach, this place is hard to beat.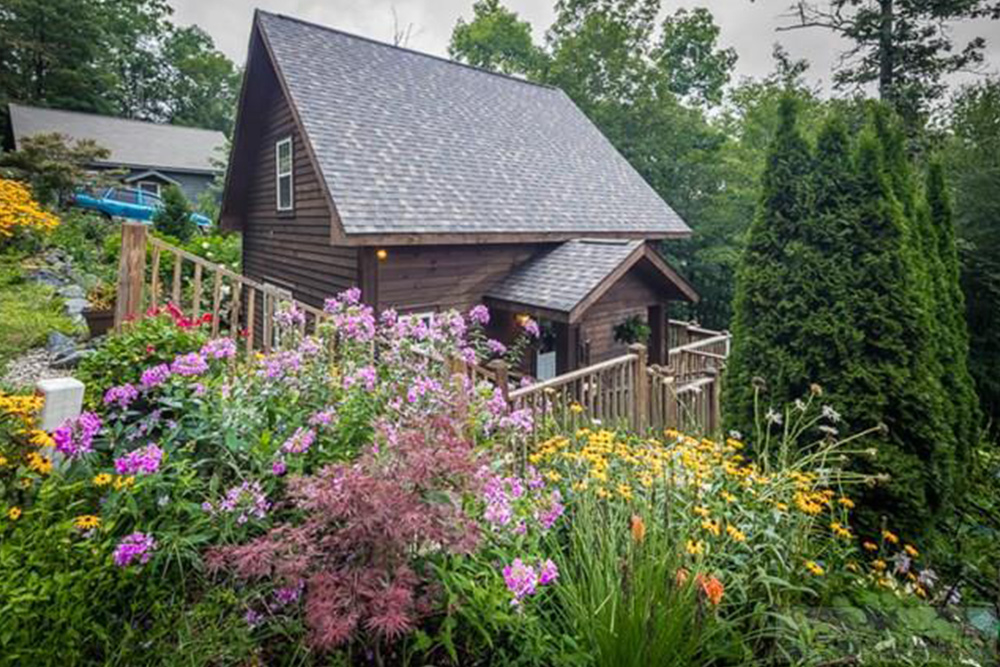 Nestled on a wooded, half-acre lot within the Blue Ridge Mountains, this 8-year-old hillside cabin hosts two loft bedrooms, two bathrooms, a fully equipped kitchen, and a laundry room under its vaulted roof. At 874 square feet, the cozy home has everything you need for a mountainside lifestyle, although you'll probably spend much of your time outside. The private wraparound deck is ideal for entertaining, while the surrounding peaks of Grandfather Mountain lure thrill seekers and naturalists with white-water rafting, hiking, skiing, fishing, and camping.
Would you choose to live out your days as a beach bum or take on the rugged mountain lifestyle? Vote above, then share your favorite home in the comments below!