Although we all know most houses come with hefty price tags, extra-steep asking prices can seem even more commonplace in a hot real estate market. (You want how much for that three-bedroom home for sale in Portland, OR?!)
Although there are almost always bargains to be found (assuming you're flexible on the definition of "bargain"), lower-priced properties often represent a compromise — think "handyman special." But you don't always have to sacrifice style when it comes to affordable properties. We found a selection of small homes that are affordable and adorable.
Colorfully modern: $200,000, 5816 Magnolia Mist Lane, Austin, TX 78744
A bright color scheme gives this hip home plenty of curb appeal. While some might think a bold exterior may hint at a loud interior, that's not the case in this three-bedroom, three-and-a-half-bath residence. Walk through that fabulous orange door, and you'll be welcomed with soothing, muted hues that make every room feel spacious. The real bonus, however, is the location — not only is this home near trails, a pool, and a park, but it's also only minutes from the culture, food, and entertainment of downtown Austin.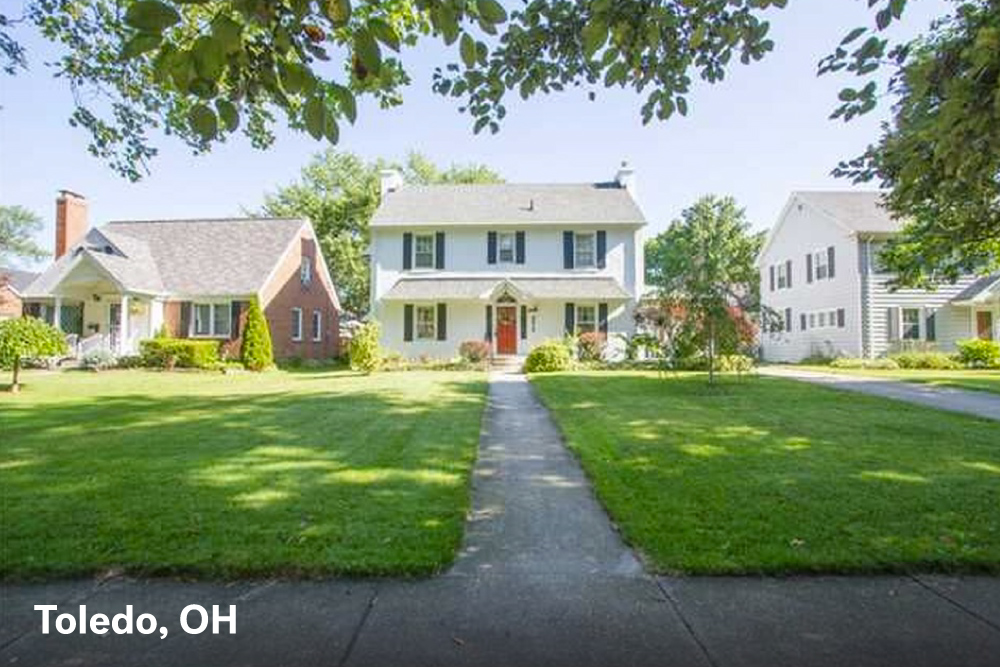 1920s traditional: $189,500, 3212 Darlington Road, Toledo, OH 43606
Classic good looks define this gracious Colonial, which was built in 1927. No matter the decade, a rolling green lawn, stucco exterior, bright red door, and black shutters are always in style. Same goes for the interior of this four-bedroom, two-and-a-half-bath home, which boasts a central-hall floor plan, gorgeous woodwork, coved ceilings, and built-in bookcases with leaded-glass doors. Our favorite feature, however, can be found on the side of the house: a gracious veranda with decorative detailed columns. It's the ideal spot for savoring a morning cup of coffee (or an evening martini, Mad Men-style).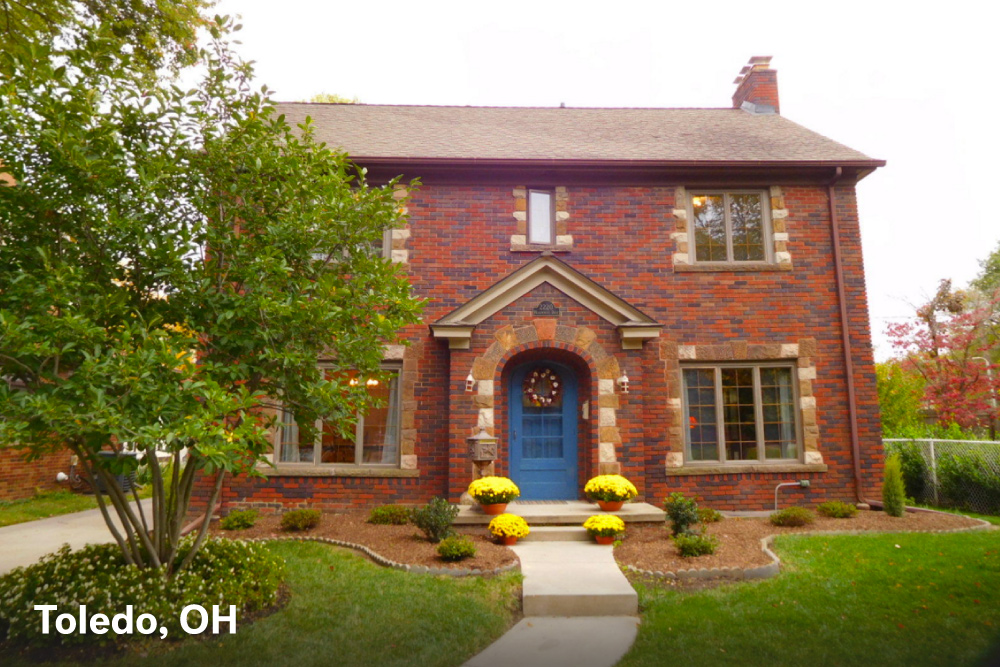 Brick beauty: $181,500, 2220 Meadowwood Drive, Toledo, OH 43606
Located in the same quaint neighborhood as the stately traditional home above, this refined residence is also a stone's throw from the University of Toledo. Built in 1931, the four-bedroom, two-and-a-half-bath home has a certain collegiate air. It's the sort of place where you'd expect to find book-lined walls and a writer working hard on a novel. Sunlight pours through the many windows, illuminating the plaster walls, handsome moldings, and character-filled hardwood floors. The great old fireplace brings warmth to the cozy living room, while a modern kitchen makes it easy to brush up on your cooking skills. Outside, you'll enjoy thoughtful landscaping and the sort of details that only an old home can bring you — an arched door, elegantly timeworn brick, and stone accents.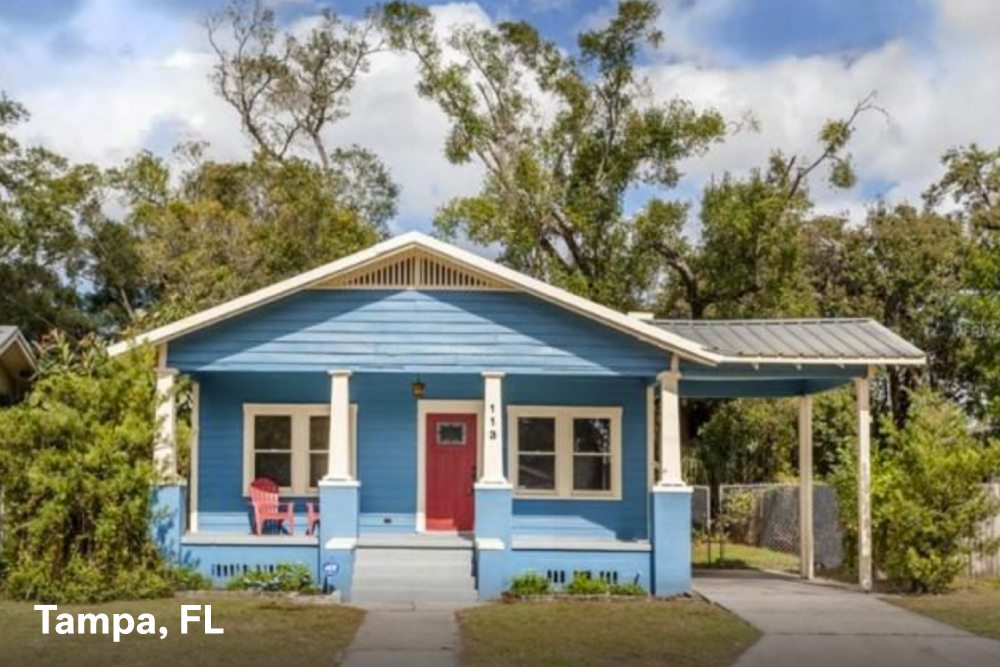 Cute craftsman: $200,000, 113 West Osborne Ave., Tampa, FL 33603
This 1,040-square-foot restored vintage home proves that bigger isn't always better. For one, a small home lets you get away with a candy-colored exterior without feeling over the top. It also allows you to indulge in gorgeous finishes that would cost a fortune in a place with more square footage to cover — like in the kitchen, which counts Italian Carrara marble countertops, a farmhouse sink, and solid wood cabinets among its many designer features. Elsewhere in the two-bedroom, two-bathroom home are similarly luxe elements, like refinished heart-pine floors and a restored vintage claw-foot tub. If you can bear to leave such beautiful surroundings, you're within walking distance to plenty of restaurants, high-end bars, a park, and a library.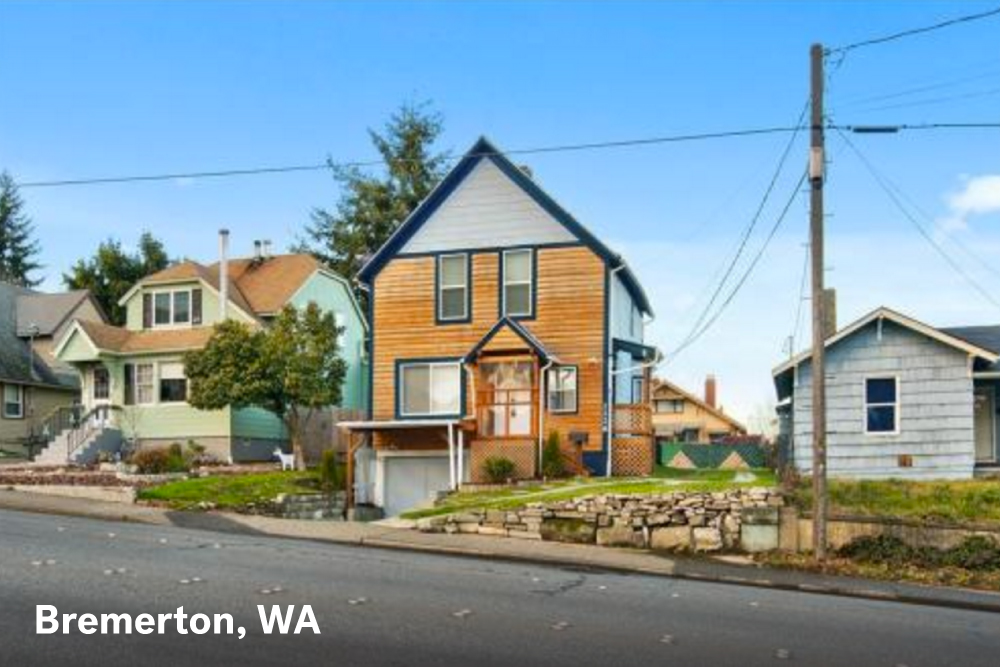 Family-friendly farmhouse: $175,000, 1226 6th St., Bremerton, WA 98337
If you have a big brood, or simply like having plenty of room to spare, this five-bedroom, three-bath home is right for your life. The rambling farmhouse dates back to 1912, but has an on-trend "rustic" feel, especially in the black-and-white kitchen and the reclaimed wood-accented breakfast nook. But when we say "farmhouse," we don't mean the home is located in the country and away from it all. Although the property has plenty of land (the lot size is 4,791 square feet), it's in the middle of a bustling neighborhood and close to the ferry that takes you to Seattle, WA.
Charming cottage: $169,000, 305 Harrington Ave., Madison, TN 37115
This petite home is the definition of adorable. The fresh white exterior is a lovely backdrop to the lush landscaping, classic gray shutters, charming window boxes, and cheery blue front door. It's easy to see that every design detail has been thoughtfully considered in the exterior — but wait until you see the interior. The three-bedroom, two-bathroom home has a fresh blue-and-white decor scheme that feels modern yet timeless. Although you'll want to spend all of your time in such gorgeous surroundings, the backyard beckons with a fire pit and a 600-square-foot barn.