Great Scott! Has it really been 30 years since Back to the Future blew into theaters, leaving flaming tire tread marks in its wake? As Marty McFly would say: "This is heavy."
To celebrate this momentous occasion (October 21, 2015 is the date Marty traveled to in Back to the Future Part II), we scoured homes for sale on Trulia that best represent each movie in the Back to the Future franchise. From the McFly family's (slightly outdated) 1950s ranch in fictional Hill Valley to a futuristic spread that could hold all the amenities our 1980s selves fully expected to have by good old 2015, this is how you house-hunt like Marty McFly.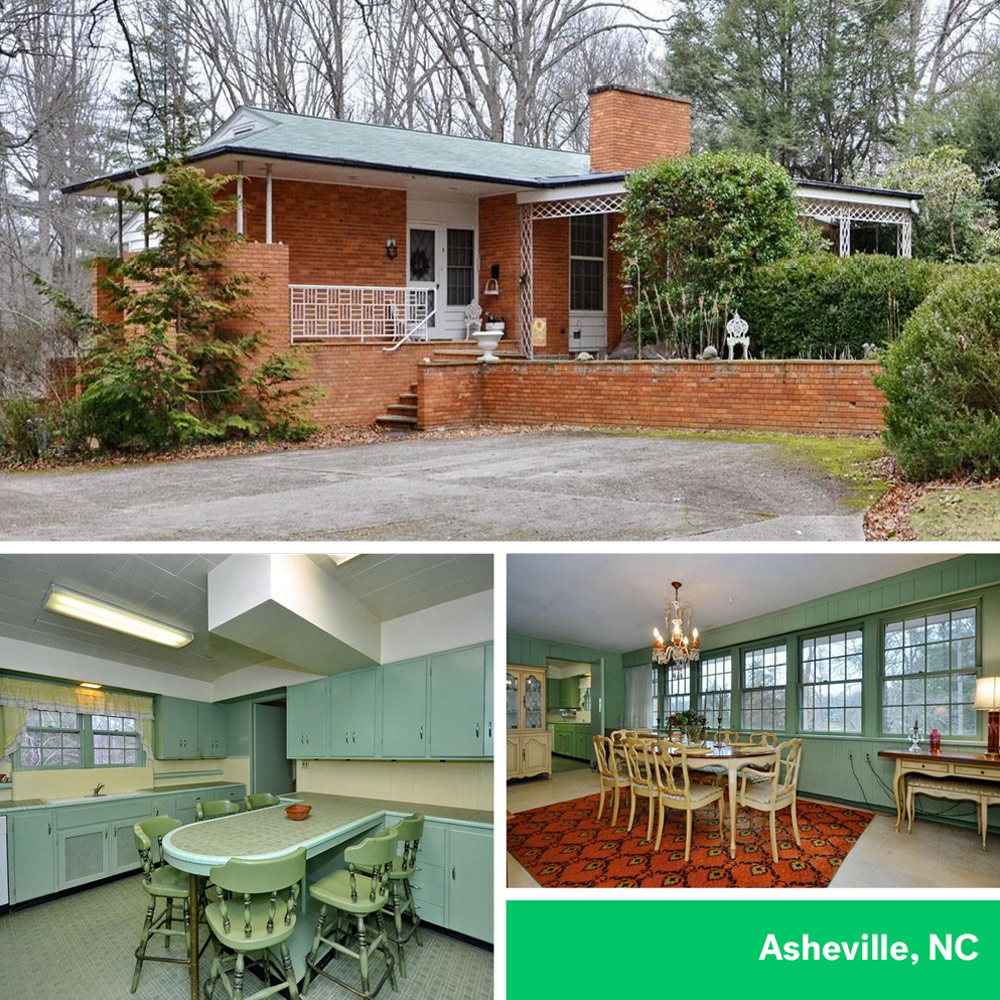 Host your very own "Enchantment Under the Sea" dance: $895,000, 15 Eastwood Road, Asheville NC 28803
This L-shaped ranch home for sale in Asheville, NC is similar in style to the McFly home in the original Back to the Future. The interior of this house is nearly a time capsule, with the original sea-foam-green kitchen and dining room. And the garage has plenty of space for rehearsing with your bandmates from The Pinheads. Sure, you could give this cozy home a 2015 update, but it's a cute and kitschy time warp just as it is — no DeLorean required.
(We'd be remiss if we didn't point out that the home is on Eastwood Road, which is the name that Marty chose to go by — "Clint Eastwood" — when he traveled to the 1880s to rescue Doc Brown in Back to the Future Part III.)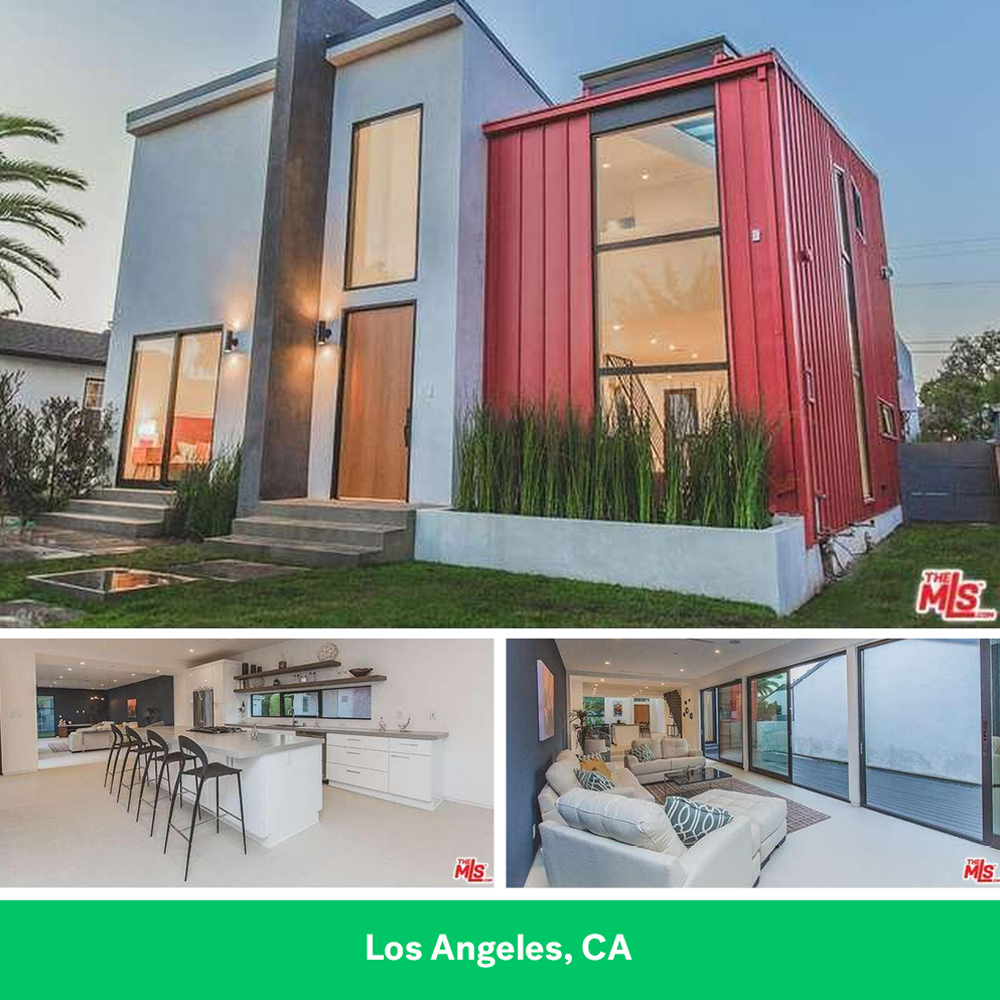 Drive your flying car home to this modern gem: $1.899 million, 10801 Ashby Ave., Los Angeles, CA 90064
Turn your pockets inside out, put on your auto-adjusting jacket, and step into your Nikes with the power laces — where you're going, you don't need roads. OK, OK, Back to the Future Part II didn't get everything right (still waiting on those self-lacing Air Mags). But it did predict Xbox Kinect, the wireless video game that lets you be the controller, and that hand-held tablets would be an everyday item. Plus, there's now a Major League Baseball team (two, actually!) in Florida — and an increasing possibility that the Chicago Cubs could be headed to the World Series.
Likewise, this home for sale in Los Angeles has a supermodern aesthetic that's on point for the film's futuristic imaginings. The stark white kitchen has plenty of room for a fancy fruit-growing contraption, and it's got the perfect setup to host a hydrated pizza party. When you're ready to hit the town, head to the spacious rooftop, where you'll have loads of room to take in the view and park your flying car.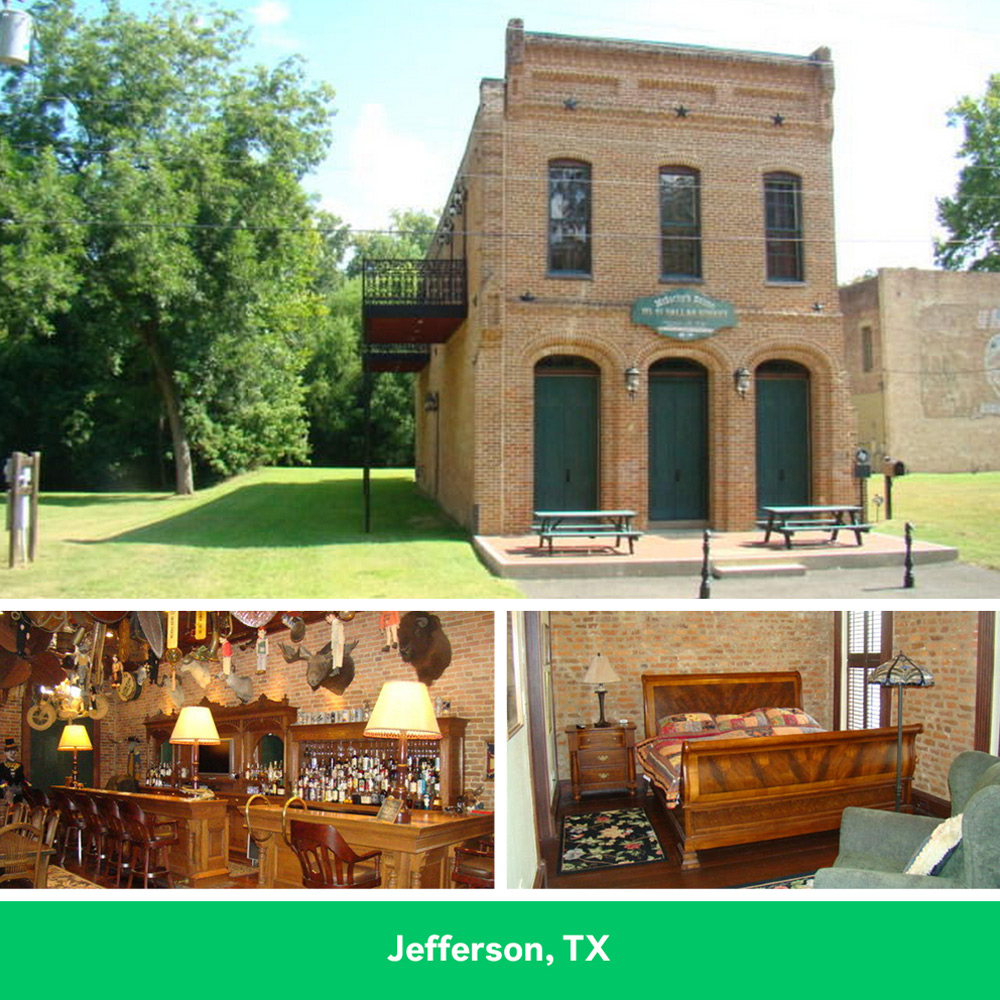 Back to the Wild, Wild West: $495,000, 208 W. Dallas St., Jefferson, TX 75657
Whoever built this home for sale in Jefferson, TX, was definitely thinking "fourth-dimensionally." Built in 1860, this brick townhome has led many lives — as a livery, Confederate hat factory, and yes, even a saloon similar to the one where Marty meets Buford "Mad Dog" Tannen in 1885 Hill Valley in Back to the Future Part III.
Inside, exposed brick throughout and beautifully refinished hardwood floors lend a sense of history. Imagine all the people before you who've watched the days go by from the wrought-iron balcony or take a seat at the antique, saloon-style bar, where you could re-enact your favorite scenes from the film. Whatever you do, don't order an ice water — and don't let anyone call you "chicken."
Which Back to the Future house for sale is your favorite? Share in the comments below!