Your home is only as nice as the people you let in it. With Trulia's new roommate ratings and reviews app, ROOMer, remove the element of surprise and find out what your next roomie is really like before they move in. Scroll through reviews or search by name, to make sure you don't get blindsided by a shower-drain-Rapunzel, or toenail-clipping-trailblazer ever again.
Think about all of the resentment that would have been avoided if this unlucky soul had known about Jeff D:
"We've Got Dishues—Oh, clean sink, how I miss you. Since Jeff moved in, it's been nothing but pots, pans, plates, cups, coffee mugs, forks, plastic forks (is he seriously going to keep those?), spatulas, and more. Help!"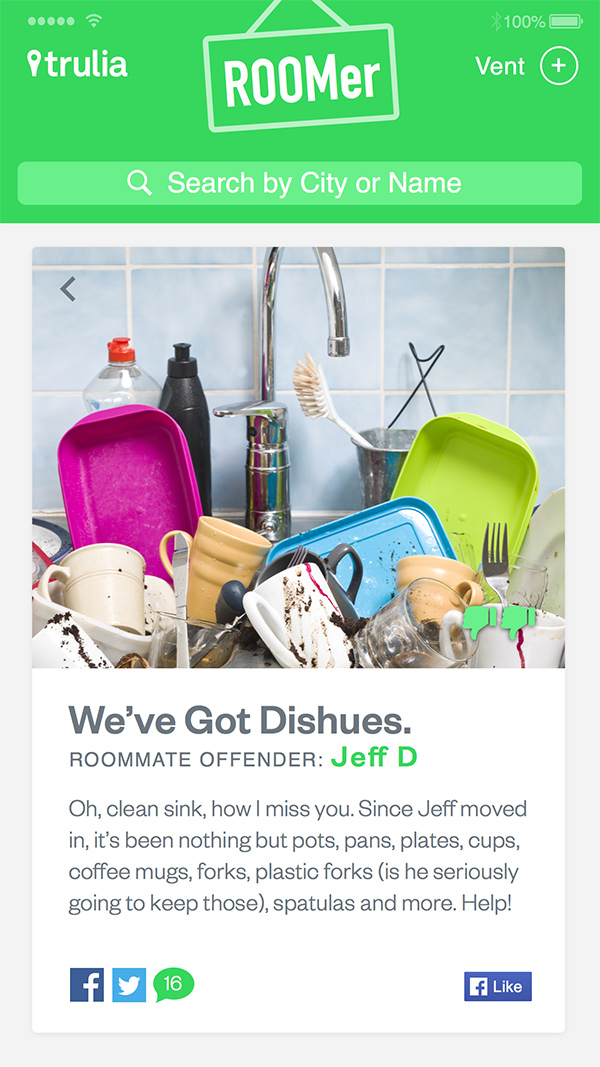 If it's your misfortune to already be rooming with one of The Inconsiderate, upload a review to save others from the same fate. Or maybe you're having a rough day and want to remind yourself that life could be worse — scroll on through our Roommate Hall of Shame to appreciate the fact that you don't live with Bob T:
"All Snores. No Chores—I have yet to meet anyone who is as lazy as Bob. He just bought an iRobot vacuum, and this is the best part—it's not for cleaning, it's for delivering his dishes back to the kitchen, so he doesn't have to carry them."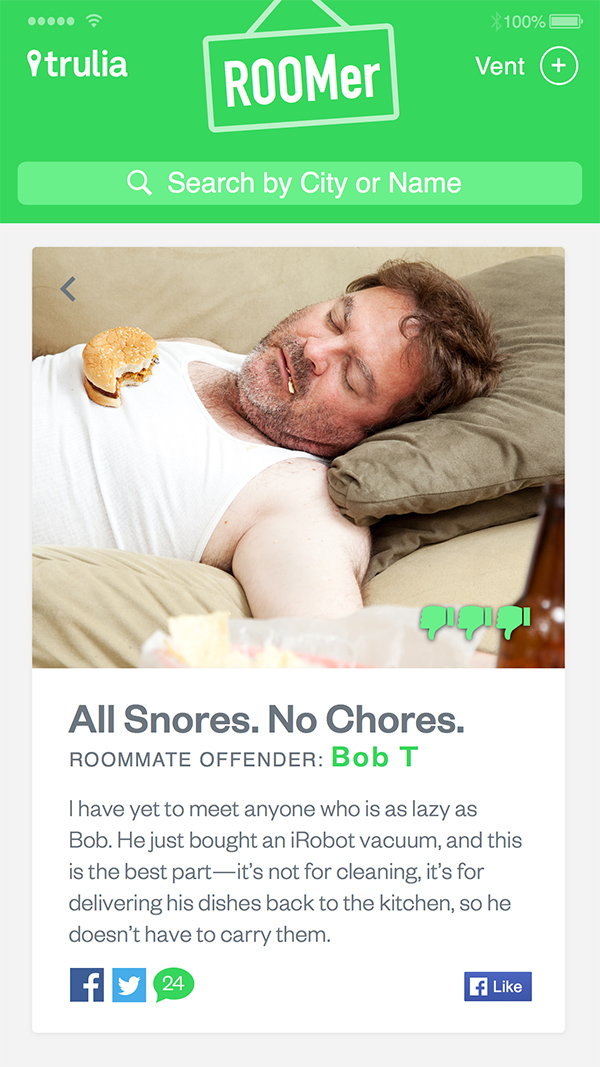 Whether you're vetting or venting, rating or running (away), ROOMer provides the perfect platform for renters everywhere. Launching nationwide on April Fools'.
Happy venting!
Xoxo,
ROOMer