Captain Obvious here with some breaking news: Not everyone can afford a home that costs seven figures. In fact, the vast majority of us can't: The median value of the owner-occupied American home is $175,700. Not that we're above ogling or drawing inspiration from those multimillion-dollar dream homes — far from it. Who doesn't enjoy falling down the rabbit hole of real estate dream homes for sale in Philadelphia, PA, or Seattle, WA?
But the real question is: Can a home be simultaneously affordable and ogle-worthy? Heck yeah! And to prove it, this roundup of affordable houses sees that $175,700 and drops it to $150,000, an asking price well within the reach of the typical American homebuyer. Feast your eyes.
<!–[if IE 9]>
<!–[if IE 9]><![endif]–>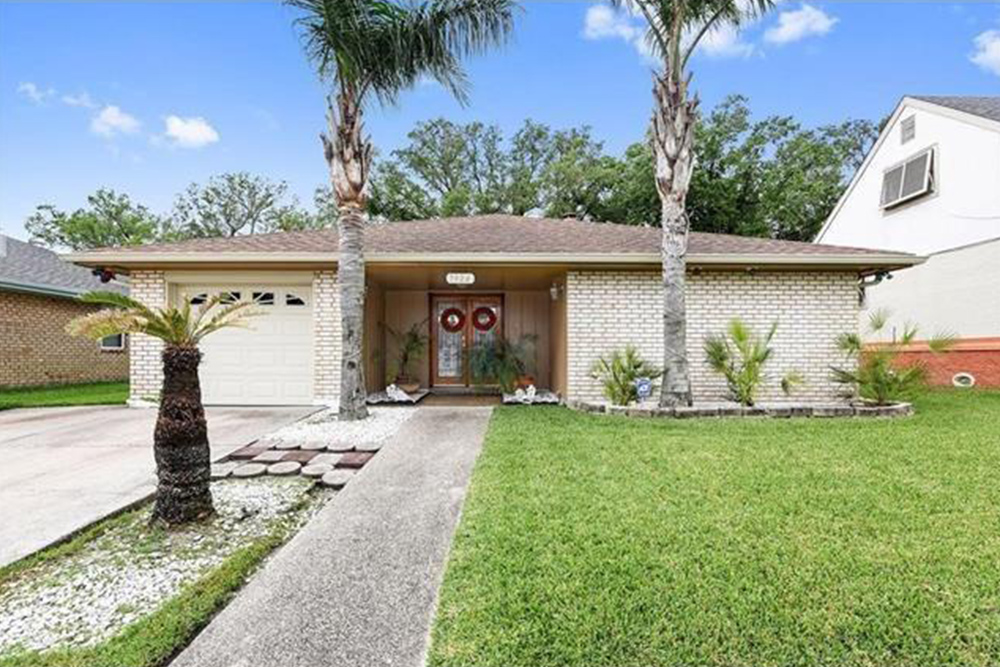 Two palm trees flank the entrance to this single-story brick home in Little Woods, a community in New Orleans bordered by the 630-square-mile Lake Pontchartrain. A light-filled living room, headlined by a tiled fireplace, greets visitors just beyond the foyer. The home also includes three bedrooms, two full bathrooms, hardwood floors throughout, and an updated kitchen within its 1,650 square feet. Outside is a barbecue-ready covered patio and private yard, the latter of which awaits a gardener's touch.
<!–[if IE 9]>
<!–[if IE 9]><![endif]–>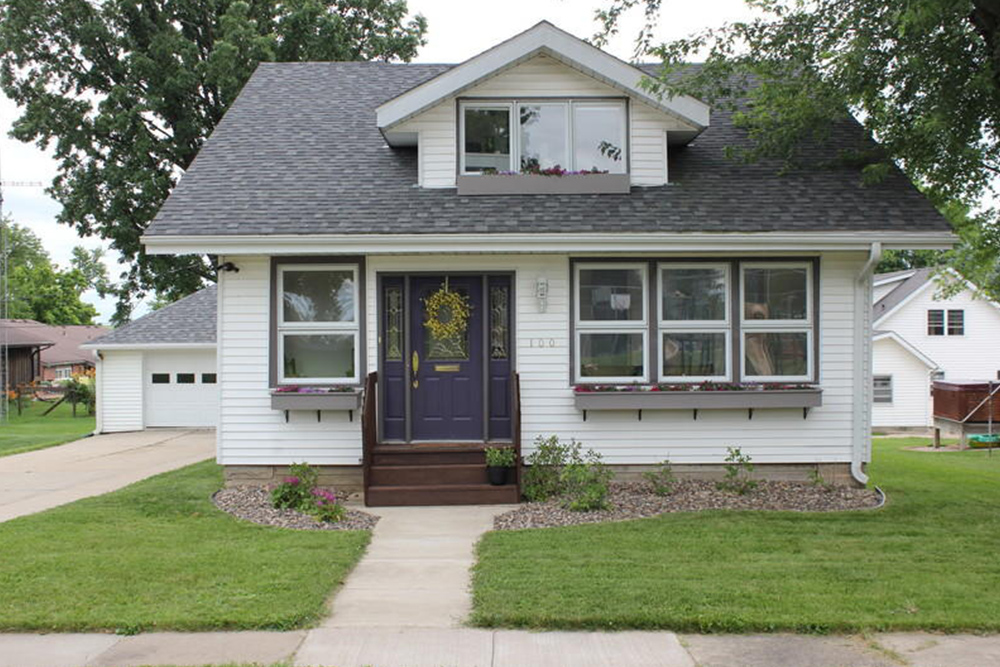 Located 65 miles southwest of Madison, the bucolic town of Belmont, WI, is home to this four-bedroom, two-bathroom craftsman. Dating to 1911, the 2,363-square-foot charmer sports a new roof and HVAC system, an updated kitchen, and new carpet, yet the home retains its early-20th-century character (check out that millwork!). The fourth bedroom is sized just right for a playroom, or you could shoo the kids across the street to the neighborhood park, outfitted with swings, a slide, a basketball court, and picnic tables.
<!–[if IE 9]>
<!–[if IE 9]><![endif]–>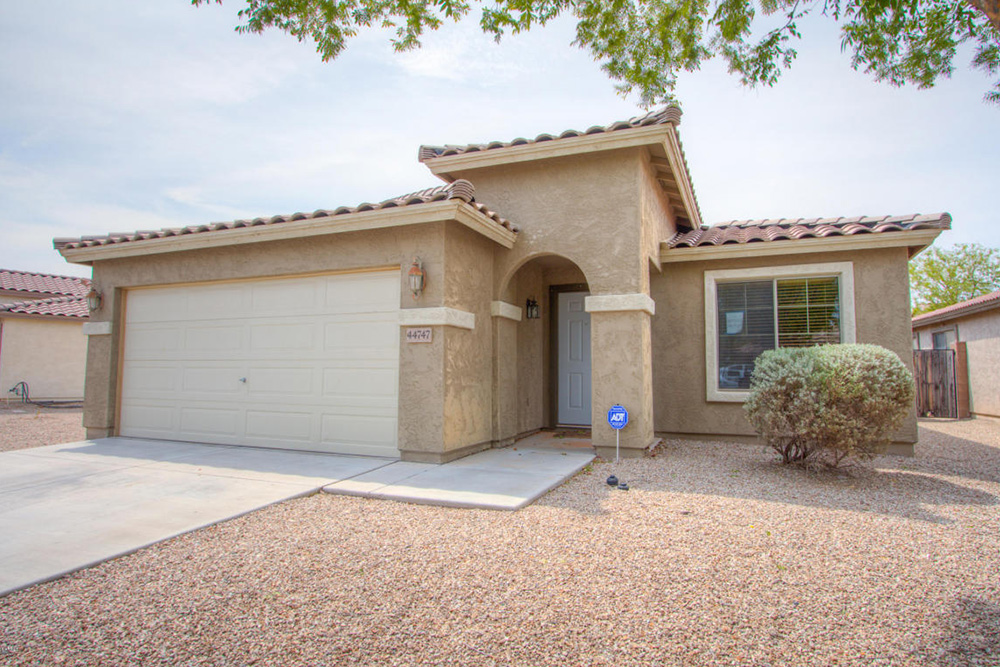 Fun fact: Maricopa, AZ, the hometown of this Spanish-style residence, is the only city in the country bordered by two Indian reservations. Besides this icebreaking piece of info, the 12-year-old home offers potential residents three bedrooms, two full baths, and a laundry room within 1,402 square feet. The roomy eat-in kitchen exits to a covered back patio and a fenced-in gravel yard. Bonus: There's an attached garage for keeping your car shaded from the Sonoran Desert sun.
<!–[if IE 9]>
<!–[if IE 9]><![endif]–>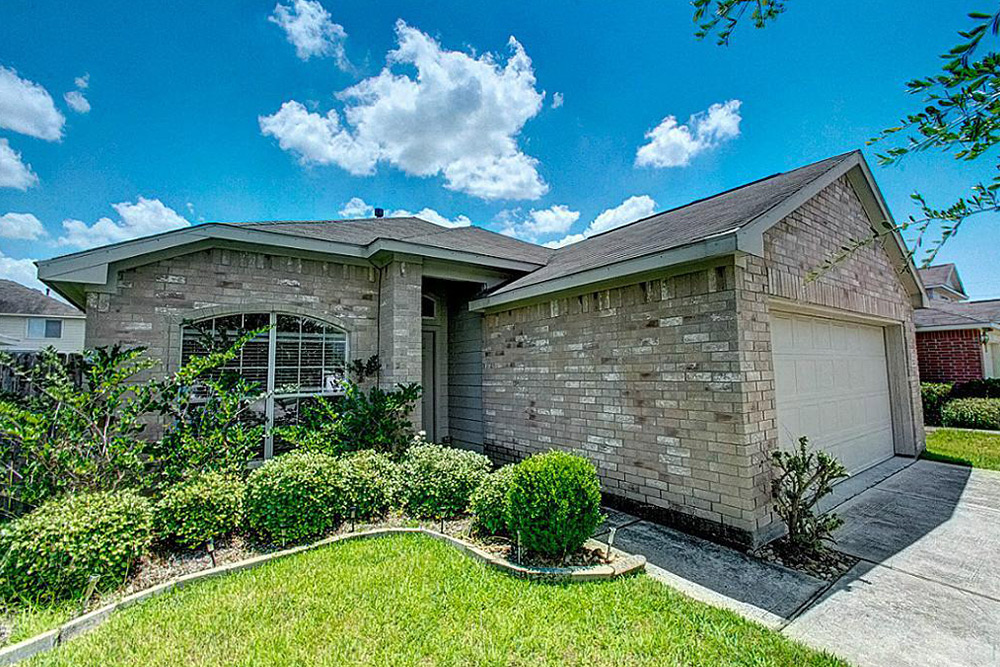 The kids probably won't care about this 1,510-square-foot home's unique exterior brickwork, warm tile floors, and generously sized master suite, but they're sure to appreciate the fenced, grassy backyard. There's ample room for a swing set, games of tag, and any four-legged family members (if the kids aren't begging you for a dog now, they soon will be). Inside, the home features an open foyer-kitchen-living-room layout, with three bedrooms and two full bathrooms. A two-car garage and Houston address are just icing on the cake.
<!–[if IE 9]>
<!–[if IE 9]><![endif]–>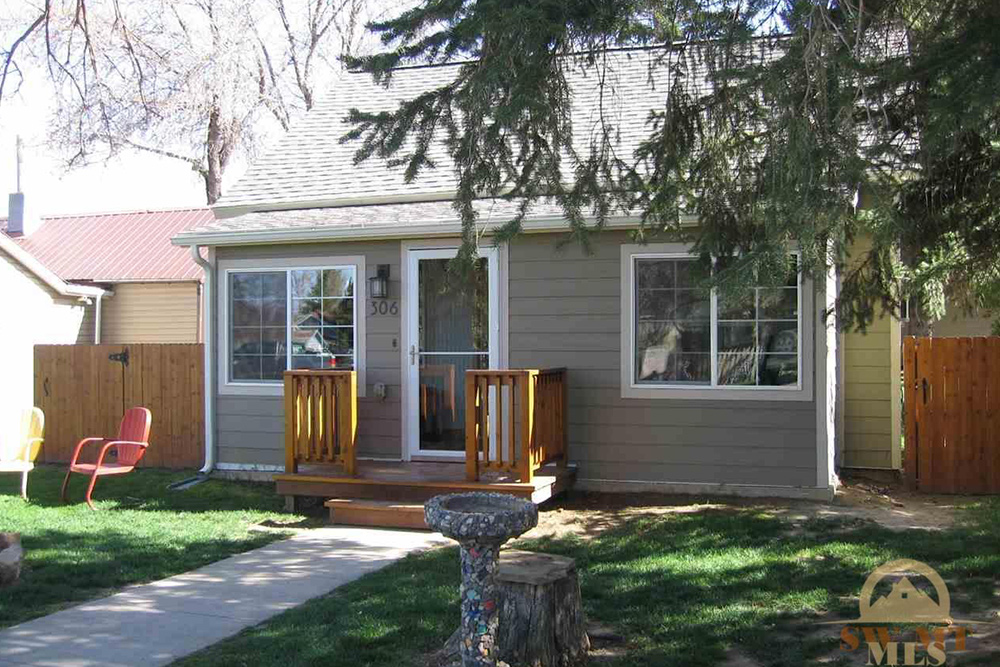 Located in the tiny town of Belfry, MT (population in 2010: 218!), this pocket-sized home packs one bedroom and bathroom, a mudroom-sunroom, living room, and an eat-in kitchen into a wee 720 square feet. It's sized just right for two, provided that you stay on good terms with your living companion — there aren't many places to hide here. Of course, you could always retreat to the pergola'd patio when things get too real. After ruffled feathers are smoothed, you can snuggle beside the gas stove in the living room.
<!–[if IE 9]>
<!–[if IE 9]><![endif]–>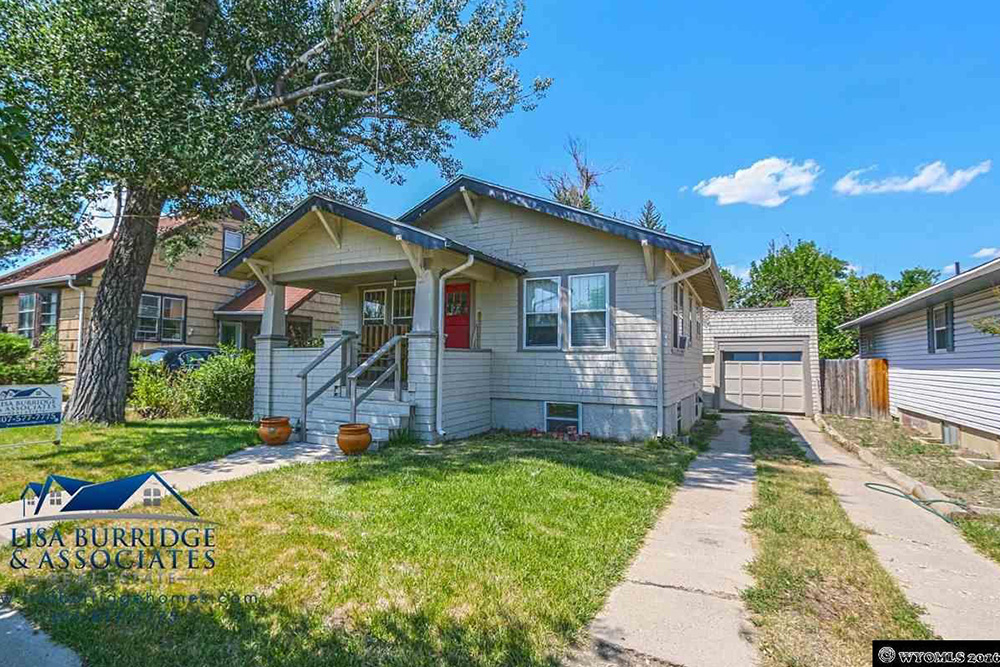 Have a thing for farmhouse-style kitchens? Peep the goods in this newly listed rancher, built in 1920. You'll spot a vintage-style sink, a beadboard backsplash, and all-white cabinetry that sets off the warmth of the home's original hardwood floors. Elsewhere throughout the 1,300-square-foot home, built-in shelving, crisp white woodwork, and trendy wall colors create an aesthetic that toes the line between modern and historic. And let's not forget the location: The ranch is located directly across the street from the local middle school. That perk — partnered with the home's spacious finished basement and backyard — makes this place ideal for families.
<!–[if IE 9]>
<!–[if IE 9]><![endif]–>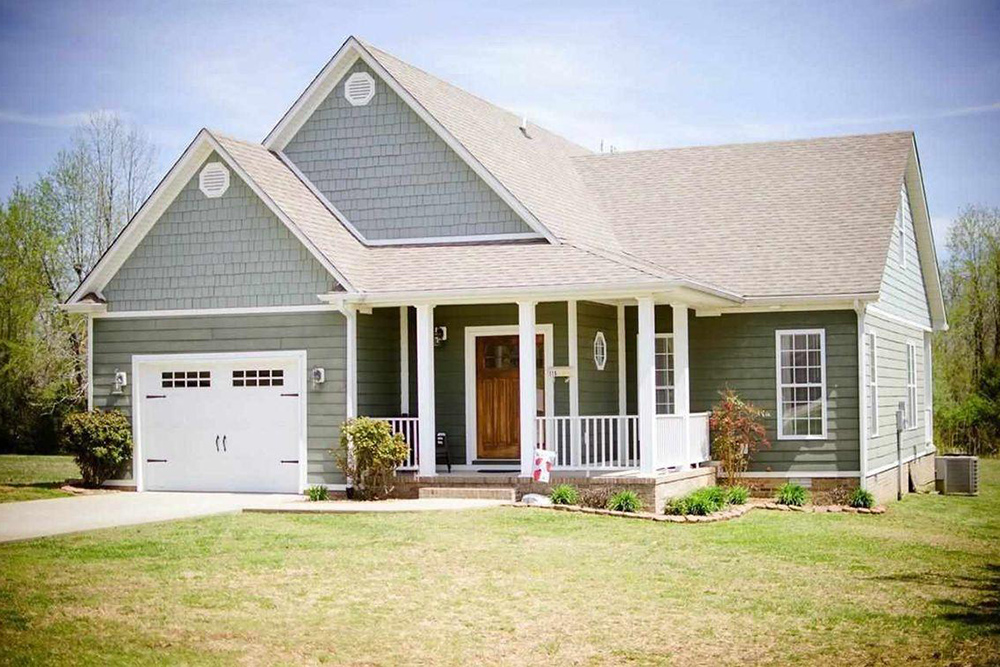 What would you do with the unfinished attic in this picture-perfect craftsman in western Kentucky? Mull it over as you take in the 8-year-old home's 10-foot ceilings, roomy master suite with his-and-hers closets, and the cozy living area that's surely seen its fair share of family movie nights. There's a large kitchen and dining room, both ideal for entertaining, and how sweet are those covered front and back porches? Toss the Frisbee to Fido on the huge lawn while you flip burgers on the grill.
<!–[if IE 9]>
<!–[if IE 9]><![endif]–>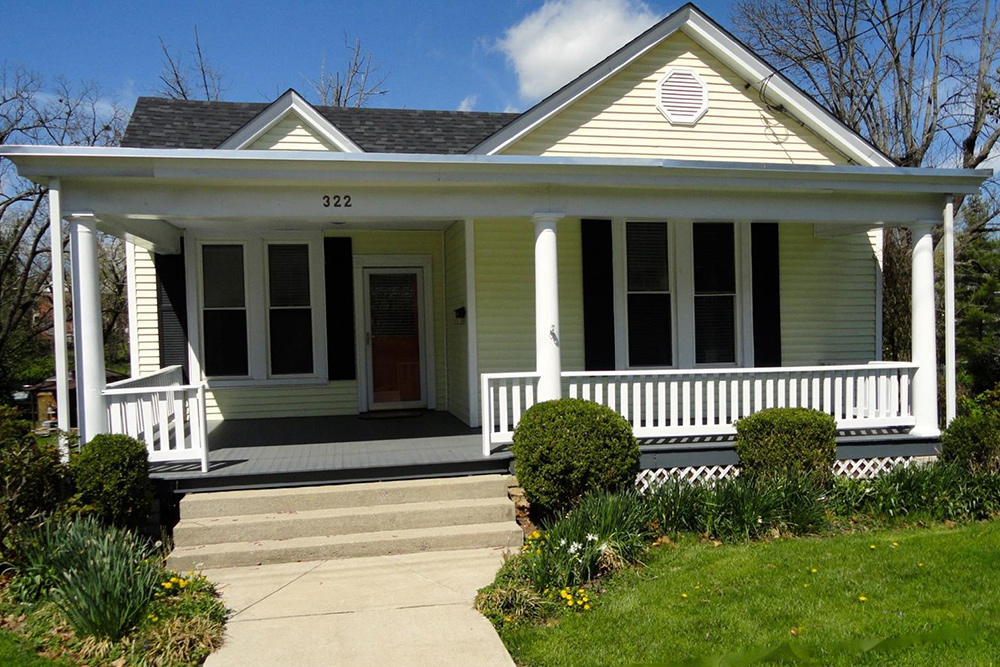 Cute as a button in historic Winchester, KY, this bright and sunny home dates back to 1907. There are 1,858 square feet of living space under the double-gable roof — three bedrooms, two full bathrooms, a glass sunroom, a partially finished basement, and a contemporary kitchen that looks straight from a design blog. The real draw here, however, is the home's old-fashioned charm, which is shaped by the tall ceilings, extensive millwork, hardwood floors (original to the home), built-in shelving, wood-burning fireplace, and graceful chandeliers. The only thing that could make this place more inviting is perhaps a wooden swing on the front porch.
<!–[if IE 9]>
<!–[if IE 9]><![endif]–>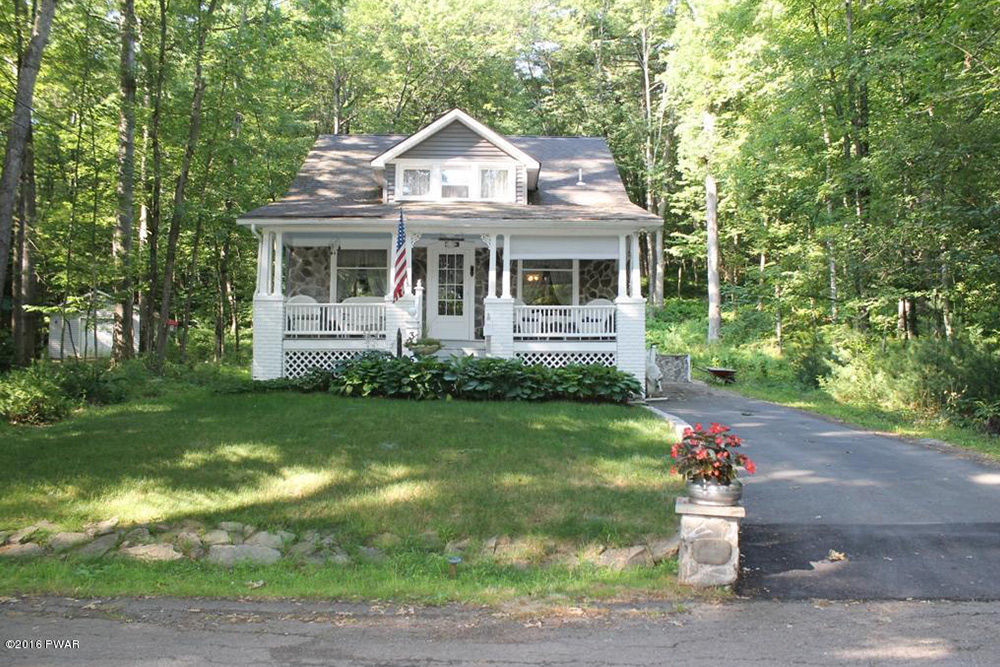 Walk up the driveway, past a bed of hostas and a Pinterest-worthy covered porch, and you'll end up at a white picket gate at this craftsman in northeast Pennsylvania. Beyond the gate is a private backyard with a garden shed and, depending on whom you ask, the two-bedroom home's most endearing feature: acres upon acres of undeveloped land on the other side of the property line. It's this wooded location — and a dead-end street — that guarantees a sense of privacy and seclusion. Head indoors, and you'll encounter a decidedly vintage feel throughout the newly renovated 1,600-square-foot bungalow.
Which of these affordable houses would you pick? Share your favorite in the comments below!