Show of hands: Who else covets not just The Bachelor but also the home the contestants get to live in during filming? While that home is unfortunately off the market, luckily for us, there are plenty more swanky pads that are just as fitting for hot tub make-out sessions, catfights, and talking game strategy.
Here's one Miami home for sale that we think just might be the perfect setting for an upcoming reality TV show. You can even hone your house hunting skills by thinking like a reality TV contestant. But if small-screen fame isn't what you seek, there are lots more Miami homes on the market to suit your own unscripted drama.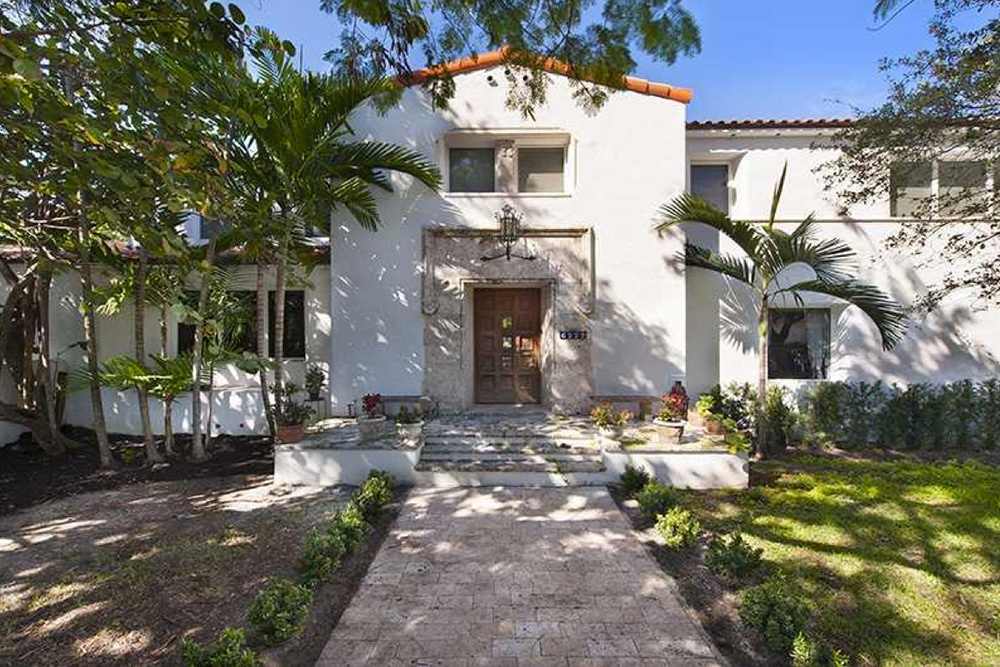 This $3,750,000 Miami home is business in the front, party in the back. While it doesn't look like much from the outside, it boasts nearly 7,000 square feet of Mediterranean-meets-modern architecture and decor in a lush tropical setting. Coupled with the balmy south Florida weather? A recipe for romance (or trouble?) and, of course, exceptional TV.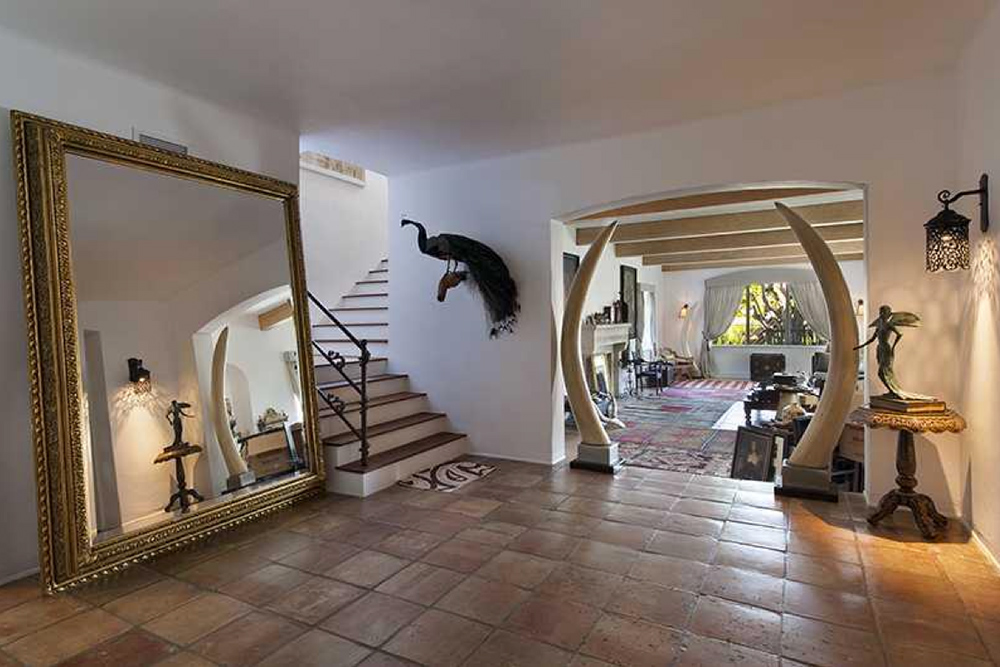 Reality show alums quite often have a "go big or go home" attitude (nobody wants to be sent packing the first week), and the massive elephant tusks framing the doorway in this entryway have a similar effect. Plus, when cameras are rolling 24/7, you're bound to show your true colors — the addition of the peacock in this foyer couldn't be more appropriate.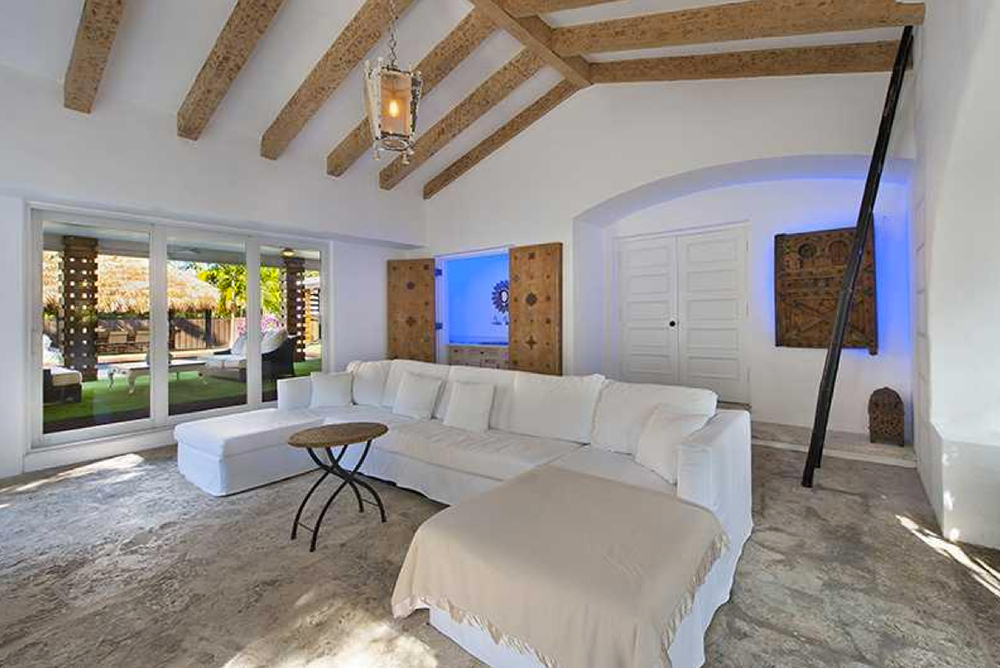 This is the story of seven people who lived in a house … and got on each other's nerves. (Big time.) Luckily for the roomies in this Miami home, when their bunkmate is driving them up a wall, they have this superchic living room as the perfect escape. There's even a ladder!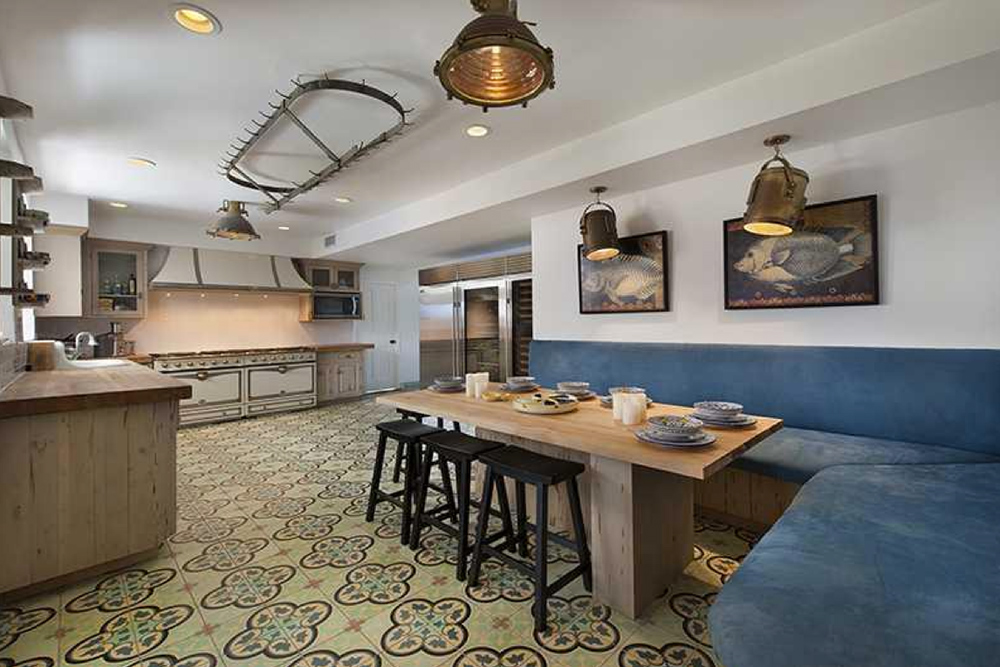 The heart of any home is the kitchen. But in the case of reality TV, it's also where some serious throwdowns take place. The oversized banquette could easily serve as the perfect spot for a "family dinner" à la Jersey Shore, but it's the ample counter space that provides the essential prep area for margaritas and shots.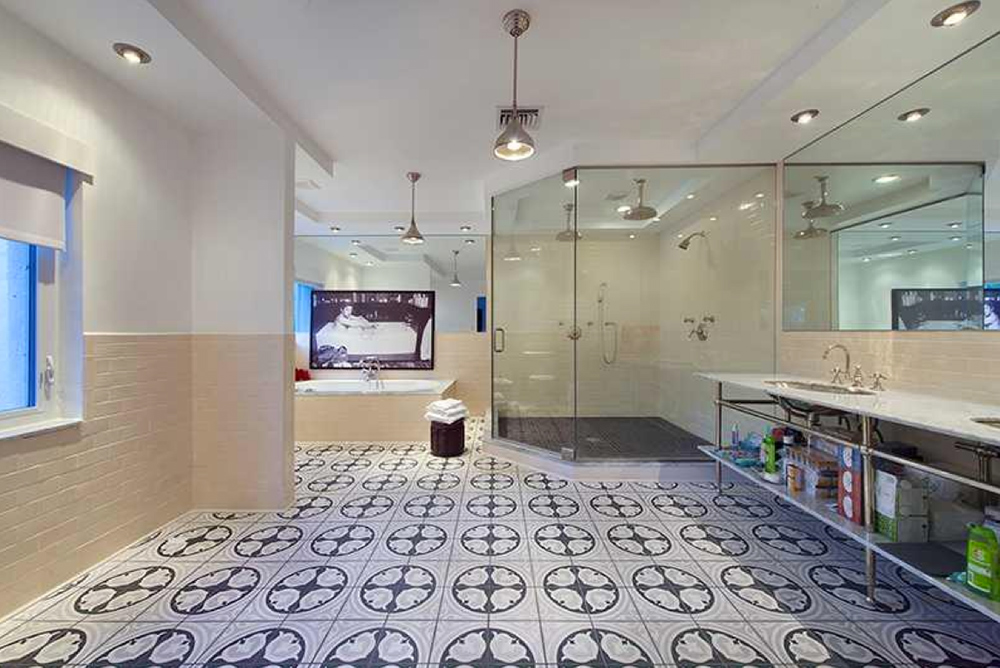 The stunning Morocco-inspired floor tile in this Miami home's master bathroom is completely overshadowed by the large-enough-for-two (or three) soaking tub and massive glass shower. It's the latter, though, where one would imagine some sexy off-camera make-out sessions.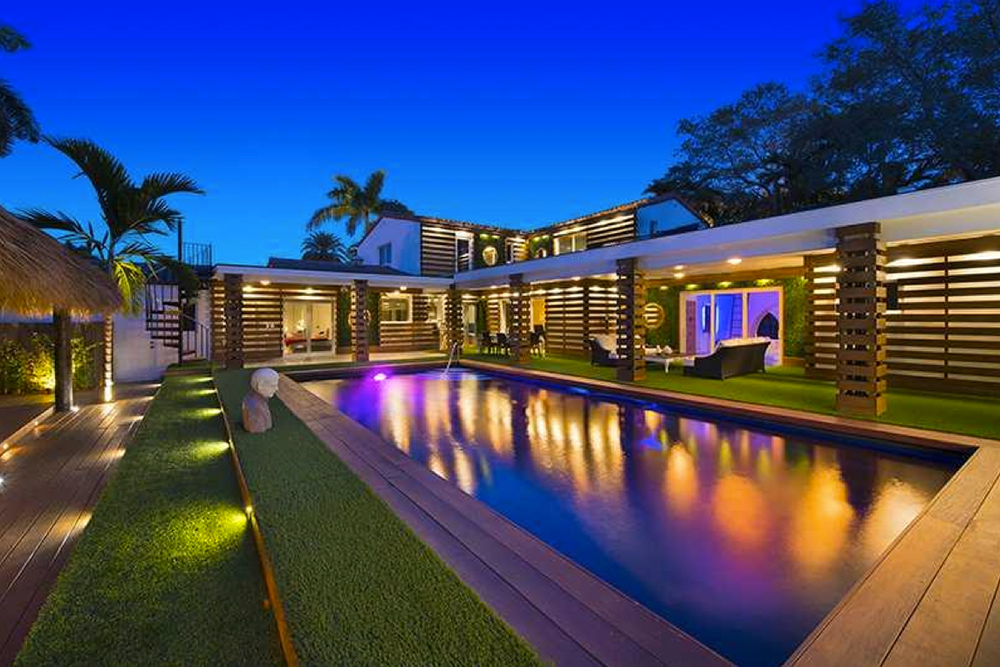 Sleek, modern, and ready for drama is exactly what this spacious backyard screams. Durable and plastic (like many a reality TV contestant) artificial turf covers the grounds and some walls, allowing for easy cleanup (ahem, wine and beer spillage) and year-round lush color. But the real draw is the streamlined pool where sobfests and lip locking are bound to go down.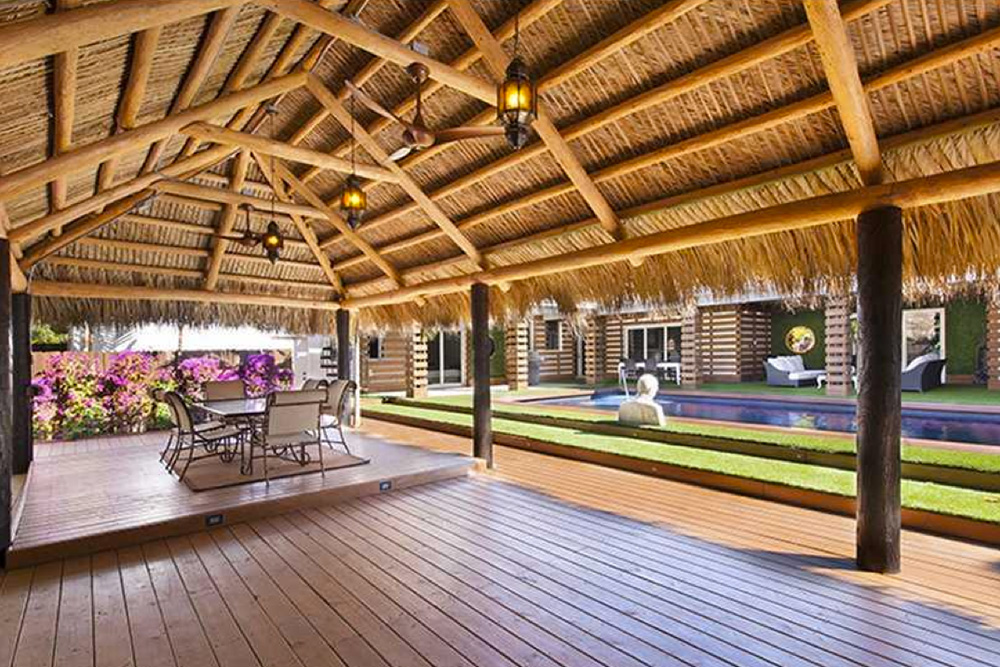 If jetting off to Mexico to film a reality TV show isn't in the cards (or budget), the oversized, thatched-roof tiki hut (complete with extensive decking for daytime lounging) in this Miami home for sale will suffice.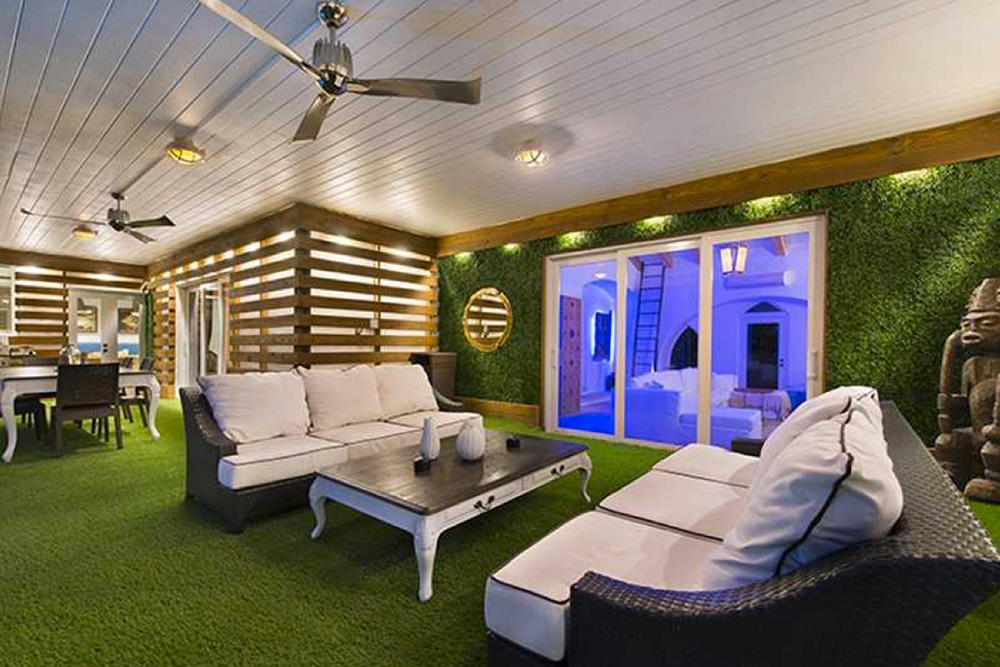 Can you ever really have too much AstroTurf? Apparently not, which actually might be a good thing for rowdy reality TV stars. After all, with "unscripted" drunken fights in the episodes ahead, there's absolutely nothing wrong with adding a little padding to the walls and ground.