At the end of a vacation, it's always sad to leave your hotel room behind. After all, life is so much easier when you know that you can return to a bed that is already made for you, and a room that is sparkling clean every day. However, our love for hotel rooms goes far beyond our appreciation for those who tidy up after us. We can't help but notice just how well-designed these spaces are, whether we're staying in a standard room or a junior suite.
Think about it: They have to accommodate hundreds of guests (and their things) every year, so rooms have to be planned with maximum efficiency in mind — without sacrificing style. Why not take inspiration from these designs for our own small-space living?
Keep in mind these tips and tricks that can be adapted for any room when you're browsing those apartments for rent in San Francisco or Boston rentals — that studio might start to look larger than you thought.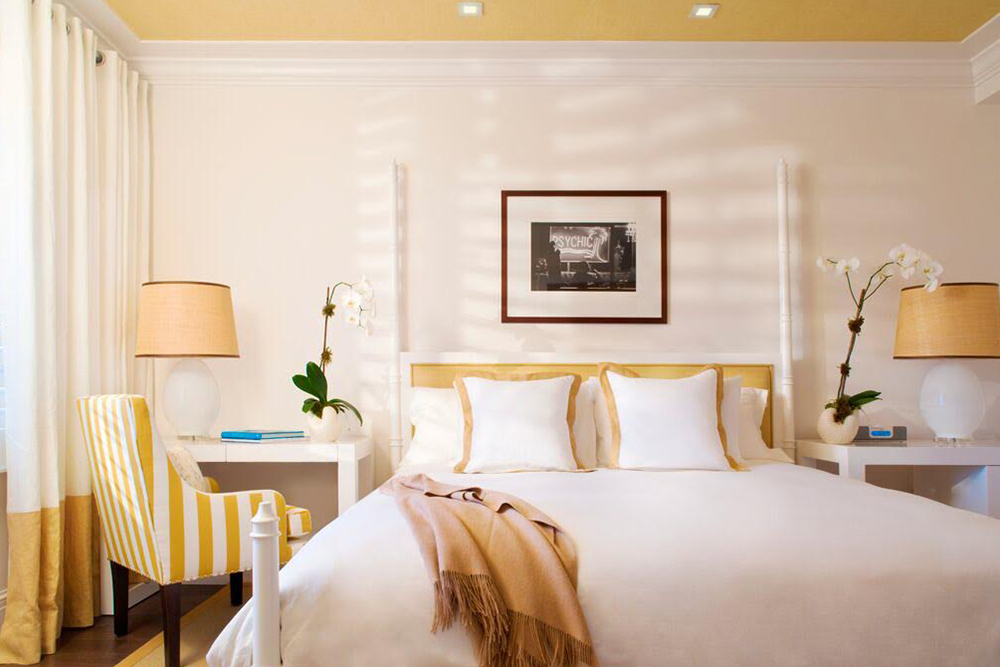 Idea #1: Swap your nightstand for a desk
If you've always wanted a home office but lacked room, try this idea from The Betsy South Beach. Here, petite Parsons-style tables can be used as a desk by day and a nightstand in the evening hours. At home, take the idea one step further by incorporating bookends, which keep journals, notebooks, and page-turning reads organized and within reach.
Idea #2: Opt for floating nightstands
Sleek, wall-mounted cubbies at the Saratoga Arms in Saratoga Springs, NY, present a solution for those of us in tiny homes who don't have enough room for traditional nightstands. Additionally, the bold striped wall pattern shown in this photo by Jumping Rocks Photography makes the ceiling in this cozy room feel much higher, creating the illusion of a larger space.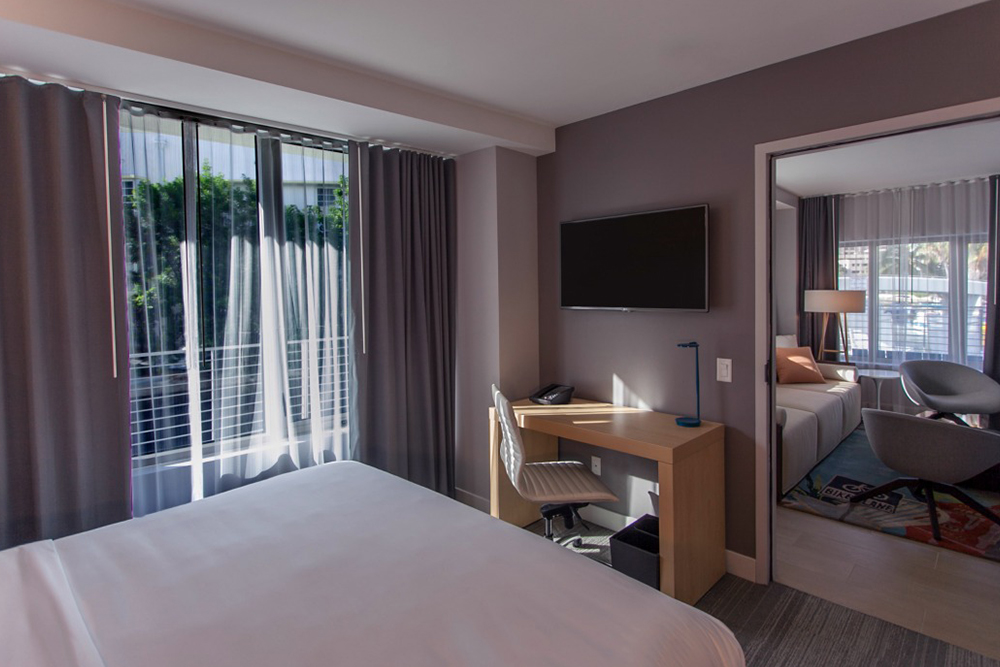 Idea #3: Mount your TV
At the new Aloft South Beach, invisible wall mounts help hide the visual chaos of TV wires (and keep the screen at a comfortable viewing angle). Mounting also frees up the space below the television for a table or desk. You could take advantage of the open surface by using decorative totes, trays, or baskets to contain clutter — all the better when you're paying a premium for that chic apartment for rent in Miami!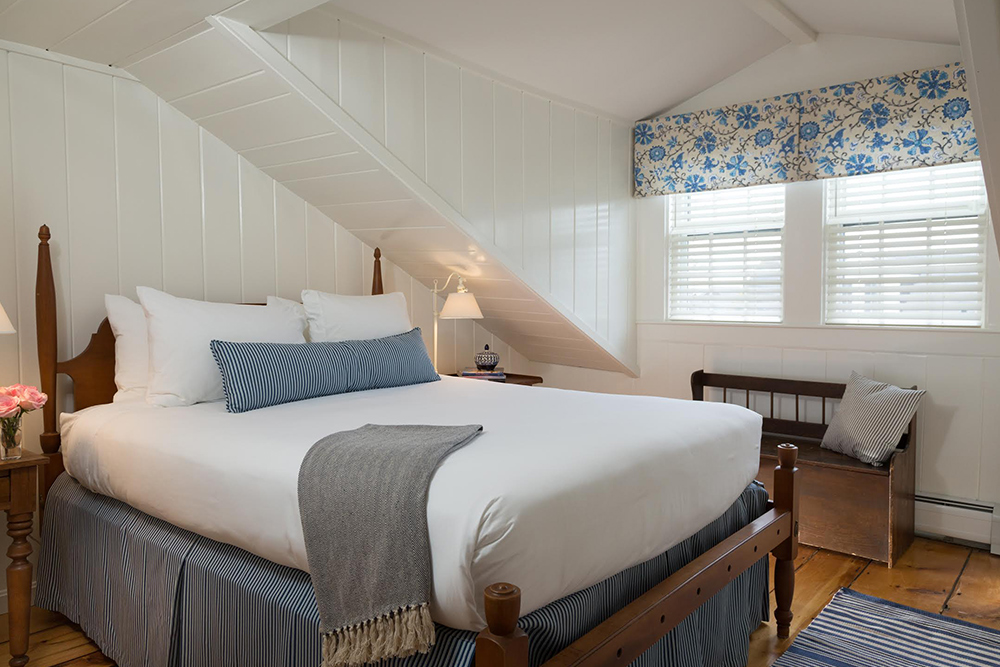 Idea #4: Use a bed skirt to hide under-bed storage
At the Brass Lantern Inn in Nantucket, MA, every decorative accent has a simply charming New England vibe. Tailored bed skirts are one of those details — and they can also be used at home to hide under-the-bed storage boxes for out-of-season clothes and extra bed linens. Also, take note of the bench in this photo by Jumping Rocks Photography, which opens to reveal storage that can be used for blankets and pillows.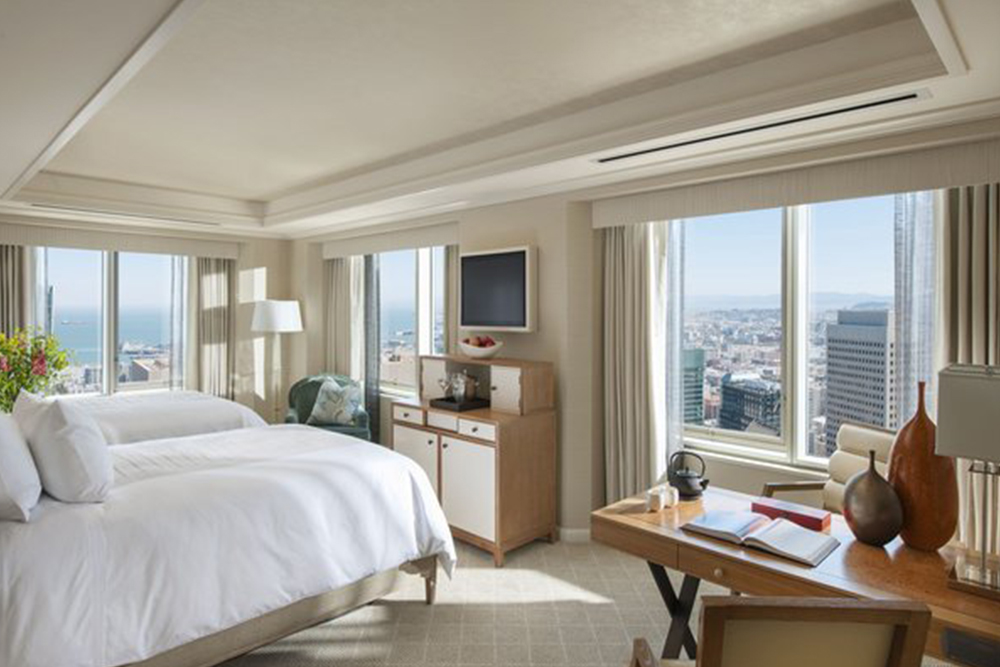 Idea #5: Choose dual-purpose storage pieces
A modernized version of a classic secretary desk is positioned under the television at Loews Regency San Francisco. The smaller doors on top can hide items that tend to clutter the top of bureaus (such as jewelry boxes, clutches, etc.), while the larger doors disguise storage shelves that can be used for clothes and linens.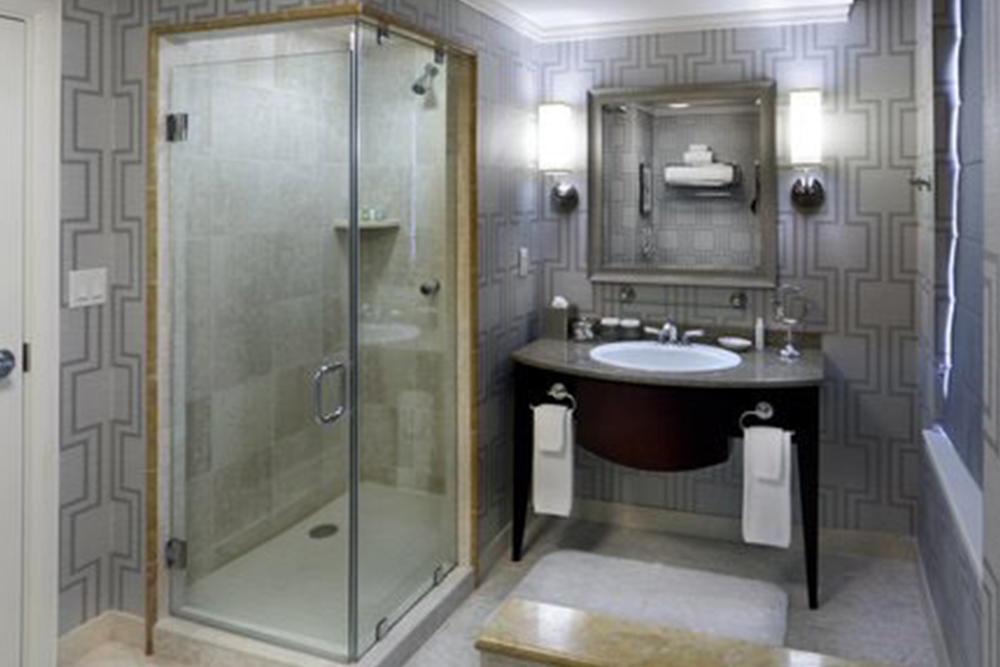 Idea #6: Mount towel bars on your vanity
Hand towels stay within reach when placed on towel holders that are mounted to the vanity, like the one shown here from the Loews Boston Hotel. This frees up counter (and wall) space, while the hardware adds a glam touch. This is a great solution for apartments for rent in New York, for example, where space is always at a premium.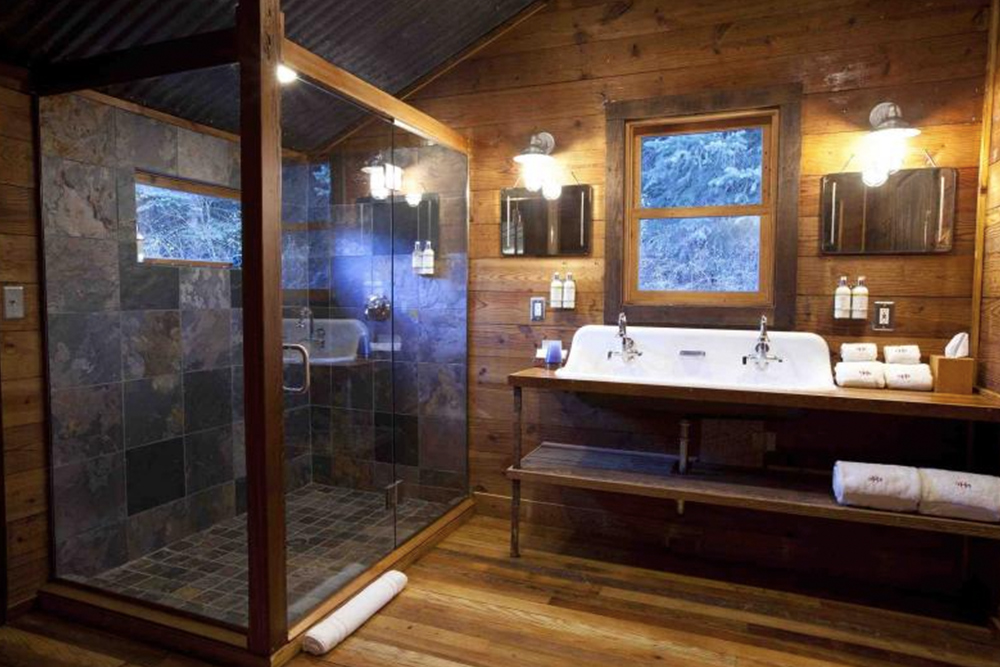 Idea #7: Swap out your soap dispensers
The bathroom at Dunton Hot Springs boasts a bevy of space-saving features: an under-the-counter shelf for towels, a combined farmhouse sink (eliminating the need for a two-sink oversized vanity), and hanging baskets for soap and lotion dispensers.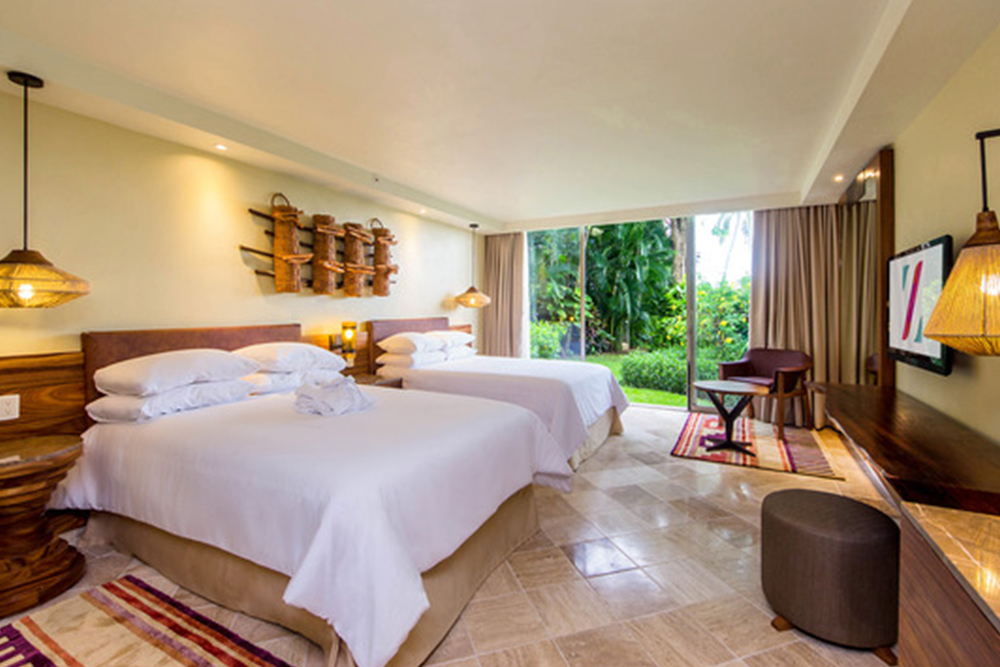 Idea #8: Free up floor space with pendant lamps
When you're trying to maximize space, every square inch matters. Pendant lamps and sconces, such as these sculptural fixtures spotted at the Hyatt Ziva Puerto Vallarta Resort, illuminate the room without having to take up room on a table.
What storage inspiration have you drawn from your hotel stays? Share your ideas in the comments below!