Whether you're headed to open houses or just cruising around town, you may begin to notice architectural details of the homes around you: round columns versus square on a front porch, stucco versus brick, and a gabled roof versus a saltbox roof. For the curious homebuyer, it opens up a slew of questions about architectural styles. Do those windows belong to a Colonial or a traditional home? How can you tell if the expansive front porch addition on your home matches the original architectural style of the rest of the house?
Knowing the basics of the most popular home styles — and being able to explain exactly what you like to your real estate agent — can be a big help when you're starting a house hunt. "When looking for a home, knowing the architectural style you prefer will help your agent choose the right houses to show you," says Amy Mizner, principal of Benoit Mizner Simon & Co. Real Estate in Wellesley, MA.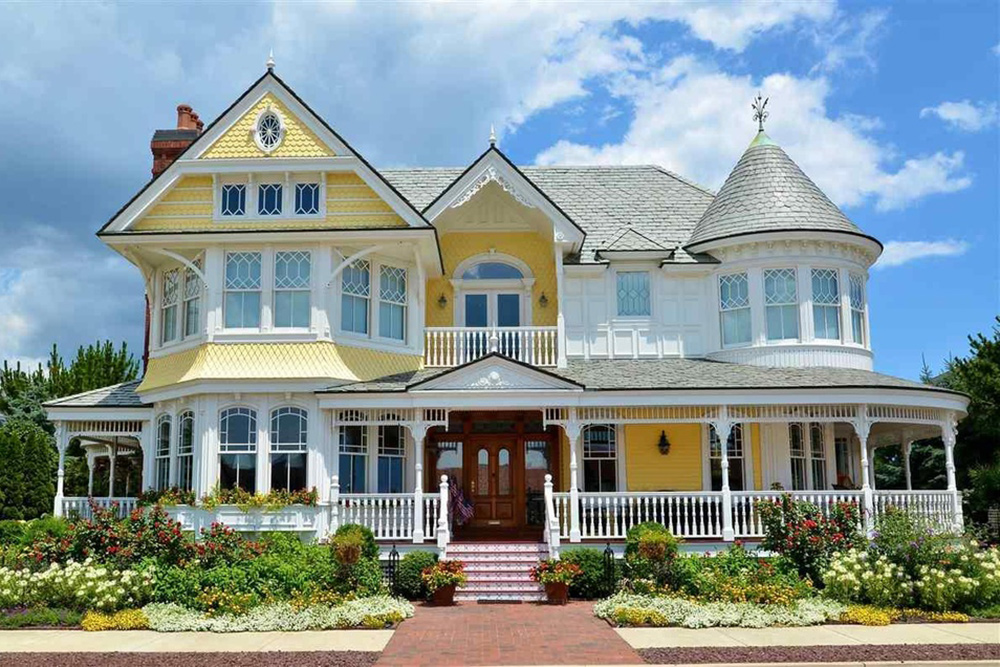 Victorian: Large wraparound porches, bay windows, and scalloped wood siding
Who hasn't dreamed of owning a fine architectural gem like this home for sale at 107 S. 20th Ave, Longport, NJ? "There are several telltale features that Victorian houses share, usually starting with a front porch with a pretty wood railing traditionally painted in vivid contrasting colors," says Holly Mack-Ward, real estate agent with Holly Mack-Ward & Co. Coldwell Banker in Philadelphia, PA. "A large double-door entry into a vestibule, bay windows, turrets, and scalloped wood siding are all common exterior features," she adds.
The interiors tend to match the facade in these detailed houses, where intricate millwork, plaster molding, and decorative fireplaces with elaborate mantels are common. "There's something about an old house with fun shapes and pointy towers that make people feel like they own their own castle," adds real estate agent Scott Fore of Berkshire Hathaway Verani in Portsmouth, NH.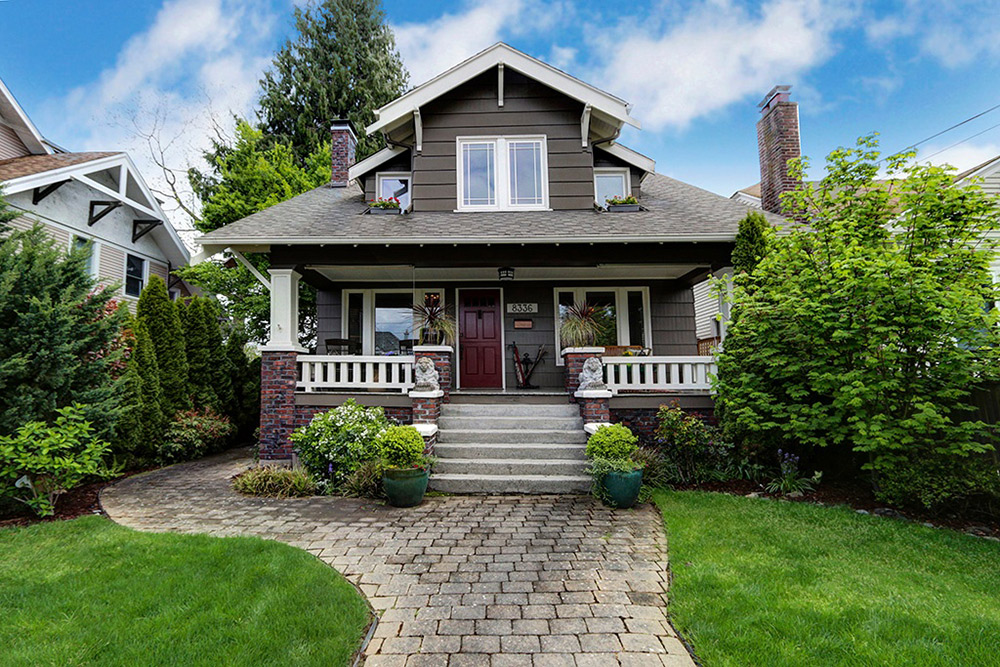 Craftsman: Open porches, gabled roofs, and jutting eaves
"Craftsman-style homes can be charming, especially if you like the idea of a simple home with a cozy porch and a stone fireplace," says Mizner. "These are great homes for first-time homebuyers or those ready to downsize." Craftsman homes like this one at 8336 32nd Ave. NW, Seattle, WA 98117, first popularized during the Arts and Crafts movement of the late 19th century, are also celebrated for the detailed woodwork and specialty built-ins (think shelving and window seats) often found inside.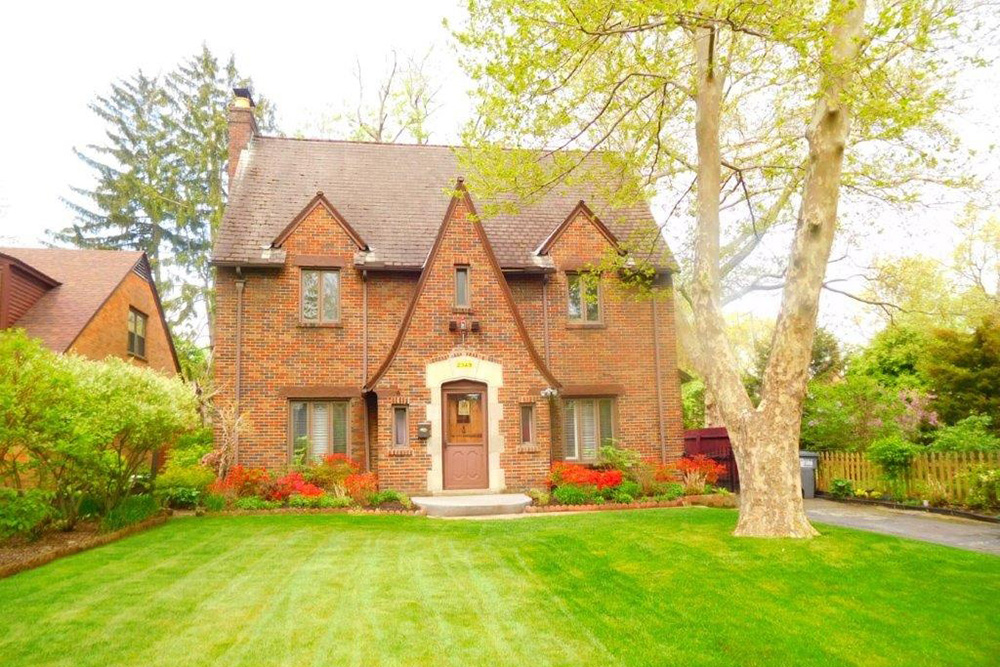 Tudor: Pitched roofs, large chimneys, ornamental framing
You might feel as though you're in a BBC miniseries in a classic Tudor like this home for sale at 2349 Middlesex Dr., Toledo, OH 43606, but lo and behold, Tudors are available (and popular) in America. Tudors typically feature pitched roofs and heavy chimneys (usually in stone or brick) that lend a medieval feeling to the architecture. This style of architecture was inspired by 16th-century English thatched-roof cottages and became popular in the 19th and 20th centuries in the U.S. Expect a mix of brick, half-timber, and stucco on the facade in natural color schemes, plus elaborate arched doorways.

Mid-Century Modern: Open floor plans, large windows
Residential architecture saw the advent of a new type of design in the mid-20th century with open, multilevel floor plans and large windows that helped bring in nature like this home for sale at 3801 Whispering Lane, Falls Church, VA 22041. Joshua Saslove with Douglas Elliman Real Estate in Aspen, CO, acknowledges how this modern style of architecture (also referred to as bungalows) brought in a new wave of design. "These homes are characterized by distinct linear lines, clean materials, and creative floor plans," says Saslove of the style, often fabricated in steel and concrete. The Mid-Century Modern style, inspired by Frank Lloyd Wright's Prairie School of architecture, also allowed families to be near each other while still moving freely through the home, popularizing open-concept floor plans that are still in demand today.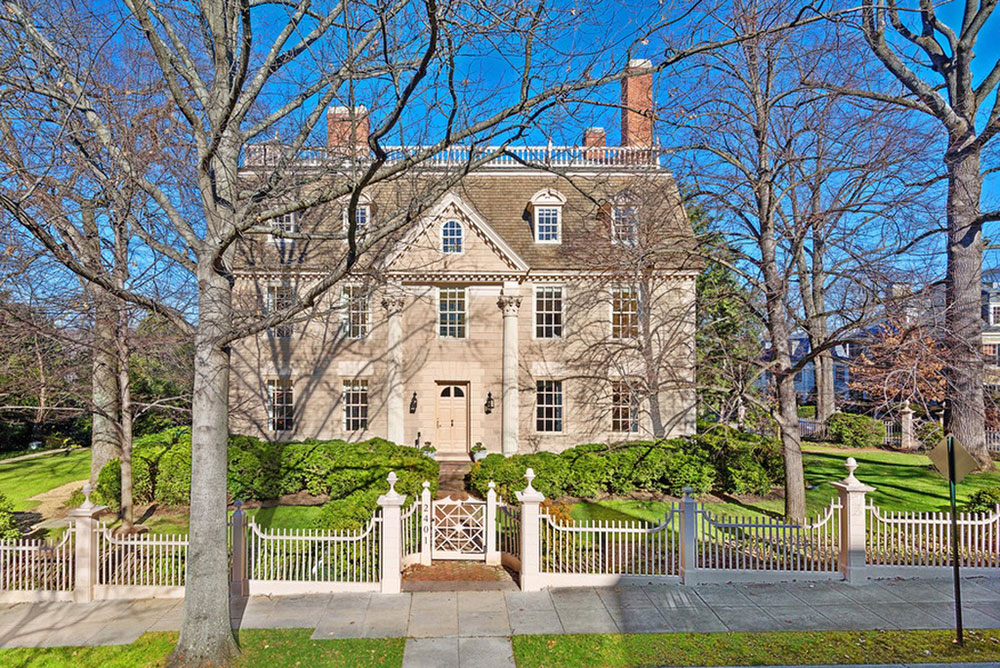 Colonial: Columns, wood siding, and symmetrical design
You might have missed this type of architecture if you snoozed through history class. The style, a mix of different styles including Georgian, Dutch, and Federal, was first popularized by America's early settlers. Today's Colonial-style architecture is marked by grand exterior columns and symmetrical windows like in this home for sale at 2401 Kalorama Rd. NW, Washington, DC 20008. "If you're looking for a true Colonial, look for a big box with formal and informal spaces," says Amy Mizner. "You can't go wrong with high ceilings; if it's too conventional, bring in an architect and take down a few walls. It's less expensive to remodel an older Colonial than to build from scratch."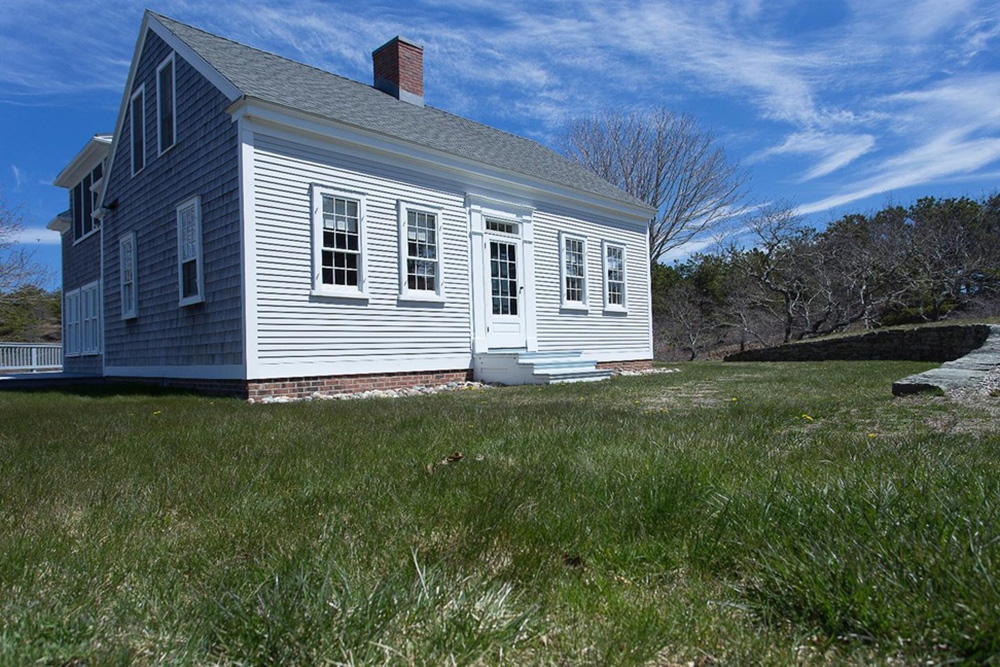 Cape Cod: Steep roofs, prominent central chimneys, and dormer windows
Cape Cod houses are just plain cute: just look at this home for sale at 76 Ryder Beach Rd., Truro, MA 02666. They're often decorated with flower boxes and neat shutters and give you a feeling of being close to the beach. This style of architecture was first used in the U.S. in the 1600s, because it reminded early Americans of the cozy English cottages they had left behind — and was sturdy enough to stand up to the area's harsh winters. Its smallish rooms with a central chimney also served a practical purpose: they were easier to heat and stayed warm longer. While most of today's Cape Cod-style homes were built to house the influx of veterans after World War II, they shared architectural similarities with those first built in New England: dormer windows, which are windows sticking out from a roof, smaller rooms, and shingled front facades.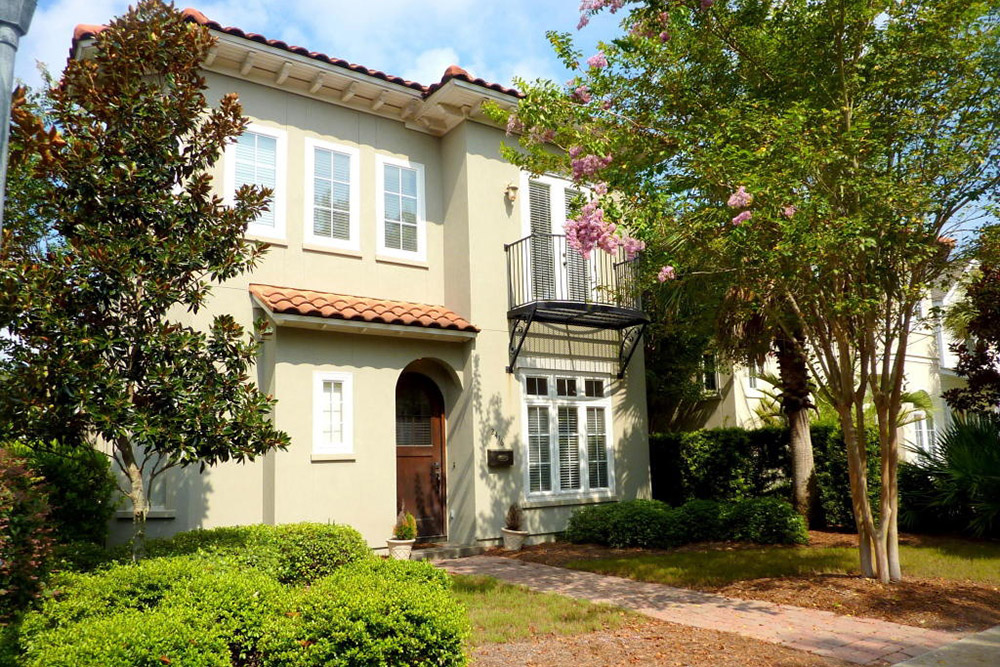 Mediterranean: Red-tile roofs, plaster, and curved doors or archways
This style of home just might make you nostalgic for your last European vacation. The architectural style's name is derived from its region of origin, and Mediterranean homes are marked by a sprawling floor plan, red-tile roofs, and a smooth plaster facade. Unsurprisingly, these homes are popular in the South (think Florida, where you'll find this home for sale at 2416 Grandiflora Blvd., Panama City Beach, FL 32408), and are often accompanied by a palm tree or two.
What's your favorite architectural style? Share your favorites in the comments below.