Get your Benz buffed up and your spray tan extra shiny, because the boys of Entourage are sliding back into LA.
The hit HBO series about megastar Vinnie Chase and his team of hangers-on is heading to the big screen on June 5, which means we'll all get a chance to check out the next chapter for Vinnie, E, Drama, Turtle, and even the infamous Ari Gold.
But since you can't live the Hollywood lifestyle without a true mansion to call your own, we found some tried-and-true luxury pads that would be the perfect fit for any entourage.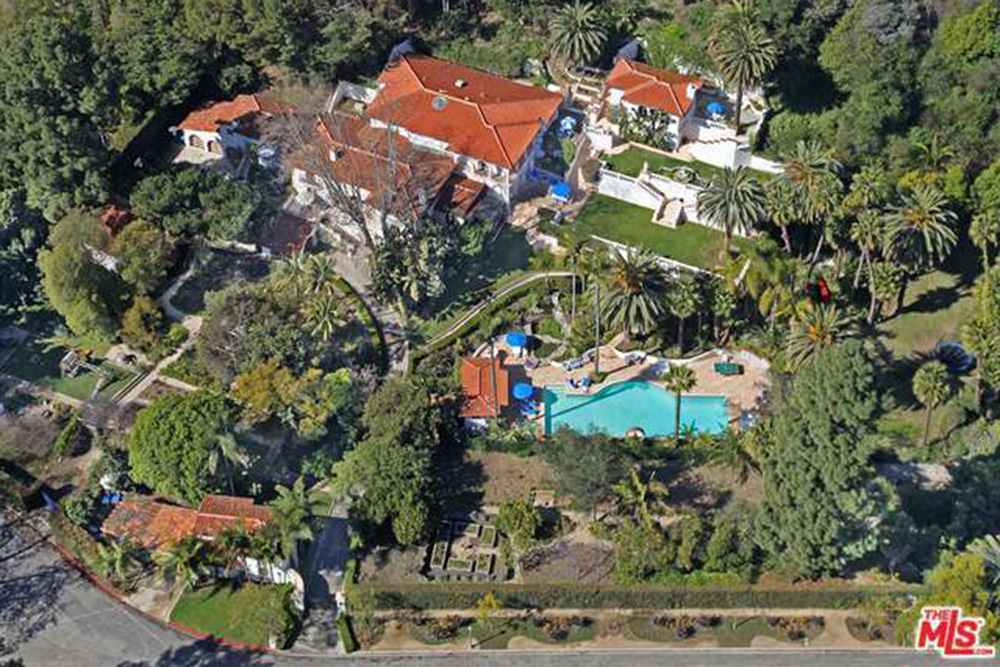 1. $28.5 million in Santa Monica, CA (click here for more photos)
You may remember this Santa Monica mansion from its appearance in the blockbuster '80s flick Beverly Hills Cop. With a whopping 12 bedrooms and 12½ baths, the 3.3-acre compound (which is actually in Santa Monica Canyon, nowhere near the infamous Hills of Beverly) is big enough to hold the Entourage crew and their egos.
Tucked behind gates, Villa Ruchello is a resort-style home (read: every day is a vacation when you live here) featuring a huge swimming pool, patios, cabanas, and magnificent gardens studded with mature trees. Built in 1932, the Mediterranean-style main building has eight bedrooms. The remaining four beds are divided between a two-bed guesthouse and a two-bed gatehouse — plenty of room to stash your own entourage.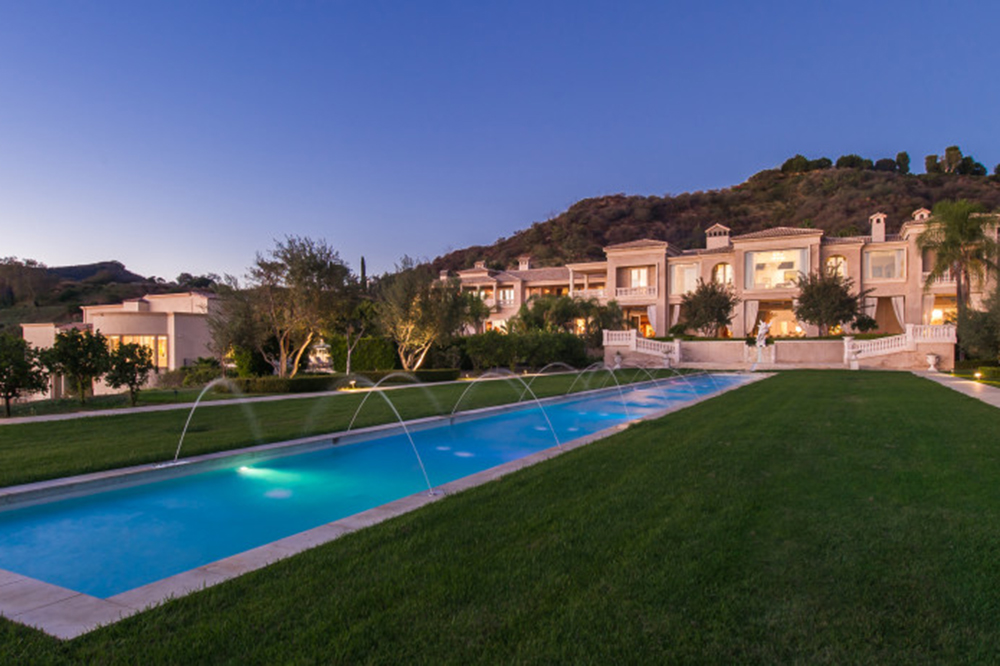 2. $195 million in Beverly Hills, CA (click here for more photos)
It would take the bank account of a true Hollywood superstar to finance this behemoth of a home. Palazzo di Amore is a 25-acre spread in the most desirable area of Beverly Hills. Complete with a guardhouse, private driver's quarters, guesthouse, state-of-the-art theater, bowling alley, and wine-producing vineyard, this is the type of Tinseltown compound Ari Gold would be thrilled to get his paws on.
Oh, and there's even a rotating dance floor, in case he feels like dancing it out once in a while. (Kidding. We know Ari only hugs it out.)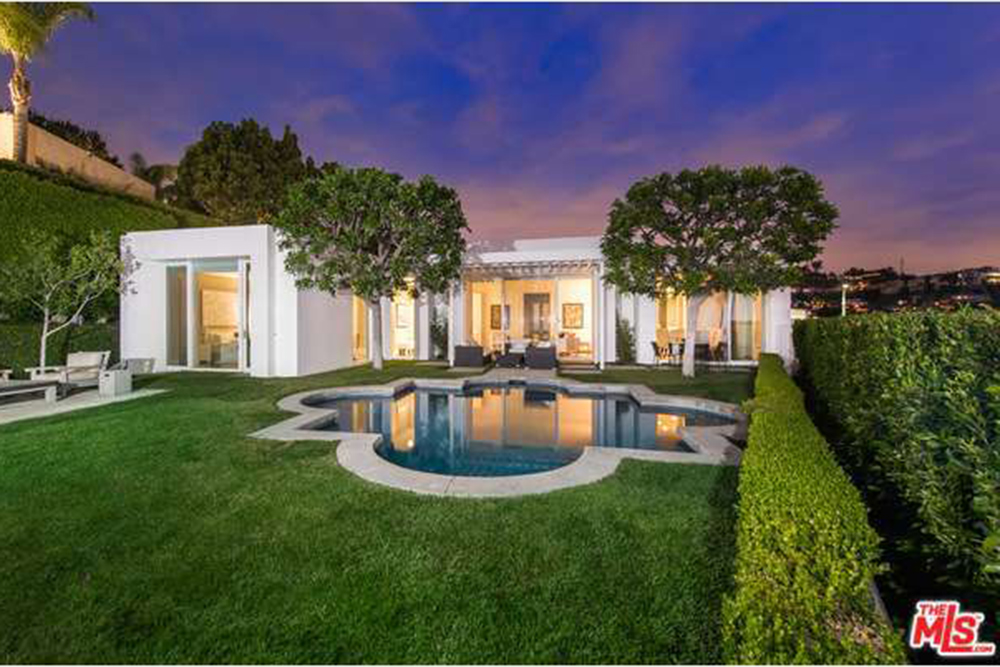 3. $12.5 million in Los Angeles, CA (click here for more photos)
Before her husband, Nick Offerman, snagged the majority of headlines, actress Megan Mullally was the primary breadwinner of the family. The comedic couple once called this three-bed, four-bath spread on the highly-coveted "Bird Streets" in the Hollywood Hills their home. Built in 1963, the 9,000-square-foot home, which was featured in Elle Décor, is a contemporary masterpiece with a two-story cascading water feature, dual infinity edge pools, a screening room, and five-car garage. But it's the top-of-the-line view of Los Angeles that might have you willing to plunk down the $12.5 million asking price.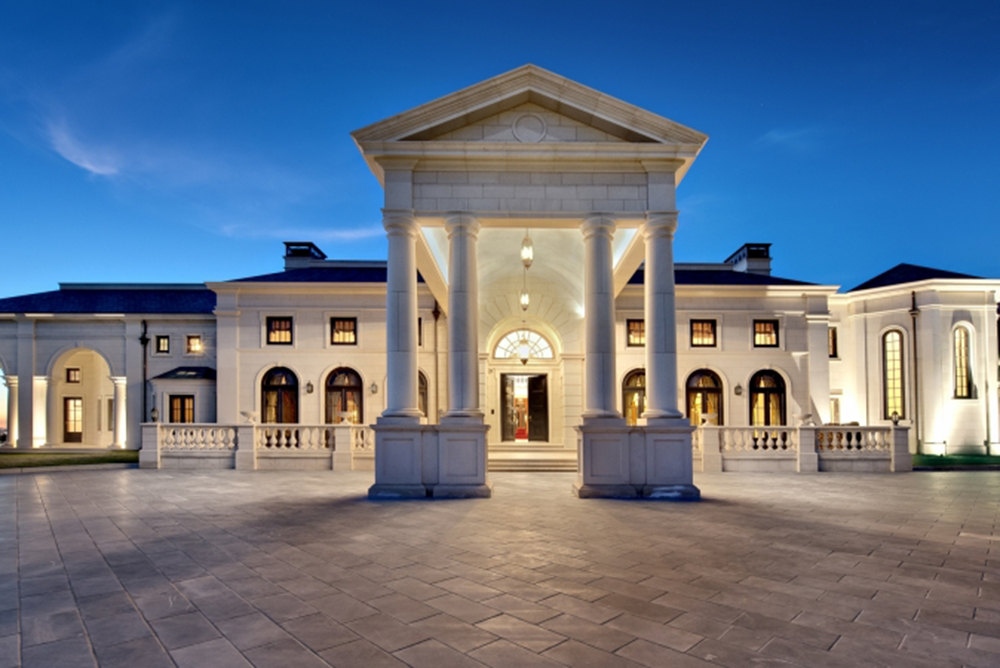 4. $48.8 million in Bradbury, CA (click here for more photos)
The Bradbury Estate may be located in sunny California, but its style is straight out of Venice. With 40-foot vaulted ceilings, six large fireplaces, domes covered with hand-painted frescos, and Venetian plaster masterpieces throughout, you'll swear Michelangelo was the architect on this project. The 47,000-square-foot home is so ritzy, its large, 3-D theater, 2,000-bottle wine cellar, and oak-paneled elevator don't seem like much when you consider that just one of the marble fireplaces is estimated to be worth more than $1 million.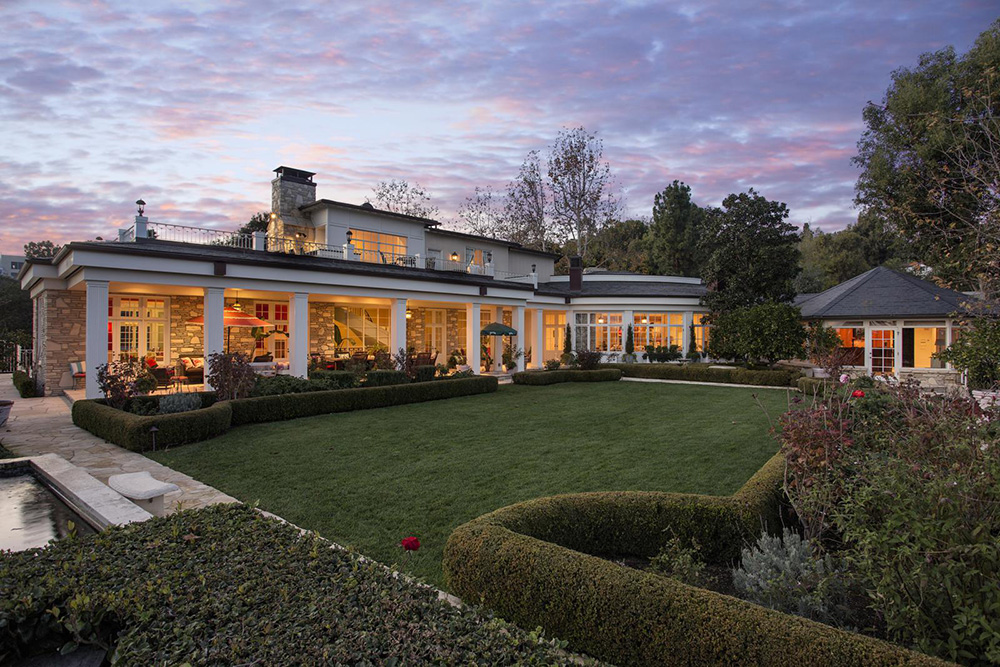 5. $35 million in Los Angeles, CA (click here for more photos)
You don't have to be a Fresh Prince to drop anchor in Bel Air, so The Bellagio House might just be the quaint little 20,000-square-foot cottage that's fit for you and your entourage. The 11-bed, 14-bath home helps any star on the rise make an entrance, thanks to the two-story entrance hall where a floating staircase greets guests.
But any celeb-savvy person knows this house has all the makings of a true Hollywood mogul's spread: a screening room, gym, wine cellar, gift-wrapping room, floral-arranging room, beauty salon, two offices, catering kitchen, staff quarters, and seven-car garage are all included in this palatial pad.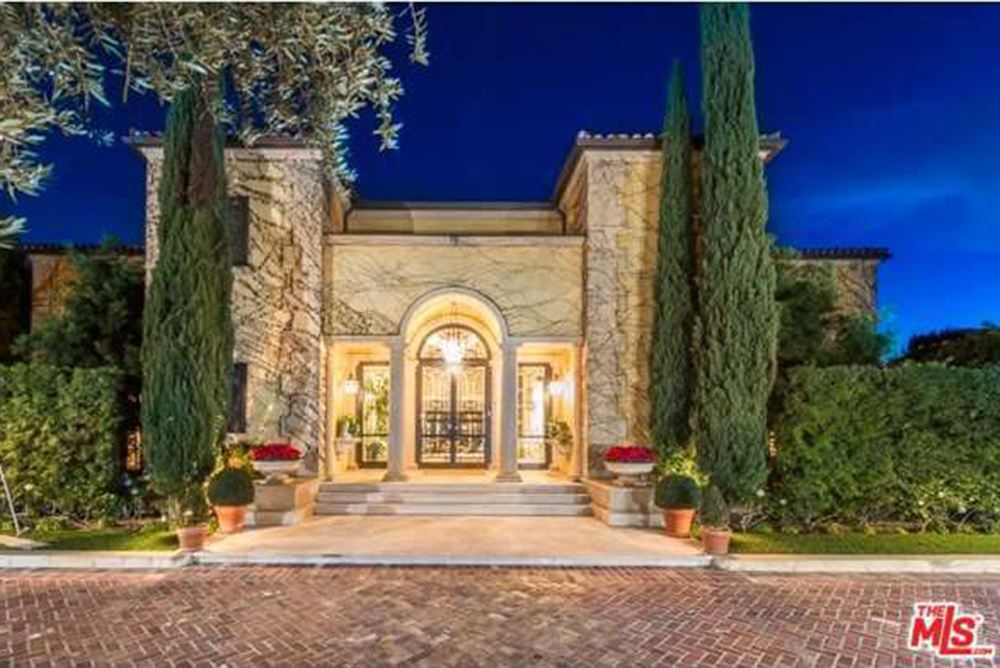 6. $42.5 million in Beverly Hills, CA (click here for more photos)
Slide on your Guess jeans, because the company's owner, Armand Marciano, is saying arrivederci to his Beverly Crest mansion. The Mediterranean-style compound, which has 10 bedrooms, 10 full baths, and 12 half baths, is spread out over 20,000 square feet overlooking the glorious Benedict Canyon. Take a dip in the mosaic-tiled pool, or work on your serve at the "hidden" tennis court. (No self-respecting Hollywood star has a tennis court that isn't hidden, right? So gauche.)
Anyway, while it may look like Marciano's decadent manse was taken straight from the exotic Mediterranean coast, it was actually built right here in the USA in 2001.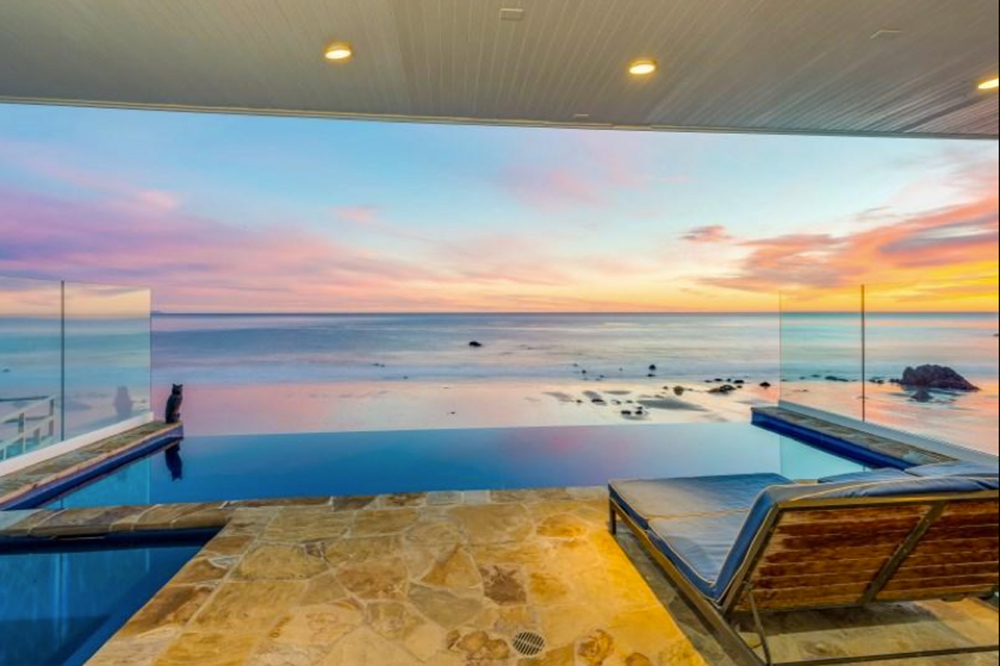 7. $25 million in Malibu, CA (click here for more photos)
It wouldn't be Tinseltown without a trip to the 'Bu. Malibu is the state's most highly coveted beachside community, where Hollywood heavyweights catch some rays whilst making million-dollar deals. This six-bed, seven-bath home, built in 2003, features a family room that opens to an infinity pool and spa that seemingly cascade into the ocean, just one level above the sand.
However, the best quality of this 6,000-square-foot beauty has to be the spectacular coastline views from almost every room in the house — most certainly worthy of a Hollywood ending.