Seeking a place to unwind after a long day of crisis intervention? Need a hideout for a hookup laced with presidential intrigue? Or just looking for the perfect home from which to take in all the action? Look no further.
To celebrate the return of one of must-see TV's favorite leading ladies (Season 5 of Scandal premieres September 24!), we found an array of luxury apartments for rent in Washington, DC that even Olivia Pope herself wouldn't be able to question.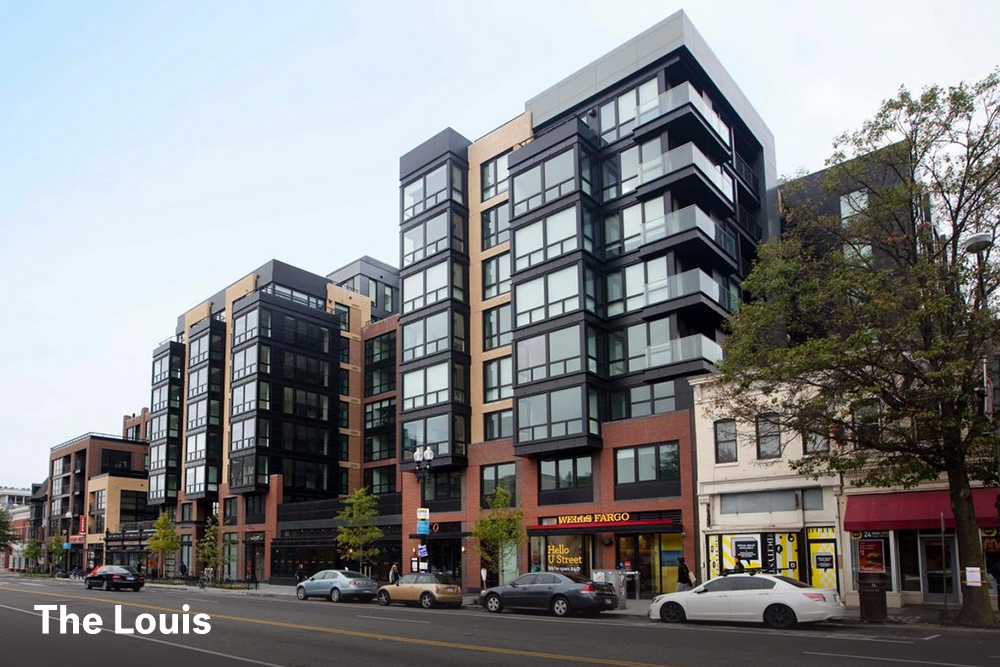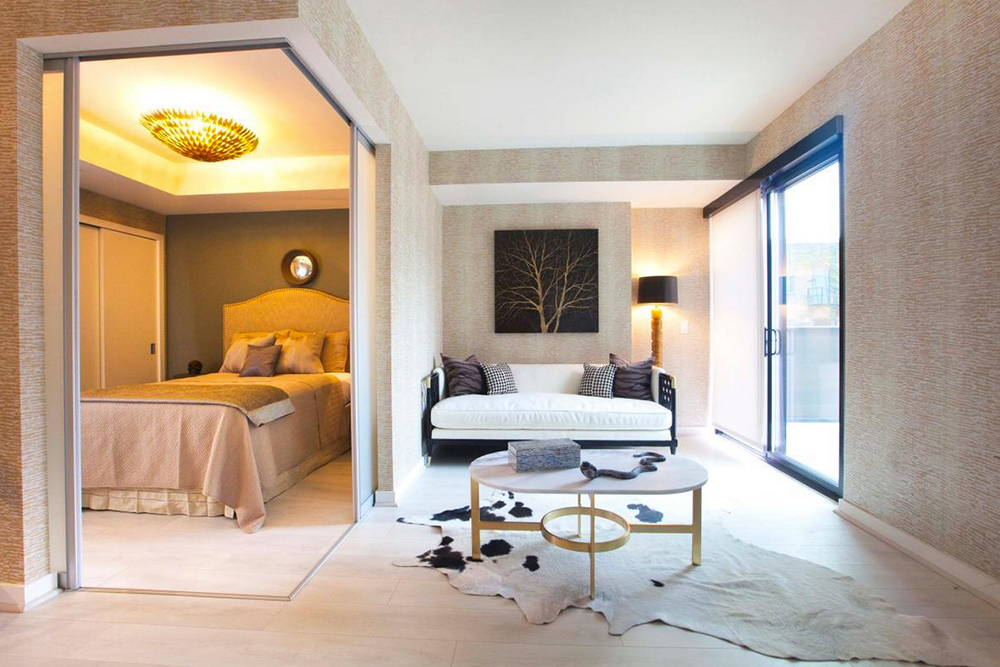 The center of the action: The Louis Apartments, 1920 14th St. NW, Washington, DC 20009
If the pulsing beat of the city's nightlife is your escape from the daytime wonkiness of Washington, then the swanky new Louis Apartments building in the heart of the U Street Corridor is right up your alley. Though modern, with state-of-the-art amenities, apartments here can still feel cozy enough to curl up with a glass of wine or grab a disco nap before hitting the action right at your doorstep.
A sleek lobby is a discreet welcome for your guests, and a building workspace with computer stations offers privacy and quiet. Another bonus? The rooftop lap pool for cooling off and escaping the concrete jungle for a while.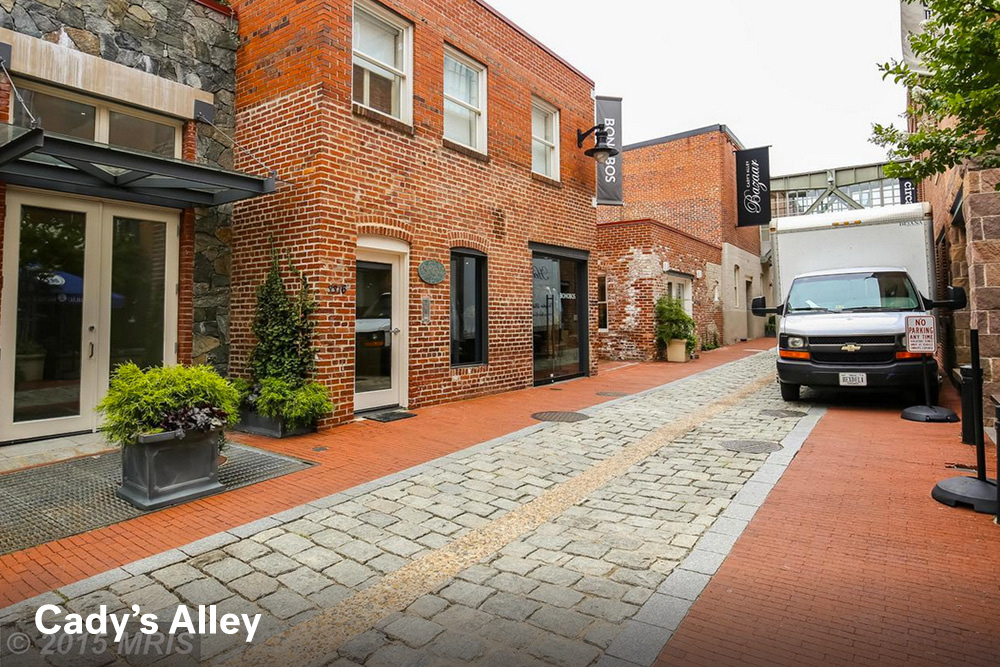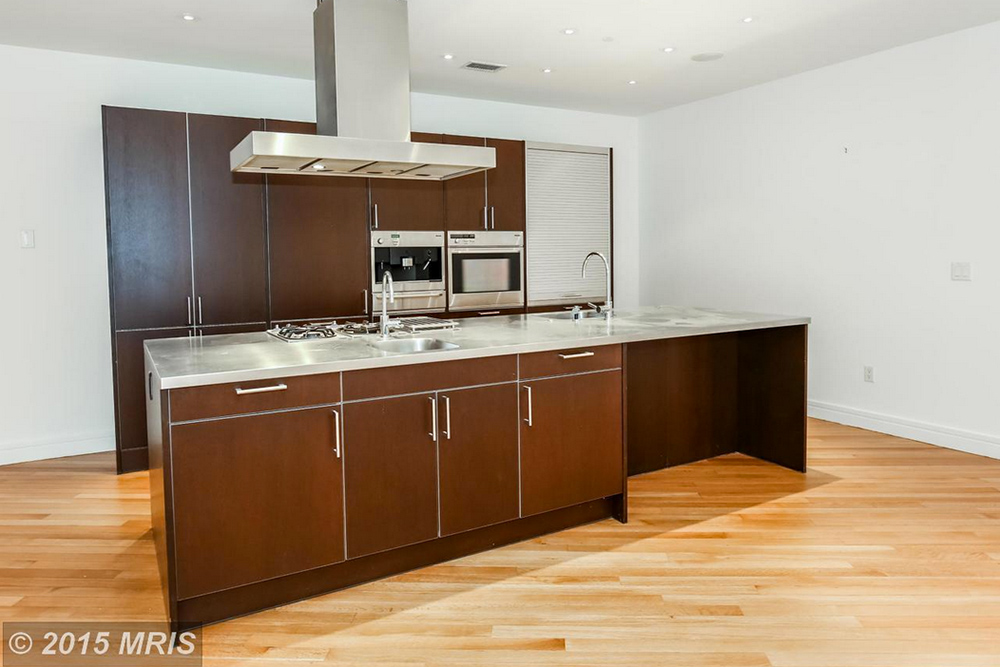 Following tradition in Georgetown: Cady's Alley, 3316 Cady's Alley NW, Washington, DC 20007
The charming brick row houses of Georgetown are some of Washington's most recognized calling cards. Stately, iconic, and oh-so proper, the neighborhood recalls the refined social side of our nation's capital. However, just a few blocks up from the Georgetown waterfront, this gem of a hideaway on Cady's Alley is the ideal blend of tradition and posh penthouse.
Situated steps from shopping (Intermix! Dean & DeLuca!) and dining (Kafe Leopold! Pizzeria Paradiso!), this three-bedroom gem is brick façade on the outside, contemporary cool on the inside. Just like Olivia Pope.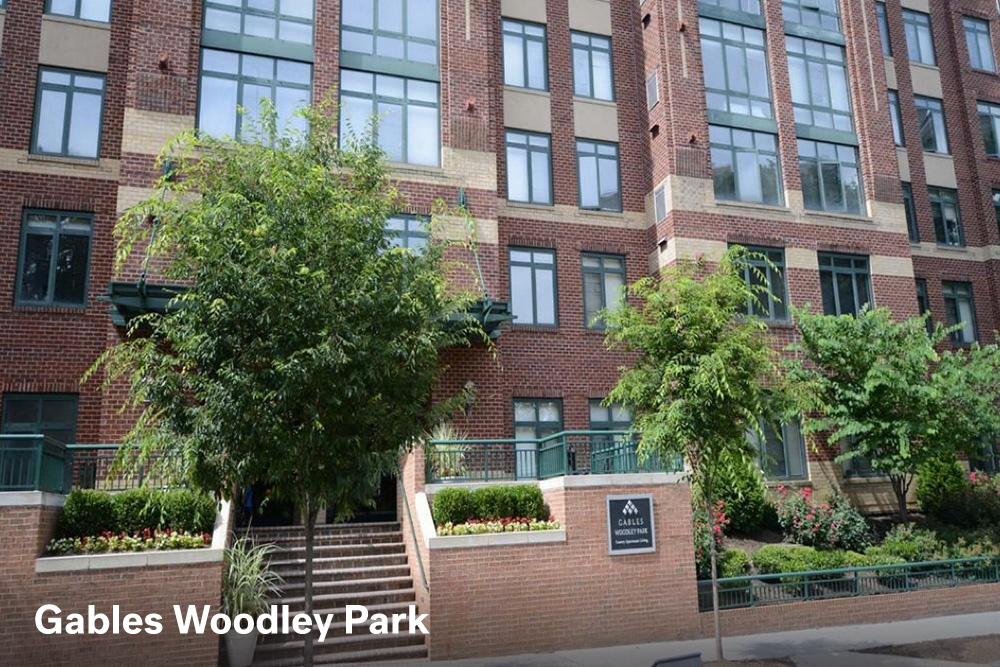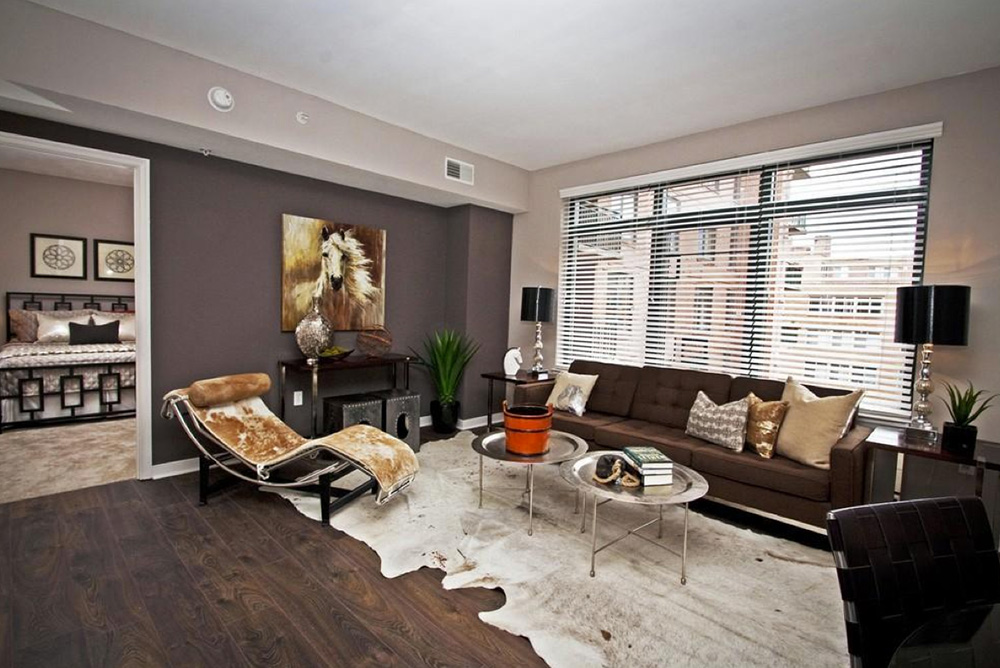 Woodley Park wonderful: Gables Woodley Park, 2701 Calvert St. NW, Washington, DC 20008
An apartment in the landmark Gables Woodley Park building has all the space in the world to hold your white wardrobe. The newly renovated spaces boast gorgeous plank flooring, oversized windows, designer kitchens, and views of one of the District's leafier neighborhoods — it's just a quick walk to the National Zoo and Rock Creek Park.
Here, you're already a leg up on the muted greige-and-neutral color palette favored by Ms. Pope: Each apartment comes with a Garrett Gray–painted accent wall in the living room. Twenty-four-hour concierge service and complimentary breakfast seven days a week are included; how can you turn it down?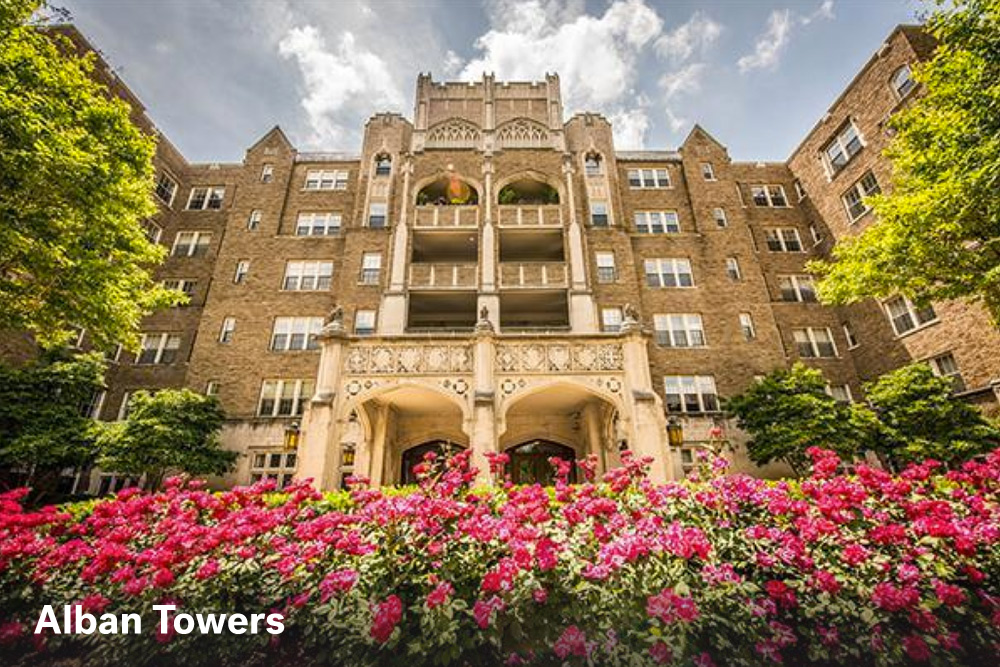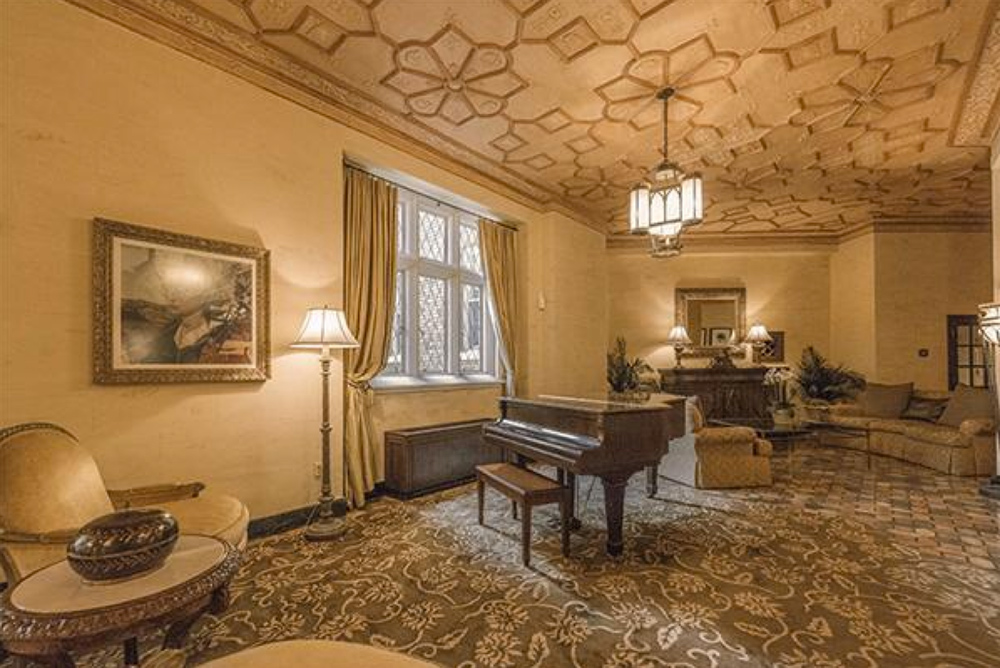 Time-honored building with cathedral views: Alban Towers, 3700 Massachusetts Ave. NW, Washington, DC 20016
The stately manor homes and ambassadorial residences of Embassy Row are mere blocks from this historic 1929 apartment building, complete with dramatic Gothic architecture and detailed stonework. Alban Towers is just across the way from the National Cathedral — one of Washington's most iconic destinations — and the campus of National Cathedral School and St. Alban's School, two of the city's most prestigious schools, from which senators, congressmen, and government VIPs have graduated. Alban Towers is also mere blocks from the top of Georgetown, so nightlife and shopping are close by.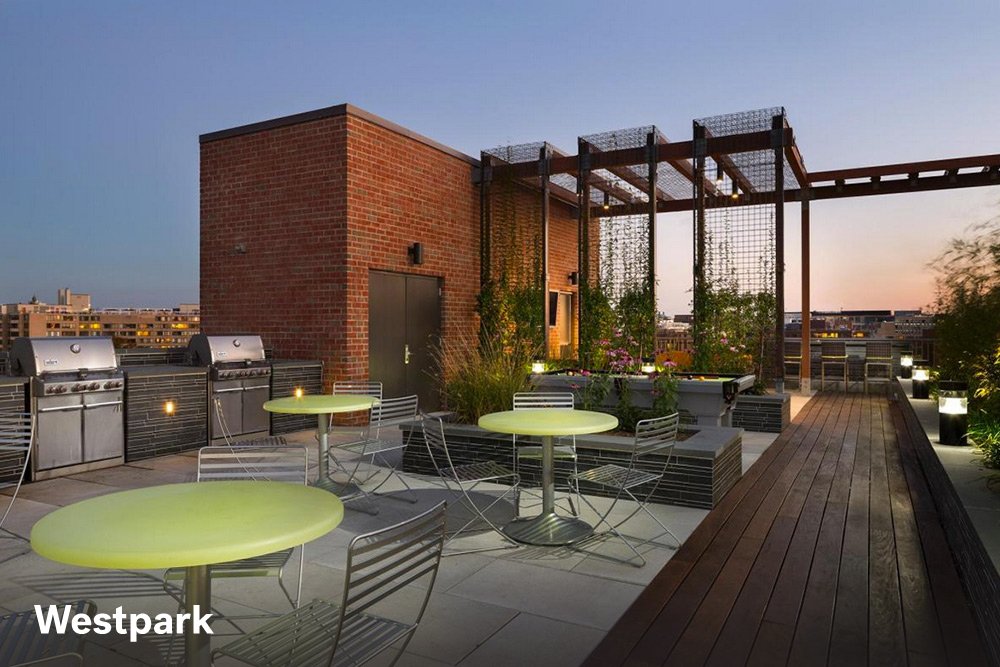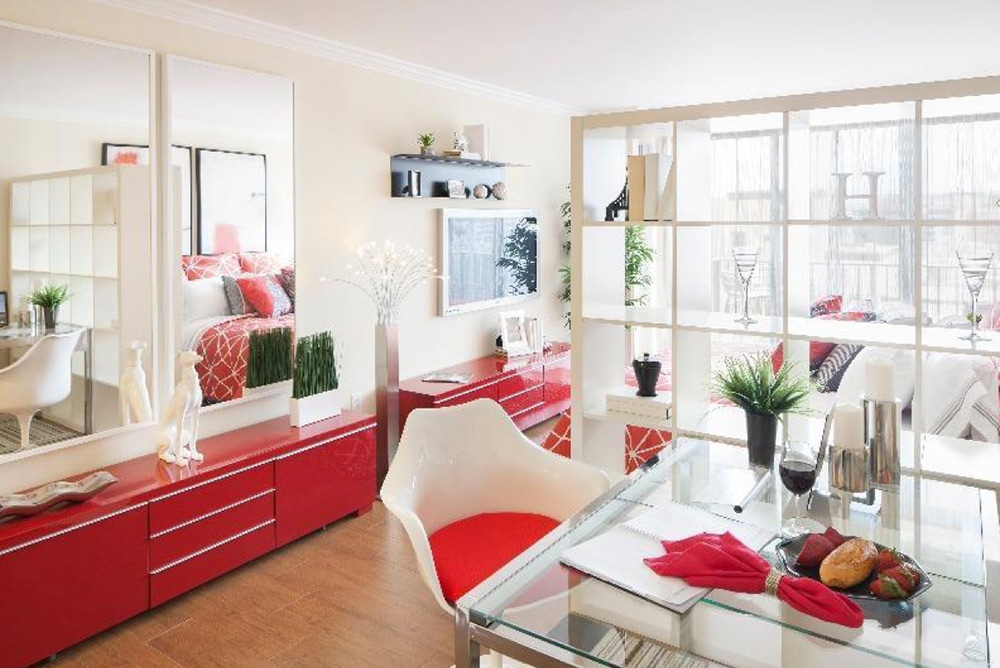 Circling all the action is this building in the heart of Dupont Circle: Westpark Apartments, 2130 P St. NW, Washington, DC 20037
History with a modern twist is what you'll find the Westpark apartment building, which has space to entertain on the rooftop deck for those times when you need a quiet corner for a deadly serious conversation. Take meetings by the rooftop pool, or just keep to yourself in your sun-drenched city abode, where the bustling action of one of Washington's most notable neighborhoods is literally just a stone's throw from your front door. Or get back to nature: A short walk brings you to the foot of Rock Creek Park for an early morning or evening jog along the winding paths with monuments in view.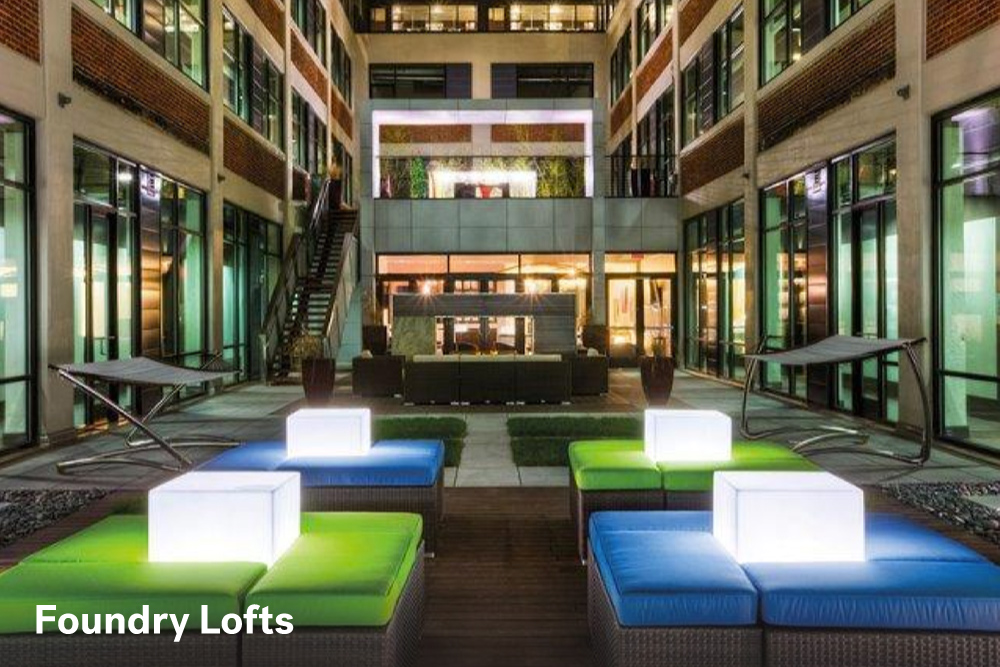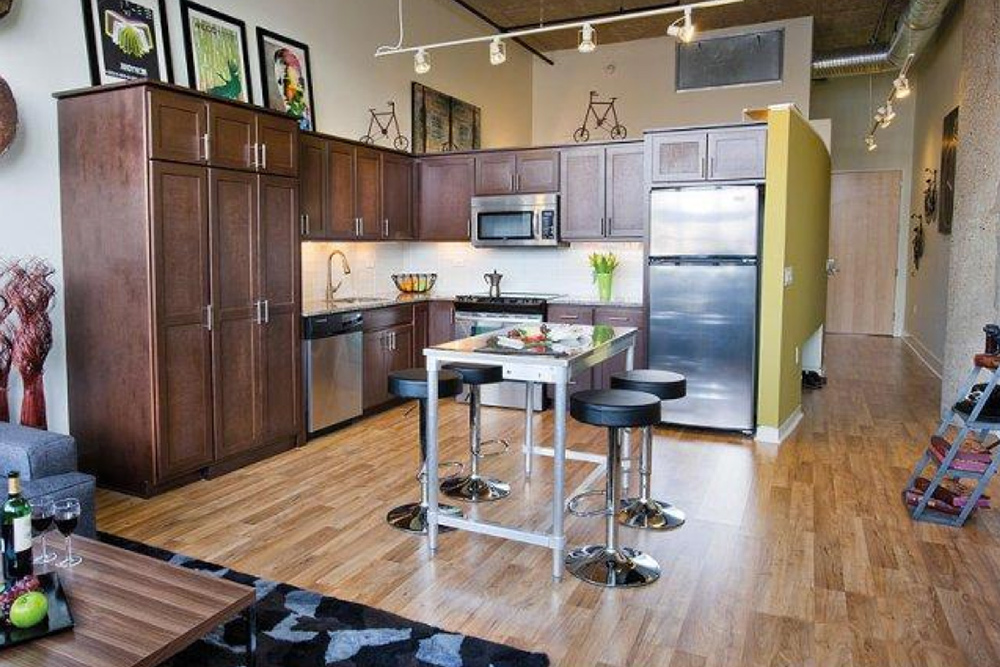 A budding residential area is the place to be: Foundry Lofts, 301 Tingey St. SE, Washington, DC 20003
A few years ago, in-the-know locals began the move toward Southeast's Navy Yard area, where a cool blend of urban originals were creating a truly unique nook of the city. Flash-forward to 2015, and lofts like these at the Foundry offer the pared-down hipness envisioned by neighborhood pioneers, only with all the creature comforts of upscale living.
Spacious patios and balconies overlook the water, and a shared courtyard offers comfortable seating with floor-to-ceiling window views of all the action inside. Blow off steam from a day spent solving the problems of Washington's power brokers with a round of pool in the game room or sweat it out on the elliptical in the on-site gym. These industrial lofts are a covetable example of the building boom going on in the city's newest enclave.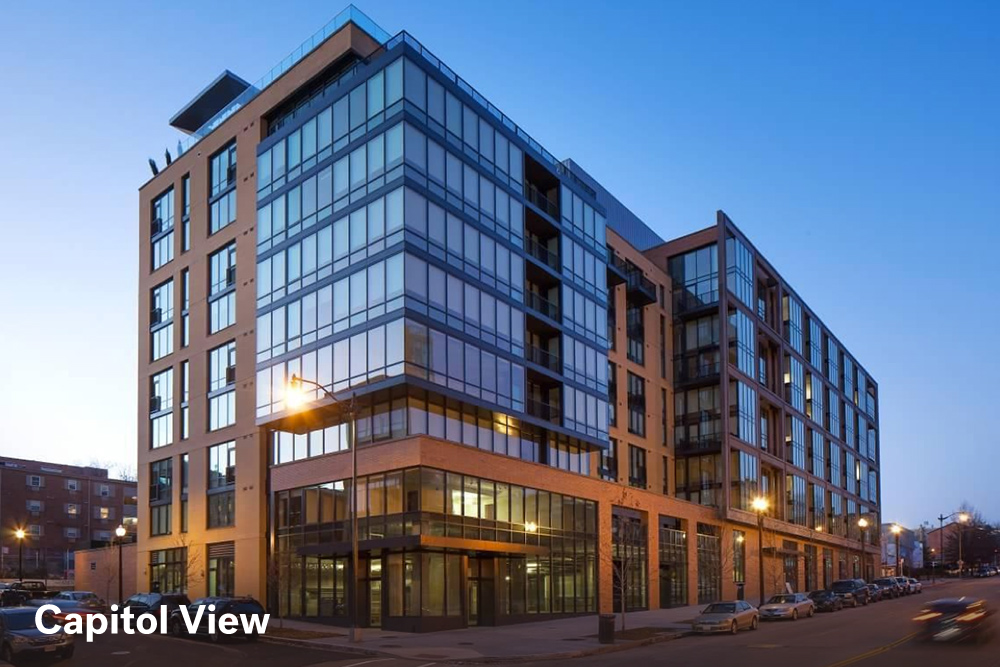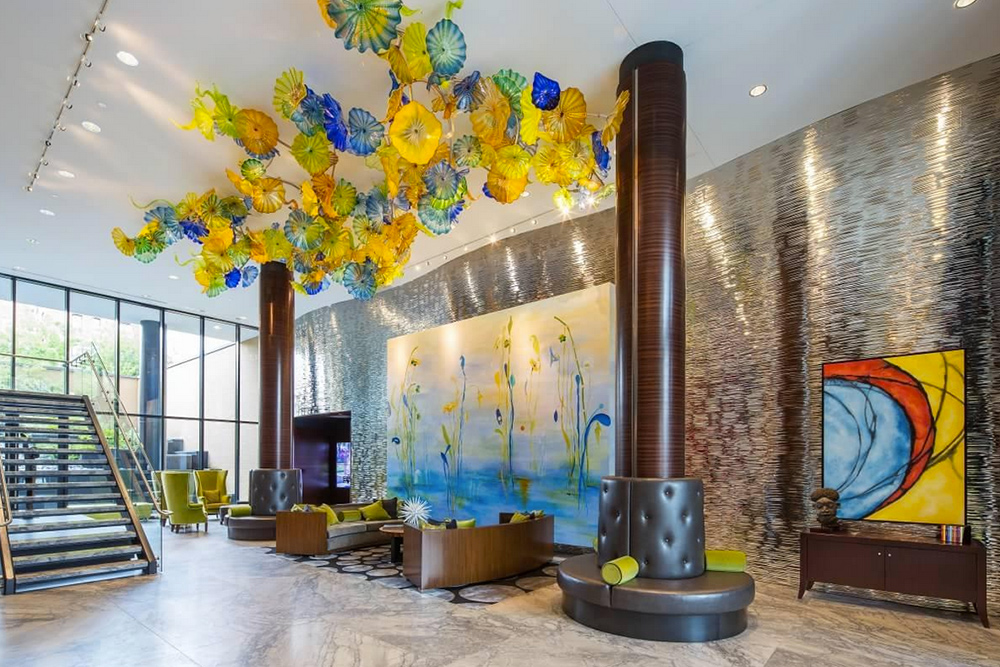 Be where the action is, with luxury at your fingertips: Capitol View, 2420 14th St. NW, Washington, DC 20009
True to its name, Capitol View has sweeping views of the city (yes, that's the dome of the Capitol building, in all of its scaffolding glory, in the distance), with an interior just as gorgeous as the exterior panorama. The lobby of this swank building boasts an original Chihuly sculpture, with beautiful handmade glass "flowers" covering the ceiling. A Zen water garden is one of the high-end amenities, as are the rooftop pool, outdoor dining area, gym, and meeting space.
Apartments have all the creature comforts — including closets for an Olivia Pope–worthy handbag collection — which make keeping a low profile easy, as well as plush. Muted, natural-hued wall colors, hardwood floors, private balconies, oversized windows, tiled backsplashes, stainless steel appliances, and modern lighting fixtures are even more reasons to call this building your perfect-fit urban home.