Ponce de León may have traveled the globe in search of a miraculous fountain, but these days, if you score the right abode, all you have to do to find your own fabulous water feature is step outside.
From a waterspout in Hillsboro Beach, FL, worthy of the Las Vegas strip to a basalt cascade in Bend, OR, these seven houses with amazing outdoor fountains have grounds that are worth exploring.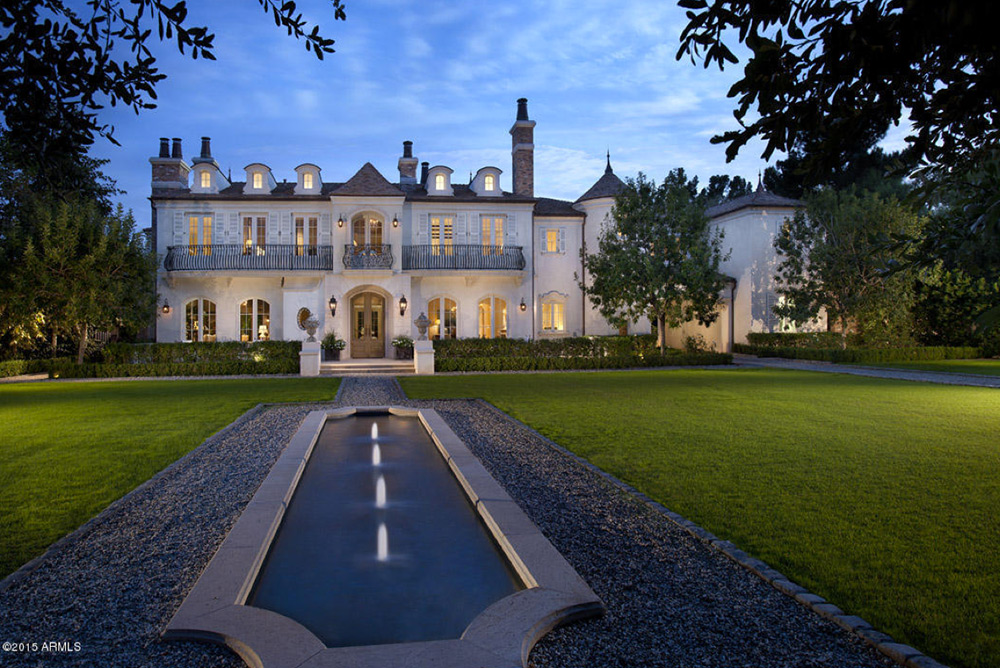 1. $7.25 million in Scottsdale, AZ (click here for more photos)
What's a French estate without a water feature? Built in 2008, this Old Europe-inspired home greets guests with a perfectly symmetrical fountain. But the French limestone patios throughout the beautiful grounds are also home to many more antique imported fountains.
After appreciating the exterior, you're sure to enjoy the interior of the 9,221-square-foot home just as much. The five-bedroom, eight-bathroom property boasts a 10-car garage, an expansive pool, a walk-through wine cellar, and authentic French finishes.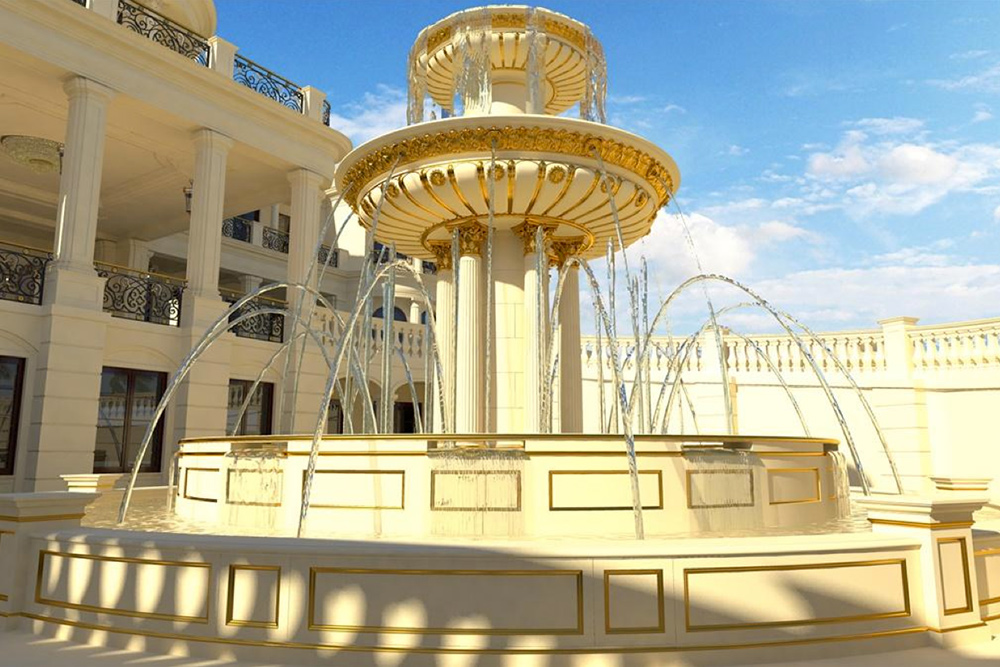 2. $139 million in Hillsboro Beach, FL (click here for more photos)
Located on Millionaire's Mile, this palatial 60,000-square-foot South Florida estate pays homage to the most legendary of chateaus — Versailles — with a circular, 26-foot, three-tier fountain, detailed with gold leaf. Because one water display is never enough, you'll also find Versailles-inspired waterfalls throughout the lavish property.
When you tire of the cascades, the home also offers seemingly endless panoramic views of the Atlantic Ocean and a 4,500-square-foot infinity-edge pool with an LED-lit double-loop slide.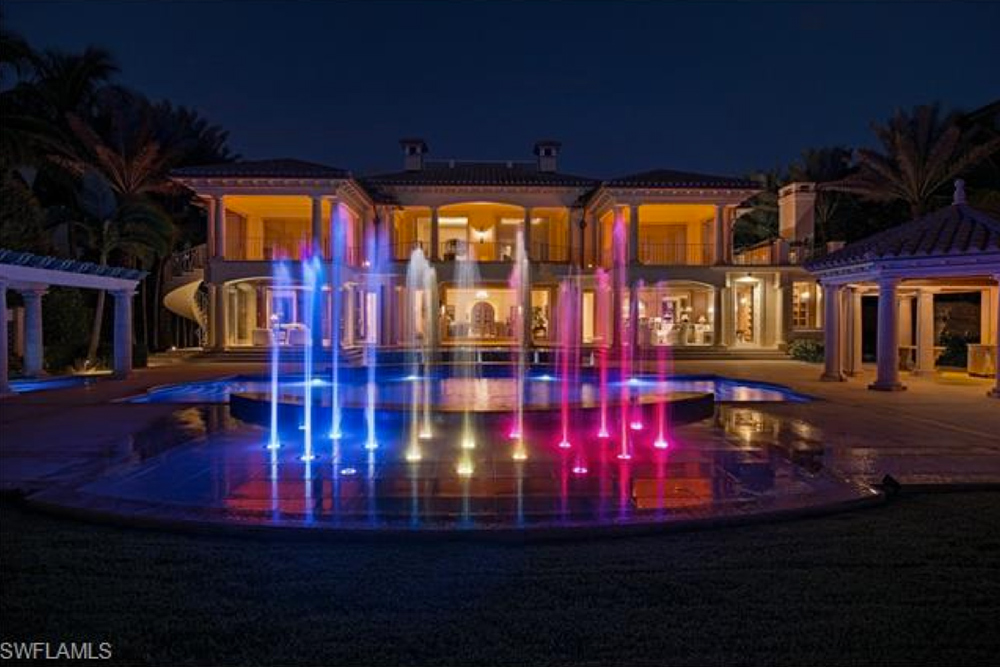 3. $58 million in Naples, FL (click here for more photos)
Inspired by Mediterranean design, this oceanfront residence puts on a show with an interactive fountain featuring colorful LED lights. Found just behind the infinity-edge pool, the multicolored water display provides a magical contrast to the natural beauty of the Gulf of Mexico.
Despite encompassing more than 20,000 square feet, including six bedrooms and eight bathrooms, this Naples estate provides an outdoor enclave that would be difficult to leave. Given the full kitchen, a cabana, a hot tub, a beachside game room, and underwater artwork, living here will leave you feeling like royalty.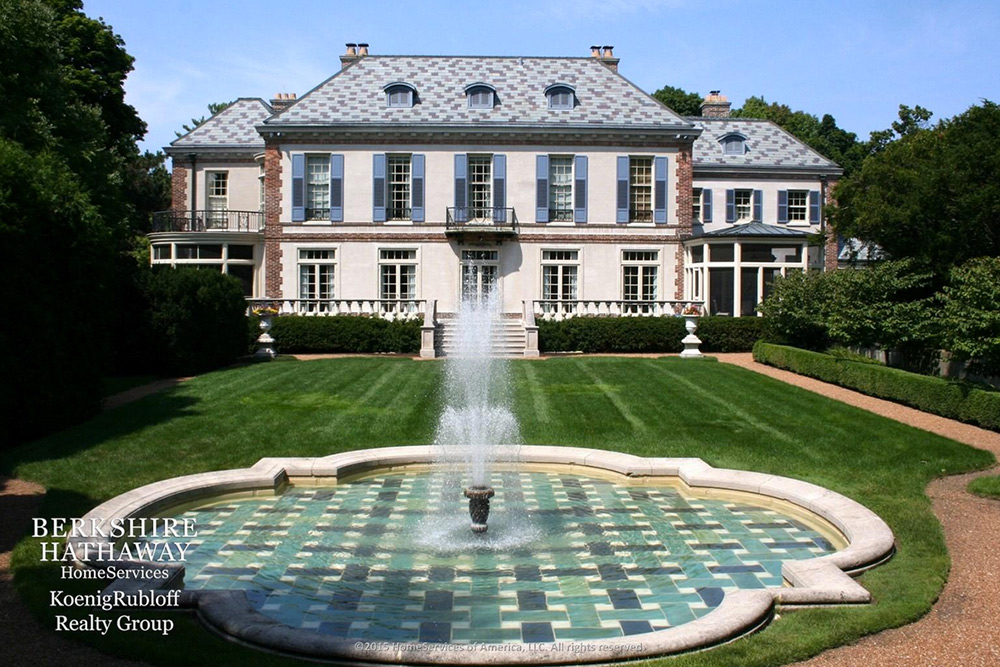 4. $4.25 million in Lake Forest, IL (click here for more photos)
Rich in history, this country estate — dubbed Bagatelle — was the former home of one of Chicago's most celebrated and historically significant architects, Edward H. Bennett.
It's only fitting for the man who designed Chicago's Buckingham Fountain to have a landmark of his own, serving as the main attraction in the estate's backyard gardens.
Sitting on 2 acres, the 9,314-square-foot French Renaissance-style residence features a coach house, swimming pool, and a 1936 art moderne studio serving as a pool cabana with kitchenette. And for the history buffs, this home has a spot on the National Register of Historic Places.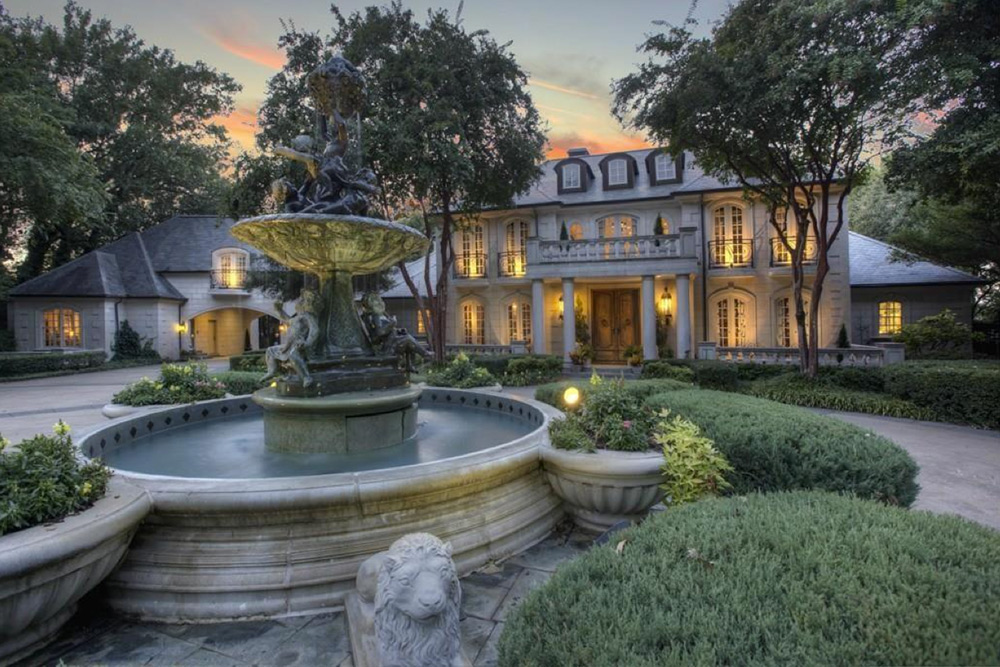 5. $5.9 million in Heath, TX (click here for more photos)
Found on the sought-after Lake Ray Hubbard, this three-story home is a French retreat in Texas. Upon your arrival to the limestone estate known as Chateau Versailles, you'll find a bronze fountain worthy of museum status.
Beyond its grand entrance — complete with lion statues, planters overflowing with blooms, and details reminiscent of the Gardens of Versailles — the 8,000-square-foot estate boasts a 200-year-old French door, 20-foot ceilings, saltwater pool, tennis courts, spa, library, and views of the Dallas skyline.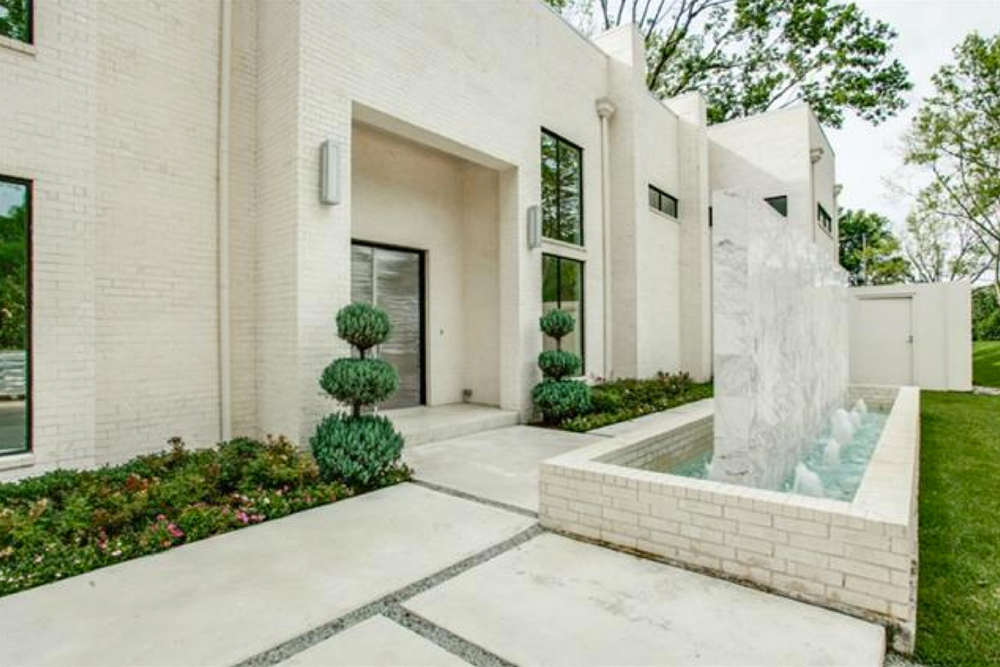 6. $2.675 million in Dallas, TX (click here for more photos)
Despite their long lineage in royal history, fountains have also found their way into modern design, as in this four-bedroom Dallas home. At the entry, guests are greeted with a rectangular fountain shooting water along a marble wall.
The glossy water sculpture sets the tone for the remainder of the 6,355-square-foot home, which features perfectly manicured gardens, soaring ceilings, hardwood floors, and an open floor plan.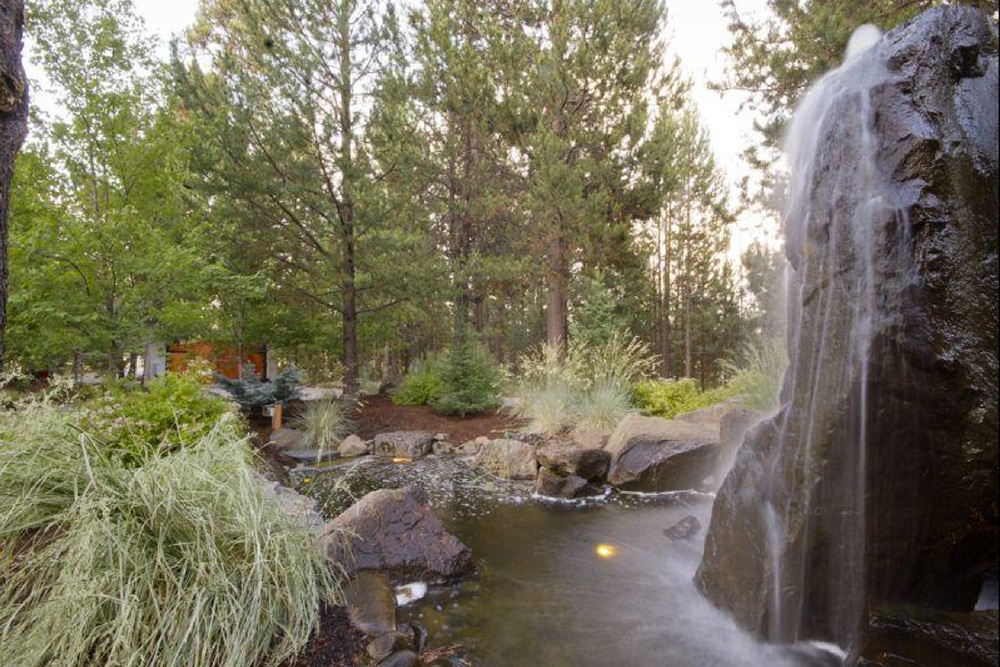 7. $3.8 million in Bend, OR (click here for more photos)
Sitting on 2.8 acres of natural tranquillity, this riverside estate is one of central Oregon's hidden gems. Don't expect to find cement fountains here. Instead, the golf course home boasts a cascading basalt waterfall, flowing perfectly with the natural surroundings.
Other showstoppers found in this 7,991-square-foot home are the indoor lap pool, a seven-car garage, a guest cabin, and a private boat deck.