When you're a college freshman, black lights, beanbag chairs, and tour posters rule. But once you've firmly crossed over into adulthood, it's probably time to save the Christmas lights for the holidays.
We're not here to judge — instead, we suggest these seven ways to upgrade your decor from just-graduated to full-on grown-up. (And while you're at it, check out the most affordable cities for new grads from Trulia's in-house economist Ralph McLaughlin.)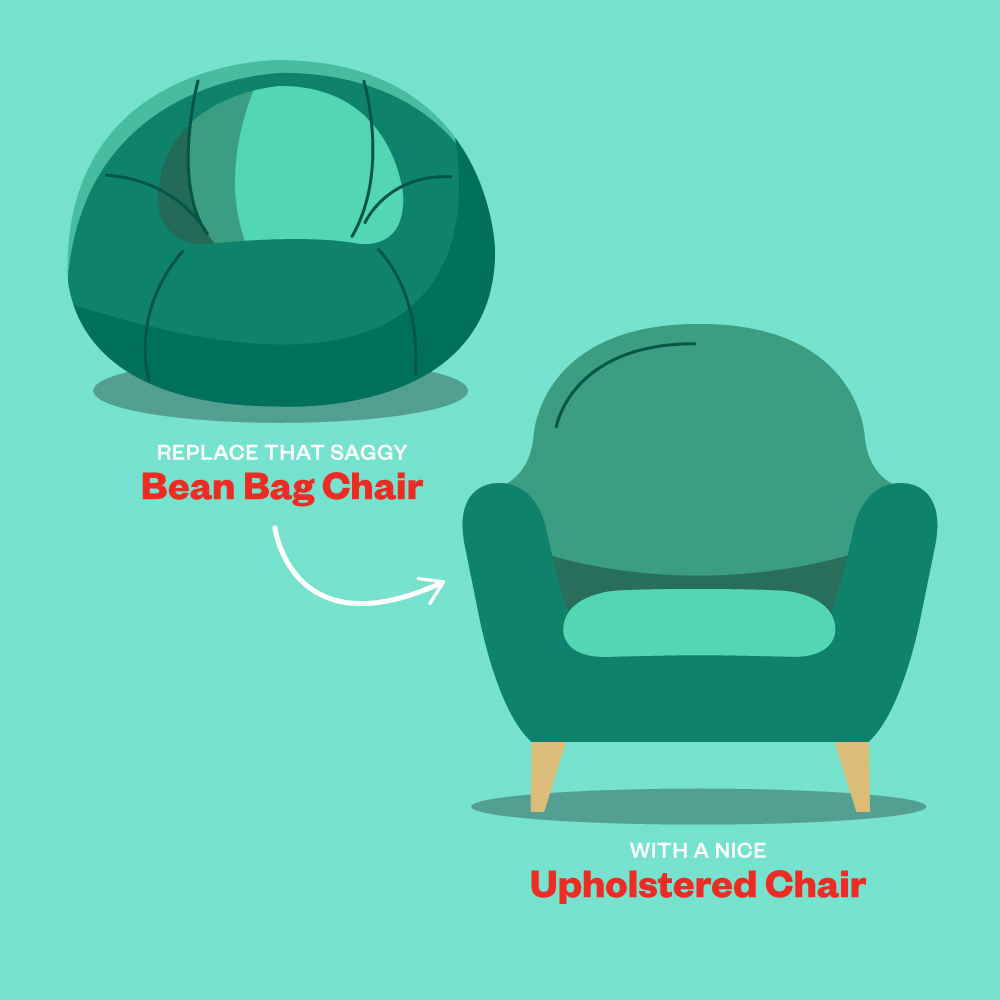 1. The beanbag chair
We get it: A beanbag chair is comfy — not to mention it's easy to move and can serve as a makeshift seat at a dinner party if needed. Visually speaking, it reeks of youth — and depending on how long you had it, actually reeks too.
About those dinner parties: they're one of the more enjoyable parts of adulthood, where everyone brings something to share and no one asks for a keg cup donation. Even if your home doesn't have a formal dining area, you can make the most of any kitchen — even the tiniest ones — with a nice upholstered accent chair. Use it in your living room as a reading chair when you're not hosting.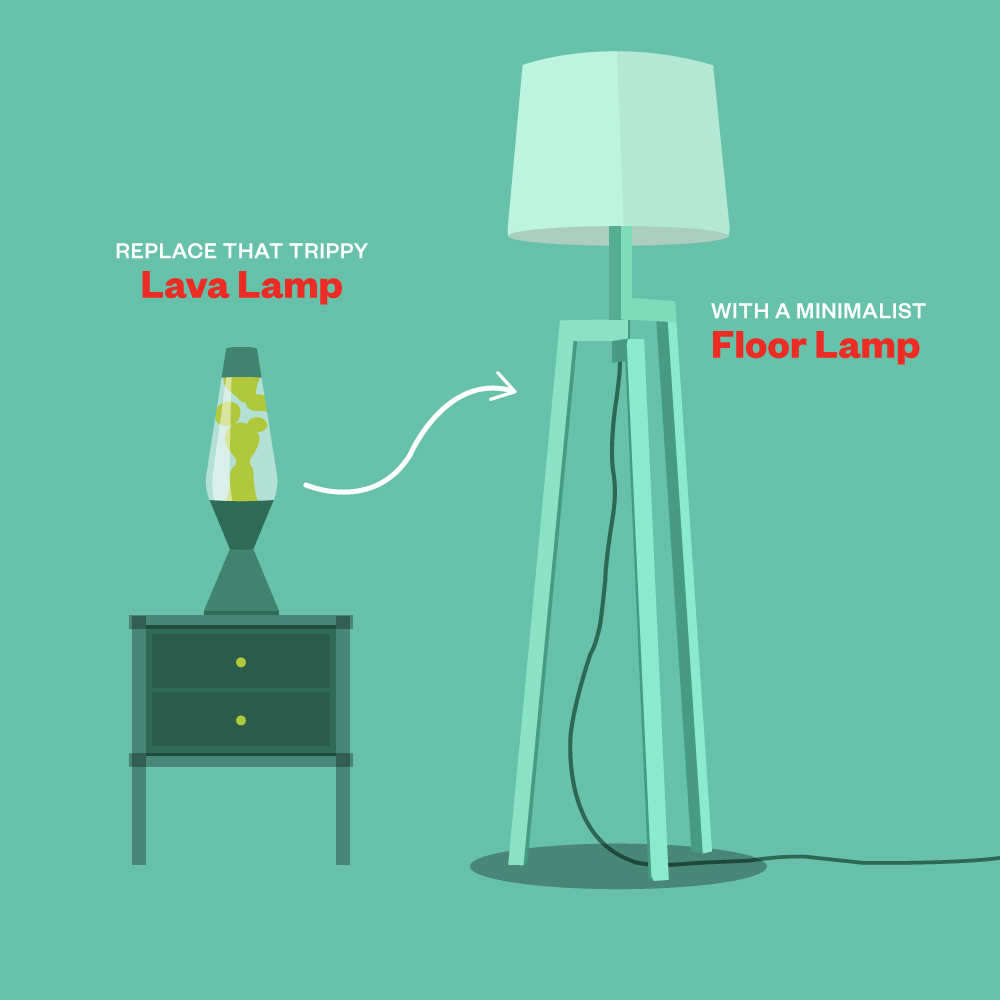 2. The lava lamp
Remind us: How did these migrate past the 1960s, again?
If you've got one on rotation, it's best to keep it in Mom and Dad's basement (or better yet, donate it to Goodwill) and light your space with the help of a sleek, metal-finish floor lamp that can be placed in a corner on its own or used alongside an easy chair (or bed) for reading.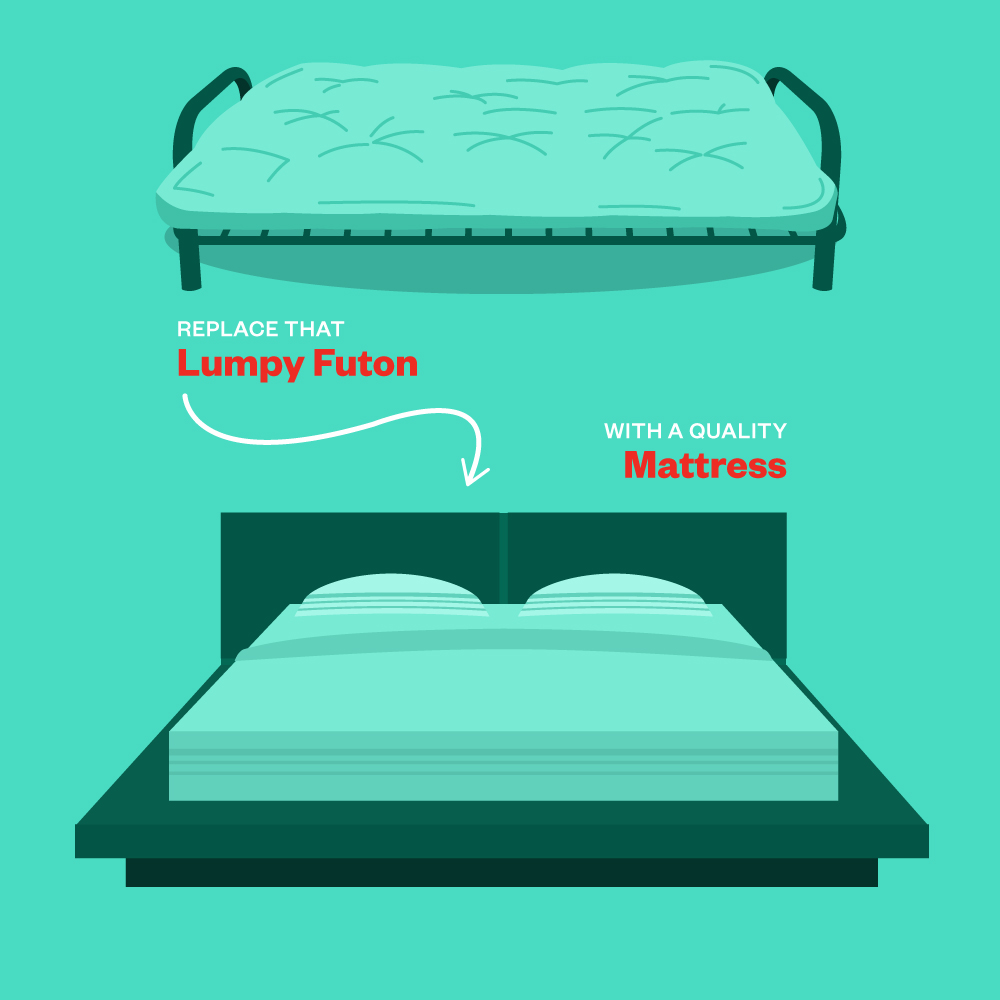 3. The futon
It's a couch. It's a bed. It belongs in a dorm room — sorry, not sorry.
Beds have come a long way since mattress stores of yore, with direct-to-consumer mattress manufacturers Tuft & Needle and Casper, both of which manufacture in the United States and offer good-night-sleep guarantees (plus excellent customer service to boot). If you're still set on making a futon happen, consider opting for a Japanese-style mattress paired with a platform frame.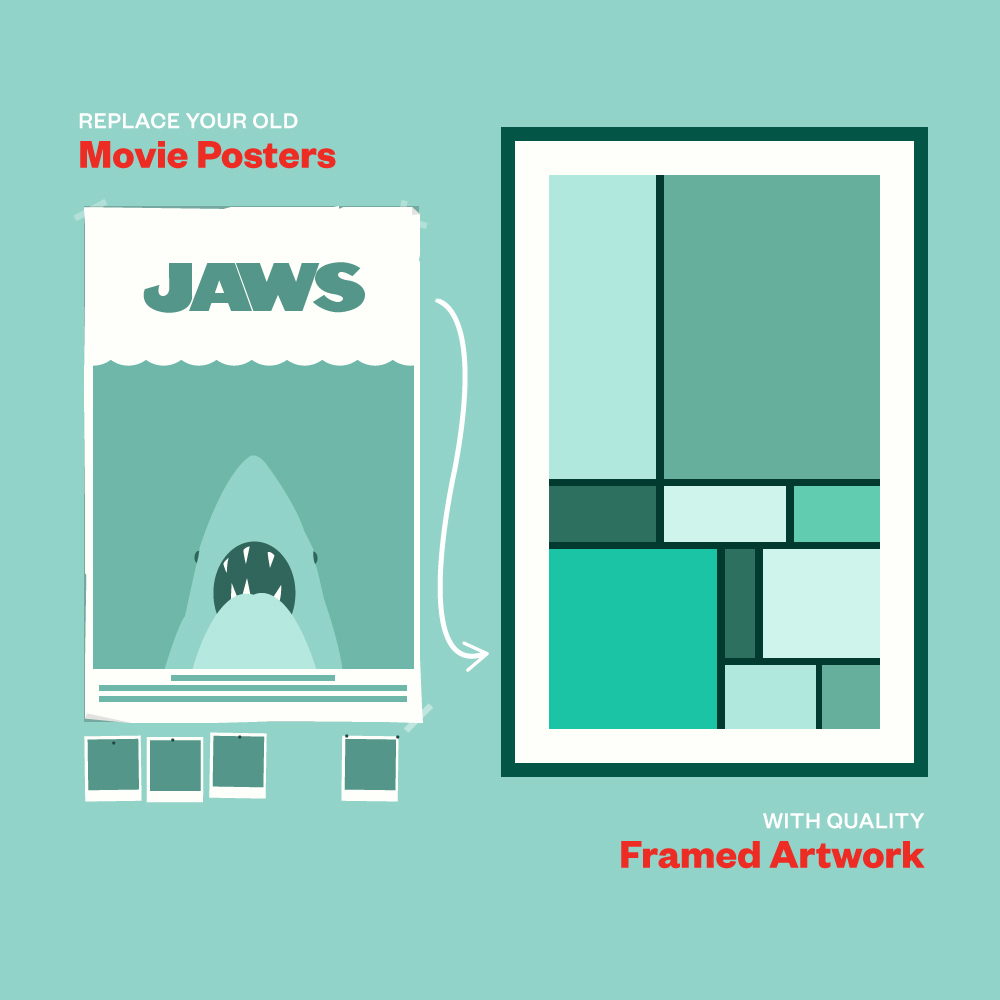 4. Concert and movie posters
Savor the musical memories, sure — but it's time to ditch "art" that's designed to be held up by thumbtacks and masking tape.
Not all posters are created equal, however: you can score moderately priced vintage prints at places like International Poster Gallery, or original, funky artwork from up-and-coming artists on Etsy.
Counting your pennies? Keep them in the bank and take to the great outdoors: explore your neighborhood, Instagram app in tow, then print and frame your own photos for a personal (and frugal) touch.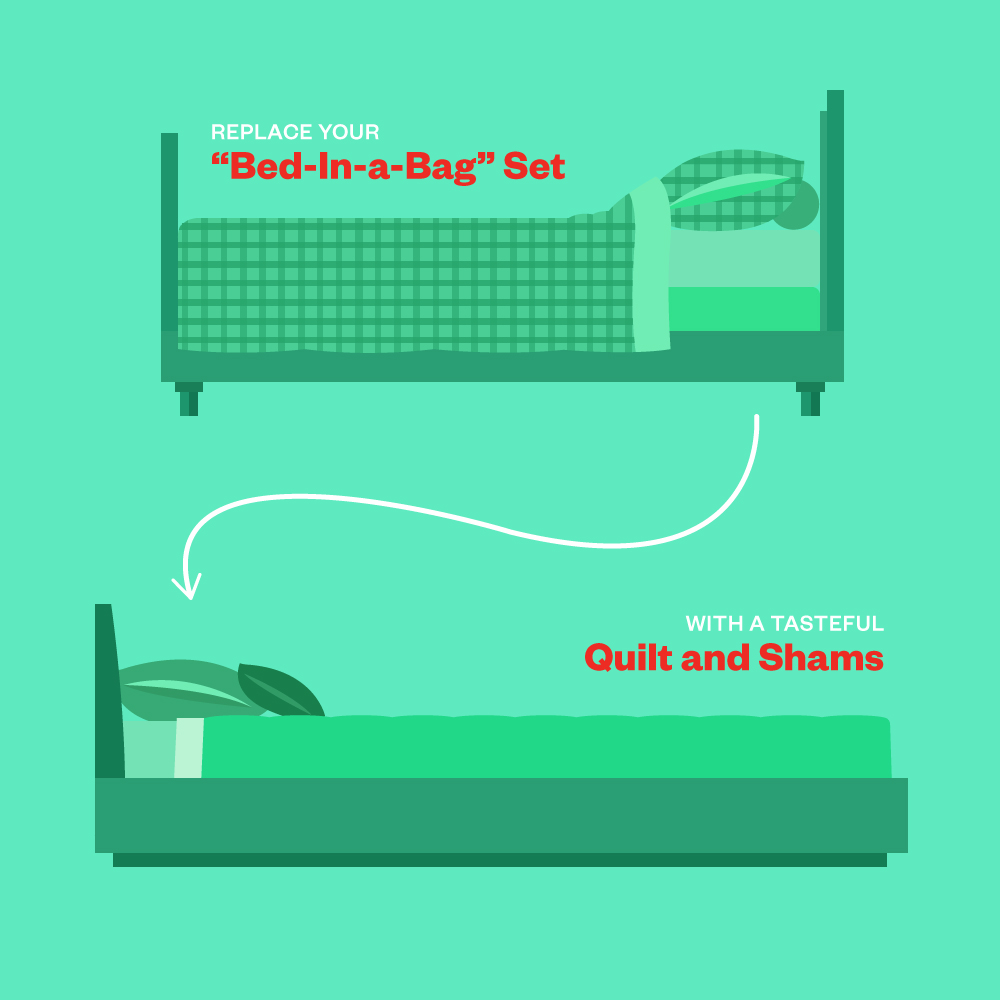 5. Bed-in-a-bag
Nice in theory, but beds-in-bags are a bit boring and matchy-matchy — plus, the quality tends to be lower than what you'd find in individually purchased pieces.
Instead, mix bedding basics of varying color and texture from places like Crate & Barrel and Wayfair. Home Goods and IKEA also sell sheets, quilts, and shams separately; if you've got to the time to dig, you could find a steal.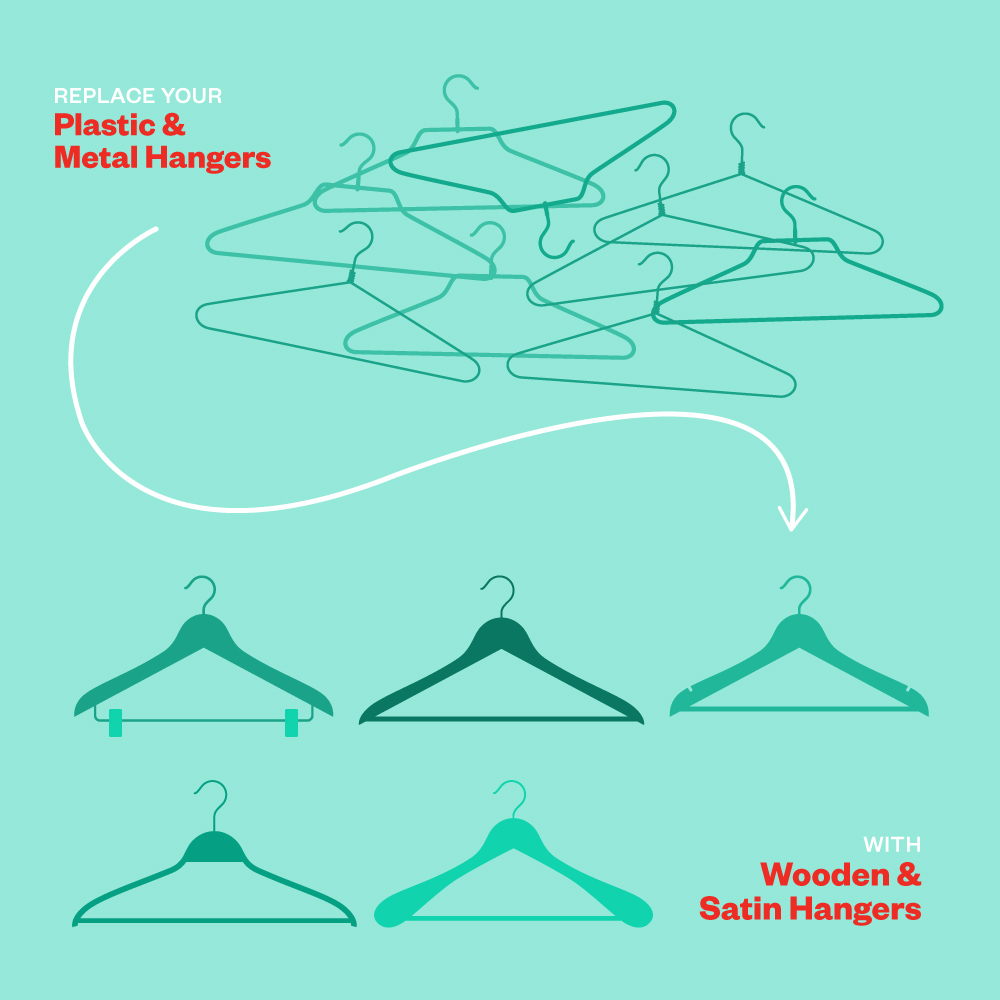 6. Plastic hangers
Or worse: those metal hangers that come from the dry cleaners that should be recycled, immediately (or better yet, returned to the cleaners for reuse). Plastic hangers don't just look cheap — they're also a great way to guarantee damage to delicate garments.
Instead, opt for wooden and padded-satin hangers, which look uniform and help keep clothes in great shape. Pricewise, they can stack up — but they're also things you'll buy once and keep for a while, so the ROI is there. If needed in the interim, opt for velour-covered hangers that are just as durable and attractive.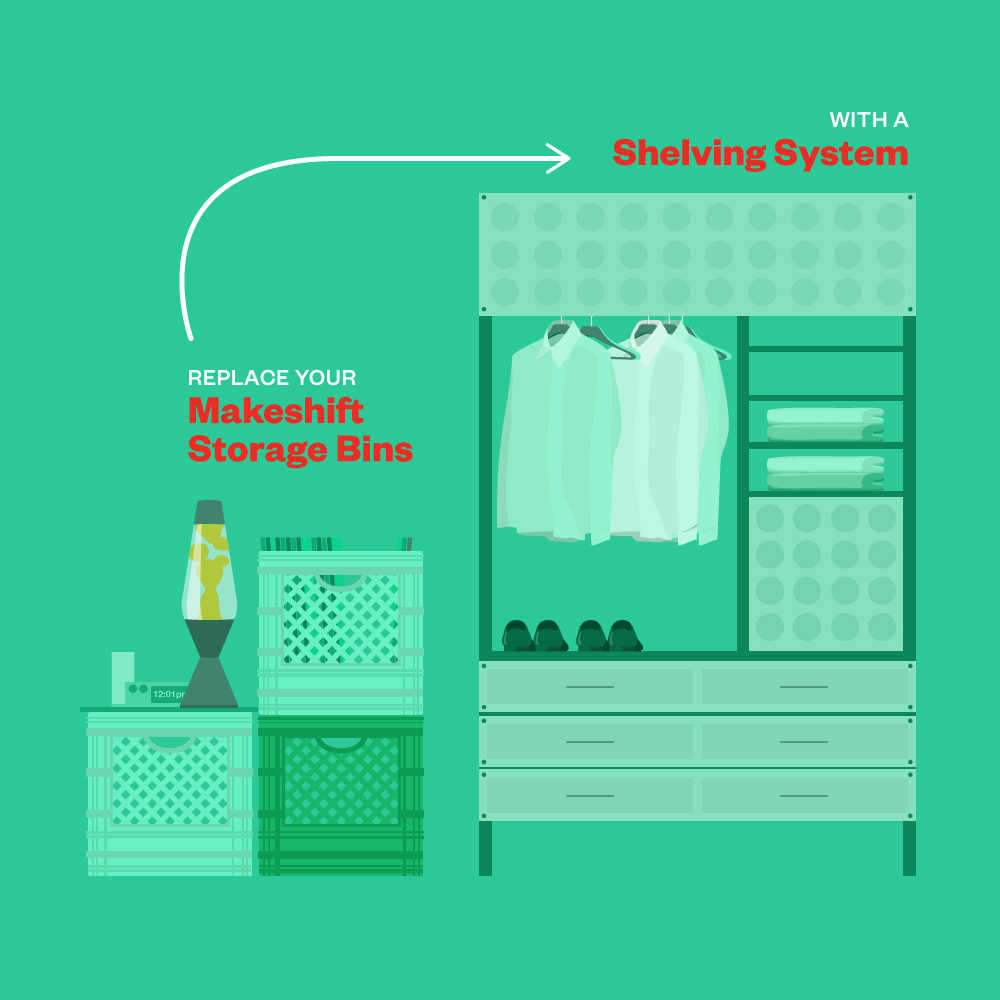 7. Plastic crates
And cardboard boxes; we're not discounting those either. You probably thought to yourself that these items were makeshift, and that you were just using them to store your clothes/electronics/stuff until you got around to buying something better. Well, it's time.
Don't make it complicated: start with ditching what you don't need and sorting the rest into a shelving or rolling-rack system (great for places with limited closet space). Not all boxes are bad, though, so don't just toss them: Old fruit crates make for attractive raised-bed gardens.
What major upgrades did you make after college? Share your splurges (and, yes, your shameful college decor) in the comments below.