When you're a D-list celebrity just a few acting gigs away from flipping patties at an In-N-Out Burger, it's a good idea to have a side hustle to pay the bills.
But it's not just struggling actors who pursue money-making ventures outside of their on-screen work; some of Hollywood's biggest A-listers like to spend their downtime riding the wild wave of California real estate.
We've rounded up a few of Los Angeles' most famous house flippers, breaking them out into two categories: the seasoned "All-Stars" and the up-and-coming "New Class."
The All-Stars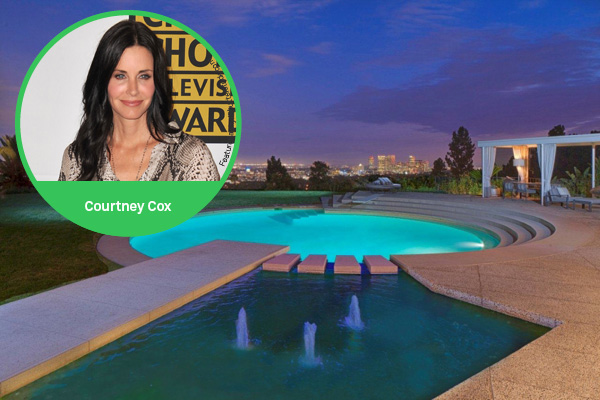 Courteney Cox
Cougar Town actress Courteney Cox is an example of one of Tinseltown's most successful home renovation mavens.
But the former Friends star isn't just adding a garage and a vase of flowers and calling it a day. She's known for purchasing serious pieces of architecture and renovating them to be more modern — without destroying their historic qualities.
Case in point: this John Lautner-designed beauty in Malibu, which Cox bought with her then-husband David Arquette back in 2001.
She turned the $33 million stunner around and sold it to the owner of the Dodgers in 2007. And then there's the five-bed Brentwood estate she sold to former talk show host turned natural-birth activist Ricki Lake back in 2002.
Next up? The A. Quincy Jones–designed house in the Trousdale Estates she purchased for $5.45 million in 2004, before adding "bedrooms reconfigured with new hall, new kitchen, all new finish materials and outdoor Fireorb fireplace." She put it on the market for $20 million.
Seeing as Cox's late father was a contractor, maybe she was able to pick up some tips from dear old Dad.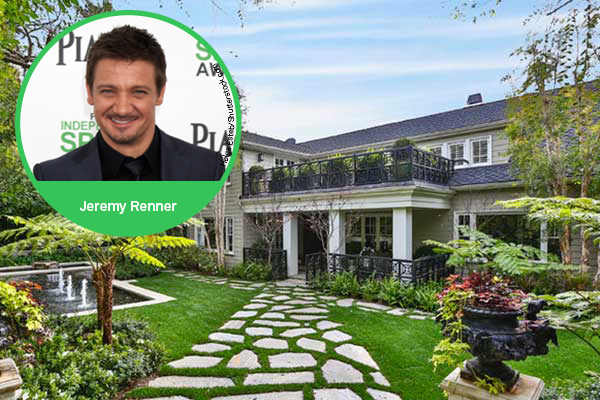 Jeremy Renner
When he's not in The Hurt Locker, or battling for custody of his 23-month-old daughter, Ava, Jeremy Renner is flipping houses — and quite successfully, we should add.
With his friend/business partner Kristoffer Winters, the actor has flipped everything from a Nichols Canyon home in 2002 to a Hollywood residence they resold for almost $1 million in profit.
Just last month, Team Renner put their spin on a 6,000-square-foot house in Hollywood that once belonged to legendary filmmaker Preston Sturges. (And quite possibly was the home of Charlie Chaplin's first wedding. We're still not sure whether it was silent or not.)
They bought the home back in 2009 for $1.35 million but put it on the market for $4.79 million in February, which would be a very nice profit.
In fact, Renner claims that at one time in his life, he made more money flipping houses than he did acting.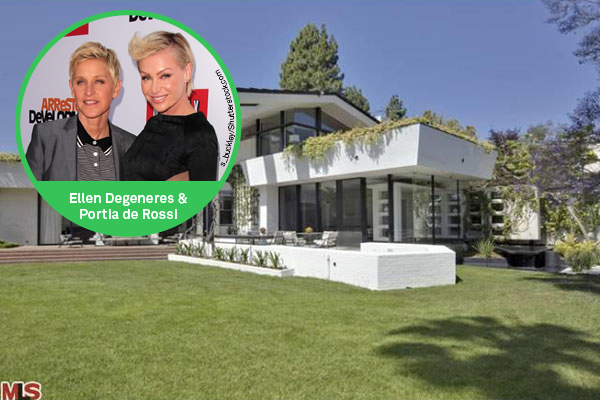 Ellen and Portia
For the talk show host and her Arrested Development star wife, Portia, flipping houses is like a second career.
Ellen, who is executive producer of the hot new show One Big Happy starring actress Elisha Cuthbert, recently made a $15 million profit after selling the Brody House to Facebook henchman Sean Parker for $55 million. (You may remember Justin Timberlake's portrayal of him in The Social Network: "A million dollars isn't cool. You know what's cool? A BILLION DOLLARS.")
And that's not the only mega-manse the ladies have done over. In 2012, they purchased Brad Pitt's $12 million Malibu home, and sold it for $13 million just a year later to cosmetics entrepreneur Victoria Jackson.
The home is actually a combined living space made up of two separate homes overlooking the Pacific Ocean and Point Mugu State Park, aka one of the most coveted areas of the 'Bu.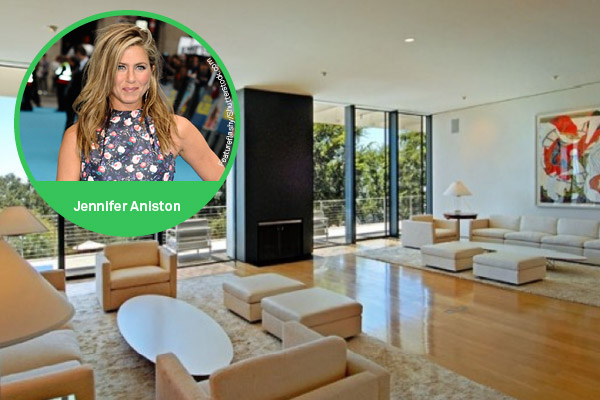 Jennifer Aniston
She's a frequent feature here on Trulia's blog, and that's because former Friends star and architecture buff Jennifer Aniston is following in her best friend Courtney Cox's footsteps and becoming a successful house flipper in her own right.
Back in 2012, Jen bought a $21 million Bel Air mansion that was also designed by A. Quincy Jones (just like her BFF Courteney Cox). The 8,500-square-foot Mid-Century Modern beauty, which features 360-degree city and ocean views, was under construction for a while, meaning Jen and her fiancé, Justin Theroux, had to decamp to this Zen garden setup until renovations were done.
Previously, Jen called Beverly Hills home, before her Architectural Digest–featured mansion sold for $38 million in 2011.
The New Class
They may not be the biggest stars in the world, but these actors and celebrity personalities are making a name for themselves by turning over high-end real estate.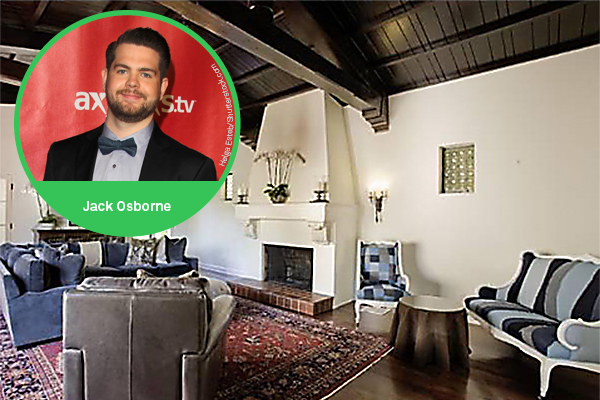 Jack Osbourne
The spawn of Ozzy bought a Mediterranean home in Los Feliz for $2.82 million in late 2011, Real Estalker then reported.
He and his wife, who are expecting their second child, put the house on the market in early 2014 and made a sweet $202,000 profit. Not too shabby.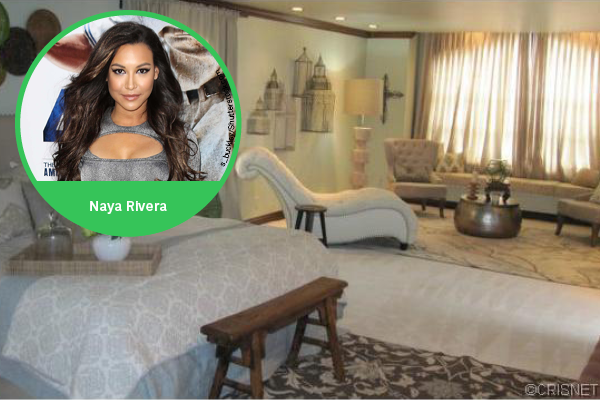 Naya Rivera
The Glee-ful beauty flipped her Beverly Hills home back in 2013. She paid $1.475 million in 2012 for the six-bedroom home in the coveted 90210 ZIP code and subsequently put it on the market for $2.1 million the following year. (That's a $625,000 profit, if Naya happened to get her asking price.)
Coincidentally, Naya's mom, Yolanda Rivera, was the listing agent on this home. Talk about a family affair.
And it looks like Naya's family will be getting even bigger soon: She recently announced she's expecting her first child with husband Ryan Dorsey.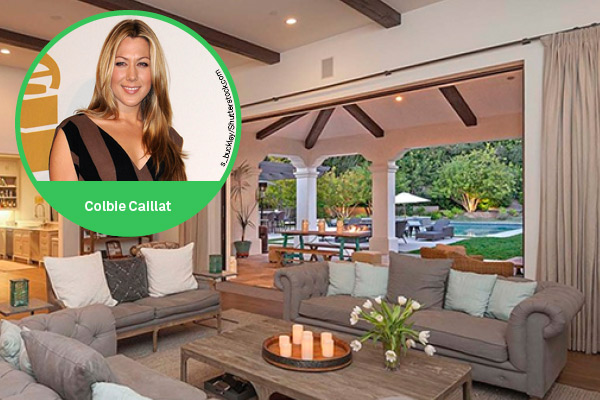 Colbie Caillat
The superchill singer, known for her "lounging at the beach"-vibe music, recently flipped her Hidden Hills mansion just months after buying it.
The Santa Barbara–style spread, which cost Colbie $6.1 million, hit the market for $6.4 million just a couple weeks ago. The 8,400-square-foot home, which features six bedrooms and eight bathrooms, is the perfect spread for anyone looking to sit back and strum their guitar in the sun like Colbie.