Truth talk: You probably won't be partying with Ludacris, Iggy Azalea, or Drake this Memorial Day. But you could at least daydream about it by ogling the swoon-worthy backyards and stunning water features at their new pads.
From jaw-dropping views of the Hollywood Hills to serene infinity pools in Beverly Hills, these seven party-friendly celebrity outdoor living spaces epitomize luxury.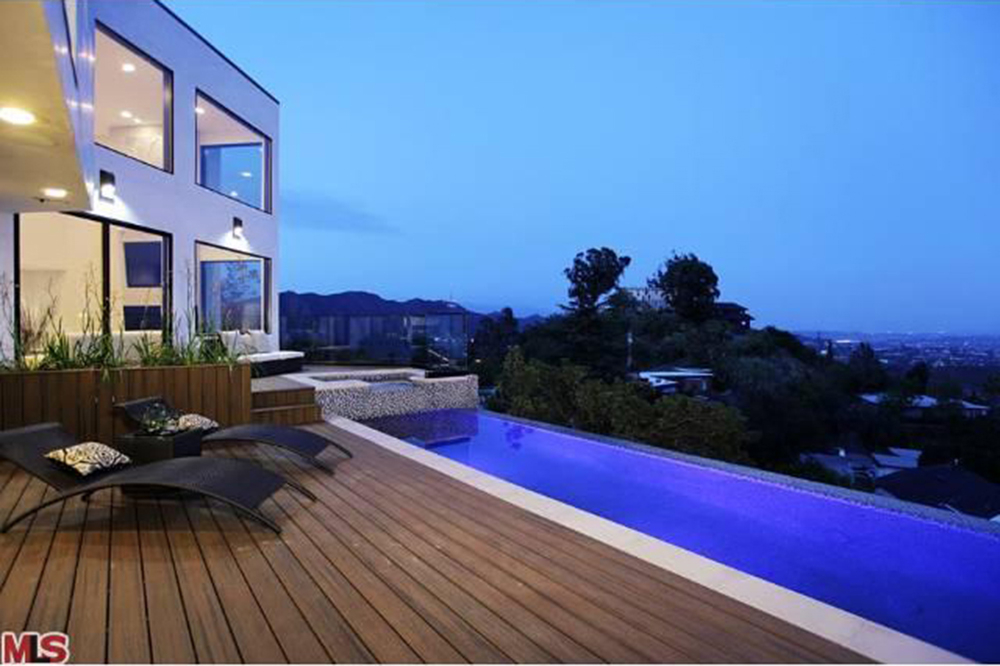 1. Ludcacris' $4.8 million Hollywood Hills home (click here for more photos)

The rapper-actor upgraded in a major way when he swapped his penthouse condo — the one he sold for a mere $879,000 in 2013 — for this chic, modern home nestled in the Hollywood Hills. Complete with balconies boasting panoramic views of the Los Angeles skyline, the $4.8 million spread features just about every luxury amenity, including an expansive home theater, wine cellar, maid's quarters, and, yes, an impressive outdoor living space with an infinity edge pool.
We can only imagine that Luda will be popping some bubbly by the water when the holiday weekend kicks off.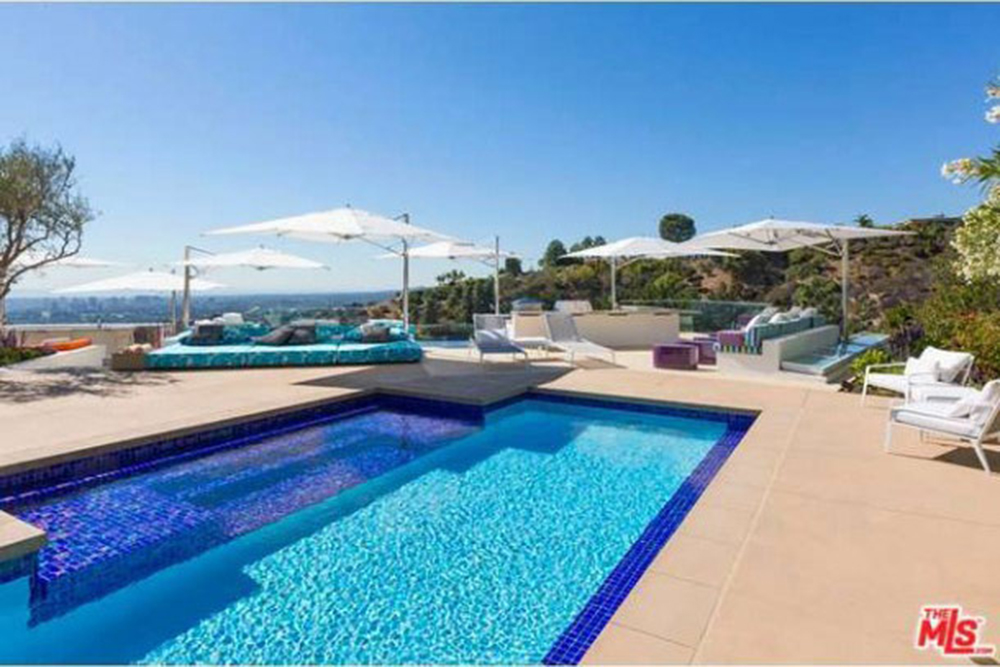 2. Clippers coach Doc Rivers' $8.2 million nest (click here for more photos)

The Hollywood Hills "Bird Streets" compose one of Los Angeles' most coveted neighborhoods. Which might explain why LA Clippers head coach Glenn Anton "Doc" Rivers scooped up this posh $8.2 million abode.
The circa-1961 one-story, four-bed spread is decidedly simple with modern touches (read: upscale gourmet kitchen and an updated open floor plan, ideal for entertaining). But it's the outdoor living space, complete with a swimmer's pool and infinity spa, plus city and ocean views that make this stunner the perfect setting for an outdoor fete.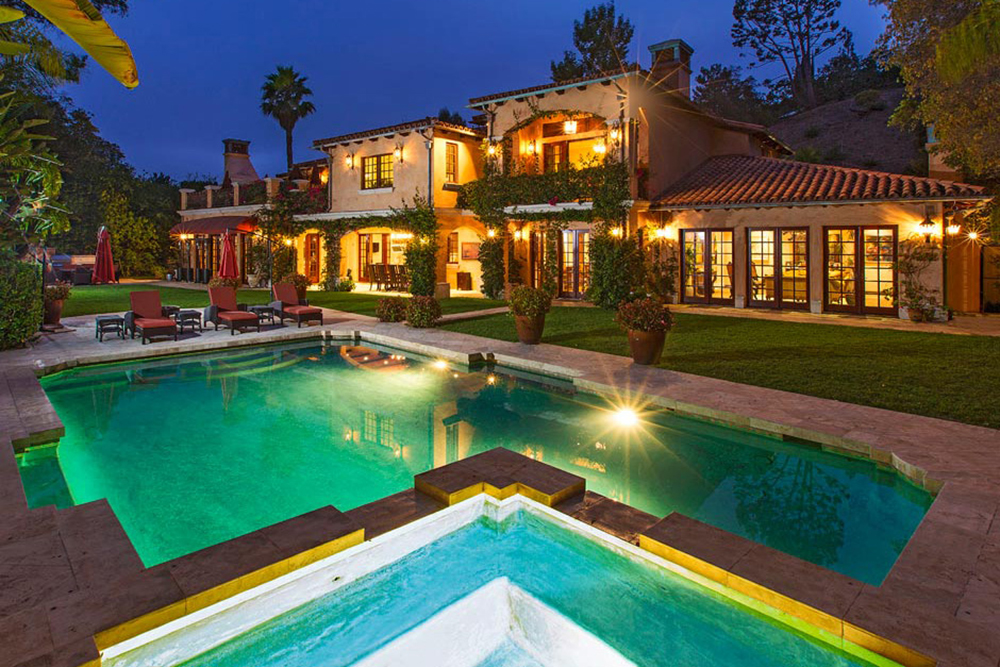 3. Sofia Vergara's $10.6 million Beverly Hills villa (click here for more photos)

The buxom brunette recently threw down nearly $11 million for this posh, Italian-style pad in Beverly Hills, presumably to shack up with her fiancé, Magic Mike star Joe Manganiello. The showstopping 90210 estate boasts all the must-have luxuries: chef's kitchen, 3,000-bottle wine cellar, gym with sauna, and of course, a lavish backyard with pool, spa, and meticulously manicured lawn and garden.
We bet this couple throw amazing poolside parties — when they're not celebrating each other's amazing figures, ahem, success, while relaxing in the spa together.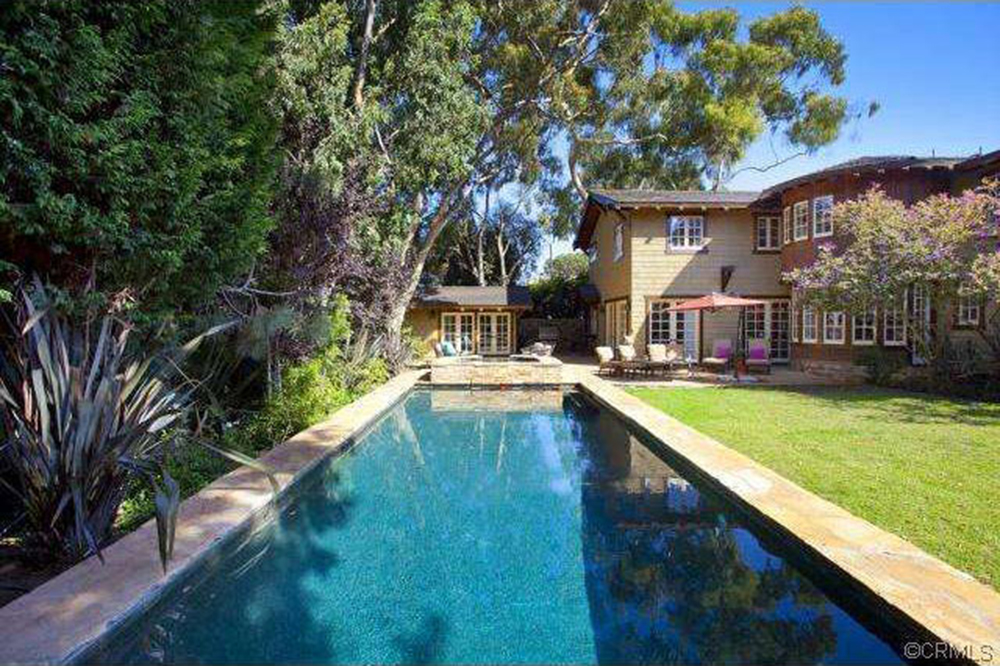 4. Vince Vaughn's Manhattan Beach pad (click here for more photos)

Looks like Vince has said goodbye to his beloved (and ridiculously cold) Windy City in favor of the sun and sand of California. After putting his Chicago condo up for rent for a mere $9,500 a month, the Old School and Wedding Crashers actor scooped up this 7,300-square-foot Craftsman-style home in Manhattan Beach for his family of four.
With a backyard featuring a spacious saltwater pool and spa, outdoor kitchen, gated dog run, and a fire pit for cooking up some s'mores with the kiddies, you'd never want to celebrate Memorial Day — or July Fourth or Labor Day or, hell, any day, for that matter — anywhere else. Why bother vacationing when your own backyard is the perfect escape?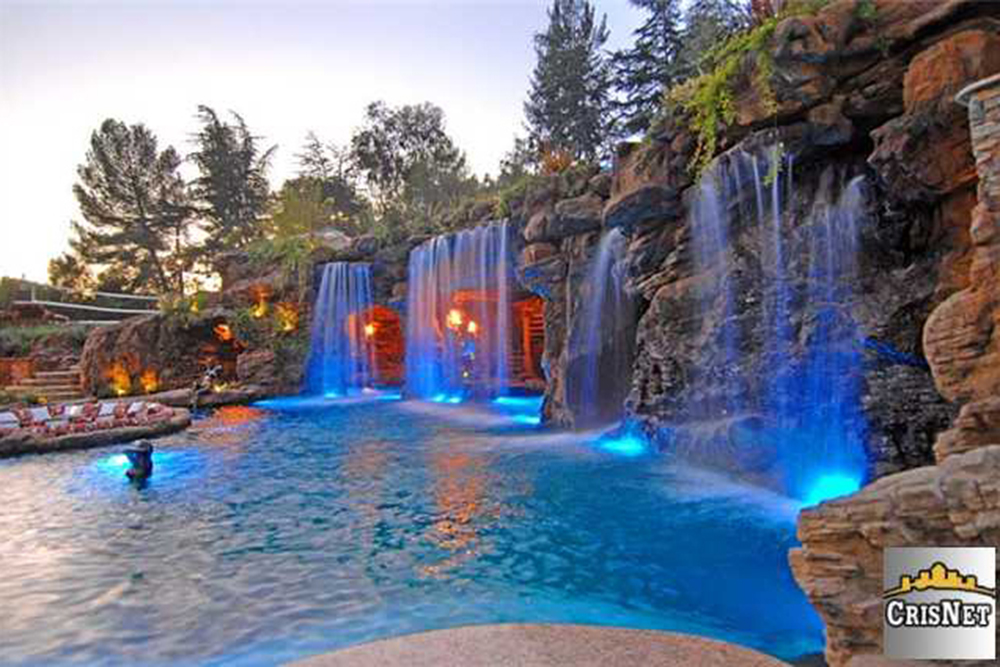 5. Drake's $7.7 million Hidden Hills compound (click here for more photos)

As if the multiplatinum rapper/singer wasn't baller enough, he went and bought this luxe spread in Hidden Hills. While the interior boasts some impressive amenities — like a 24-seat theater, wine cellar and tasting room, and spa and massage room — it's the outdoor features that push this palatial pad to Lifestyles of the Rich and Famous status.
In addition to a tennis court, five-stall horse facilities with riding area (in case, you know, Drake decides to take up horseback riding), mechanical bull, and sand volleyball court, the impressive compound also features a multimillion-dollar pool complete with cascading waterfalls (and a cave!), an 80-foot water slide, a grotto, and plenty of space to entertain hundreds of his music industry pals for the holiday weekend. Fingers crossed, Rihanna might be there?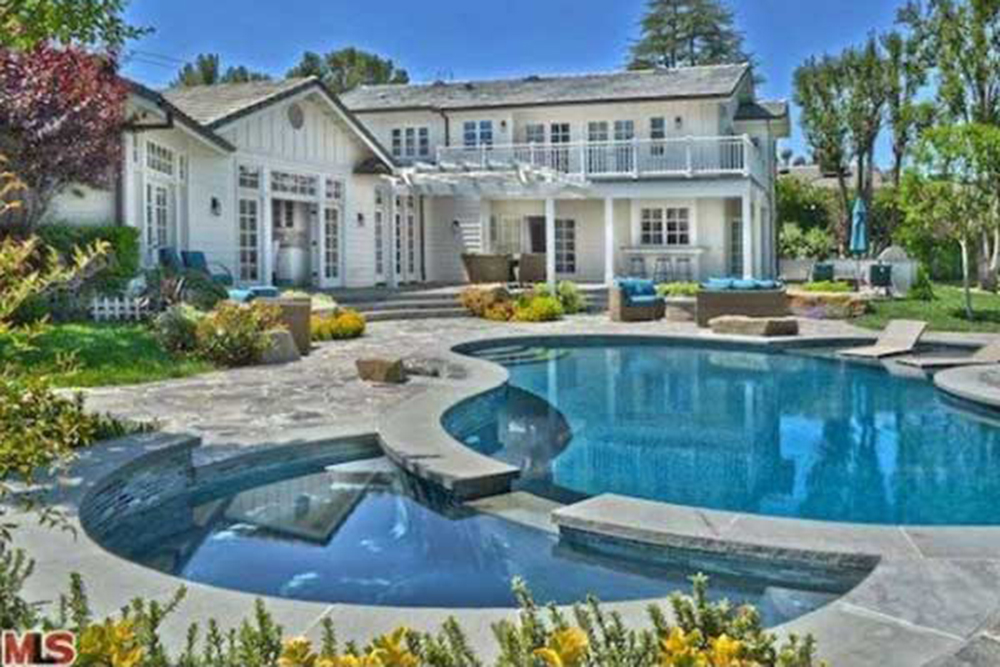 6. Iggy Azalea and Nick Young's $3.45 million Tarzana abode (click here for more photos)

This Tarzana compound is now home to Iggy Azalea and her fiancé, NBA baller Nick Young. Formerly Selena Gomez's crash pad — possibly because she had to be in the same 'hood as her one-time love, Justin Bieber — Iggy and Nick scored the multiwinged, six-bed, eight-bath pad for $3.45 million.
Given the home's luxurious interior, the result of several remodels and updates, it's a wonder why the duo would ever want to head outdoors … until you see the grounds. Outfitted with a fire pit, bocce ball court, fruit tree orchard, basketball court (score for the Lakers star!), and, of course, a stunning pool, this outdoor living space is ideal for the soon-to-be newlyweds to unwind alone or with their friends this holiday weekend.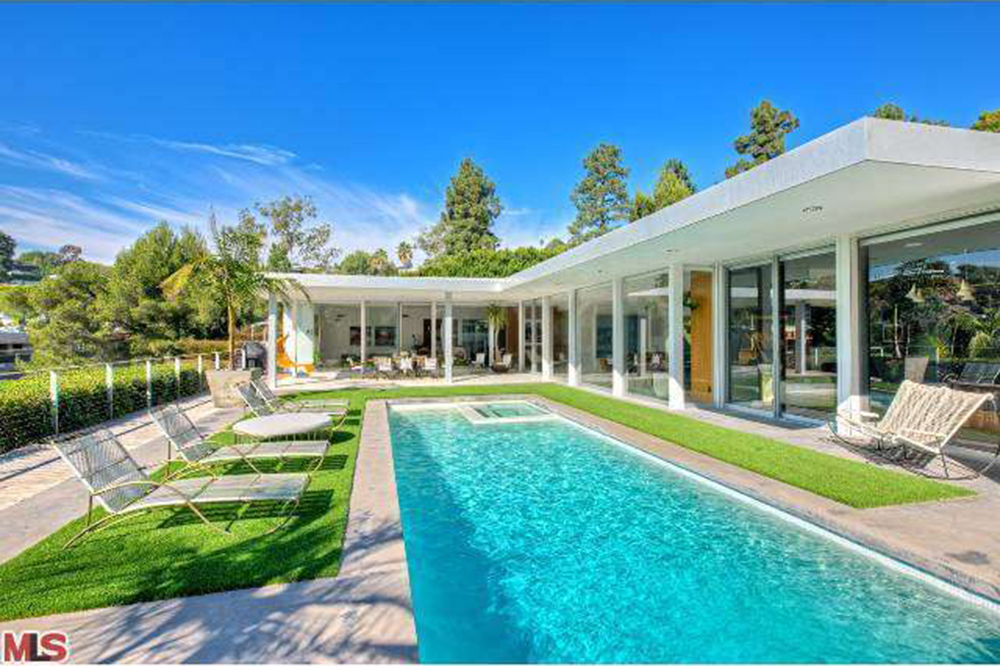 7. Jimmy Buffett's $8.25 million Beverly Hills spread (click here for more photos)

The legendary beach bum laid down $8.25 million for this four-bed, five-bath Mid-Century Modern stunner with floor-to-ceiling glass, which frames spectacular city and ocean views. And while the interior, complete with gourmet chef's kitchen, ample entertaining space, and sleek finishes, is ideal for playing host, Buffett's better off hanging outside.
It's there that the singer — and maybe some of his music industry buddies, like Alan Jackson and Zac Brown — can make like Margaritaville and crack open a beer while enjoying his saltwater pool, meticulously manicured grounds, and those seriously jaw-dropping views.