You may be the Internet's savviest real estate stalker and spend hours poring over luscious home design on Pinterest and Houzz. You may even be lucky enough to move into a Mid-Century Modern home in San Diego or a stately home in Charleston, SC, in real life.
But once you've bought your dream home, moved in, and are ready make your vision board a reality, it can be hard to determine when you should splurge on useful yet somewhat unnecessary items. We're here to help you outfit your luxe new pad with all the right nice things.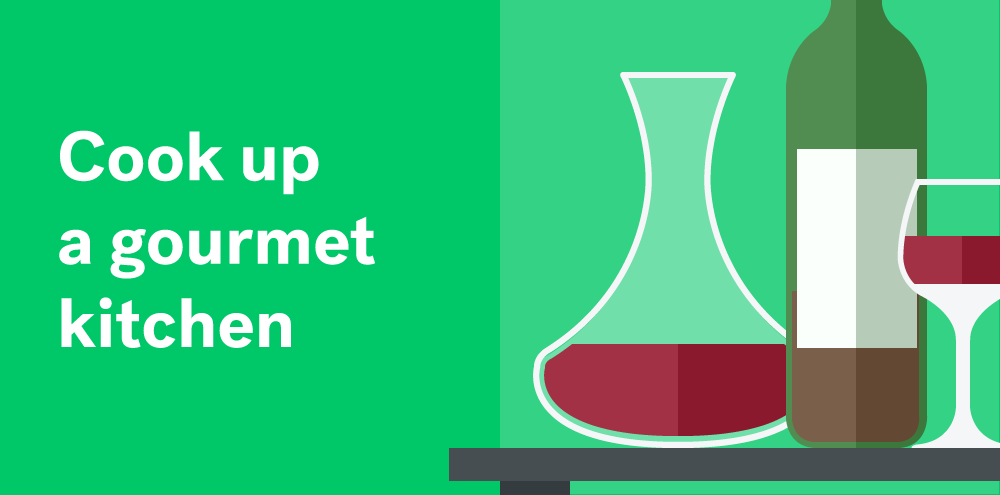 Cook up a gourmet kitchen
Vitamix. Ladies and gentlemen, if you have never thought a kitchen appliance could change your life, you've never met a Vitamix. The Cadillac of blenders not only mixes smoothies, sauces, and purees to perfection, it also operates at such a high speed, you can also make soup. As in hot soup.
Wine decanter/aerator. Chances are, you'll want to host a housewarming sooner rather than later, so some rapid-fire wine aging may be in order. Equip your bar cart with a decanter to smooth out those dense reds, perfect for sipping during the grand tour — just not on the white carpet!
Electric pressure cooker. In your new kitchen, you want sophisticated equipment that fits in with a busy, health-conscious lifestyle. Enter the electric pressure cooker. Get all the good stuff cooked in half the time (literally), from oatmeal to black beans to chicken soup.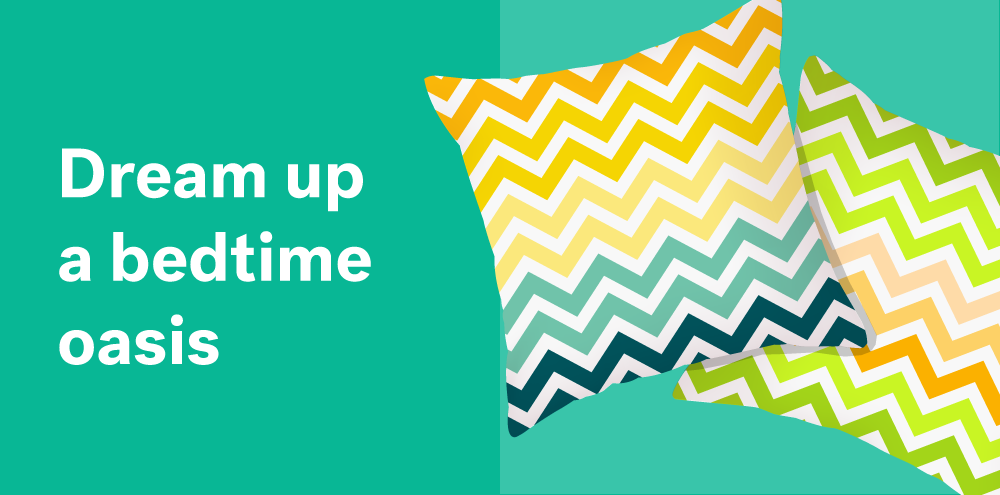 Dream up a bedroom oasis
Air purifier. Choose a supersleek contraption like one from Dyson that looks chic while working hard. The vacuum maker claims that this household tool "removes 99.95% of potentially harmful ultrafine particles as small as 0.1 microns," so you can breathe easy in your classy space.
Sound machine. You've probably spent time researching and selecting a top-of-the-line mattress, but if you're woken up at the crack of dawn by your trash truck, it's all for naught. Ensure a good night's sleep with a soothing sound machine. Newer models boast a wide array of crisp, natural-sounding tones — and look great on a nightstand.
New pillows. The average adult spends a third of their life sleeping, rendering a good pillow crucial to maximizing your well-being. Don't skimp on these unsung productivity and spinal health power players. Pick the right type for your sleep position and any symptoms getting in the way of your restful slumber.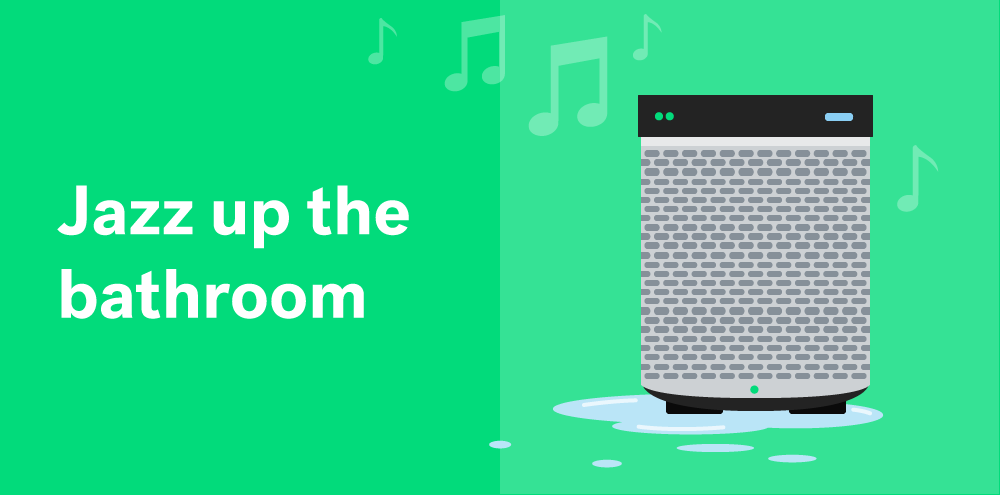 Jazz up the bathroom
Towel warmer. You didn't install a top-of-the-line, five-head, rainfall steam shower just to step out and wrap up in a frigid towel. Get an extra dose of pure pampering in your dream bathroom by warming your bath sheet on an unobtrusive heated rack.
Shower TV/music. Invest in a waterproof TV, and never spend a minute unconnected. The convenient placement of all your news and entertainment will likely be a game changer.
Scale up. The sky's practically the limit when it comes to how you weigh in. Some may opt to place this device in the home gym, but either way, you can track stats such as body fat percentage, weight fluctuation, and weigh-in progress — with Wi-Fi compatibility in some cases — right there at your feet.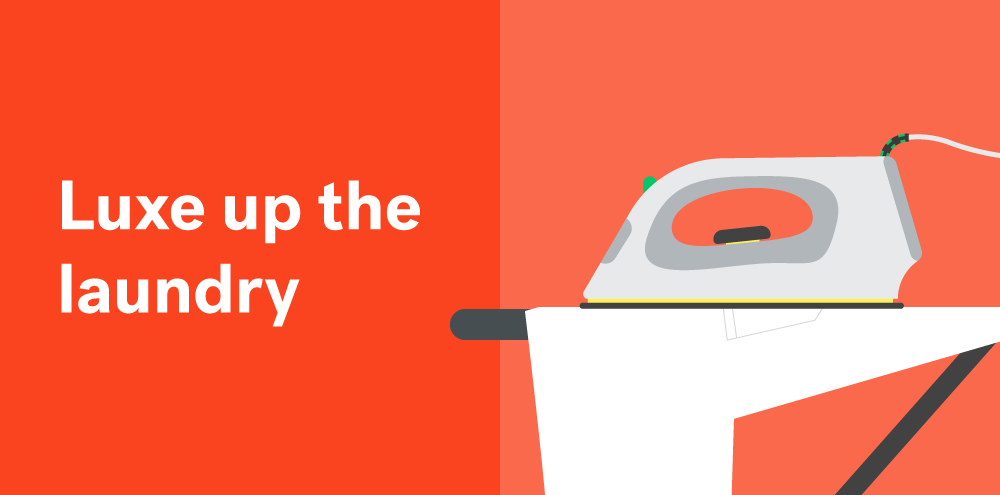 Luxe up the laundry
Nice detergent. If you spend time and money building a killer wardrobe, it's only logical that you treat those garments right when they're in the wash. Skip the big box stores and head to Saks instead, where you can grab a bottle of Le Labo and The Laundress Rose, which blends the best detergent with ultrarich perfume.
Clothes stand. Stylists swear by a good clothes stand, so why not treat your magazine-worthy threads to the same storage and display? Something sturdy and mobile — for carting around your expansive closet — will prove an invaluable wardrobe addition.
Iron/garment steamer. Again, the benefit of a knockout outfit gets lost if it's ironed with anything less than the best. Rowenta rules the roost, with plenty of capable models from Singer and Black & Decker coming in as runners-up.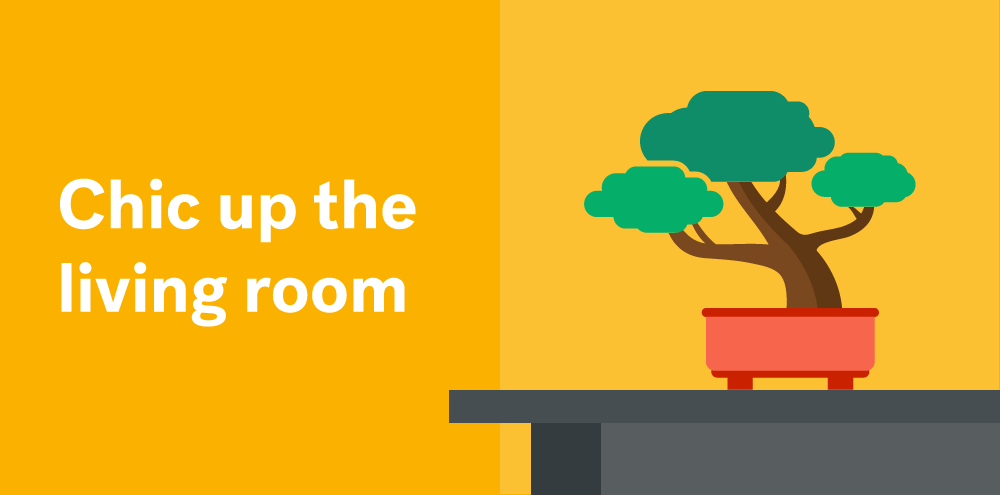 Chic up the living room
Coffee-table books. Nothing brings out the fine finish and smooth lines of a good coffee table like stacks of sophisticated books placed on top. Think about what you like to look at every day, and it's bound to be bound in an oversized tome for your tabletop.
Bonsai tree. Experts say adding green to your space makes you happier, and it literally breathes life into any room. An intricate bonsai tree will match fine decor in any setting, bringing an element of organic, artful intrigue to any corner.
A sweet sound system. The soundtrack to your space is important. Pick a system such as Sonos, whose components blend seamlessly in any handsomely outfitted room. Plus, the Wi-Fi operation makes turning up the sound a cinch.