Most of us associate string lights with the holidays, but they're so much more versatile than you might think. Plus, they add a soft, calming glow to any space.
From an illuminated faux headboard to a makeshift chandelier, here are 11 unconventional ways to amp up your space with string lights. Now go and light up your life!
1. String up photos
Here's an inspired way to show off all those random prints you keep stuffed in a shoe box: Zigzag a delicate strand of lights on a wall, grab some mini clothespins, pin up your photos, and voila! A pretty, lighted photo display.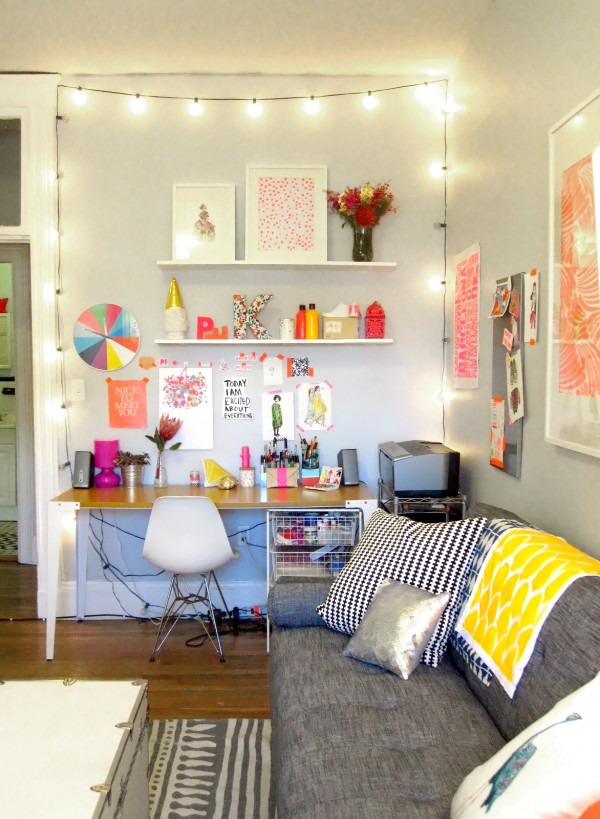 2. Frame your desk
A single strand of string lights with large bulbs and two nails are all you need to cast a pleasant glow over your workspace.
Tap in the nails in the corners of your wall and drape the lights over them: a fun alternative to a traditional desk lamp.
3. DIY marquee letters
This statement piece will add a personal, theatrical touch to any space. If you like the look but want a simpler take on the project, check out this mini version made from card stock and Christmas lights.
4. De-flame the fireplace
Unused fireplace? Here's a safe and striking way to light it up — no matches required. We love this chic monochrome look, but a multicolored strand works too.
5. Fake a headboard
When it comes to creating visual interest in the bedroom, headboards can be difficult to move (not to mention pricey if you're thinking of a design upgrade). But a strategically draped strand of lights can create a focal point in the bedroom just as well, with a soft glow to boot.
6. Mimic track lighting
A strip of simple bulbs installed on every other beam of a pergola adds just the right amount of subtle glow to an outdoor space.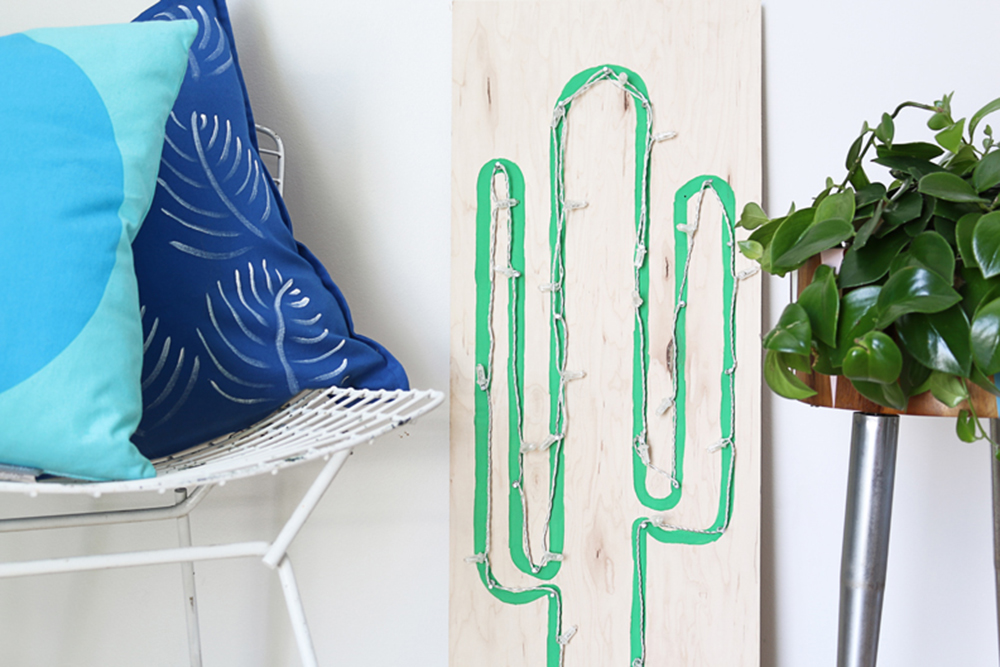 7. Make a wood-mounted "neon" sign
This cute, creative DIY could be interpreted in so many different shapes and colors. And the idea of using battery-operated lights to make it portable? Genius!
8. Create a chandelier
A loose tangle of white lights transforms this wire-hung piece of driftwood into a pretty, deconstructed chandelier. Perfect for rentals too.
9. Fill your empties
All you need is a drill, lights, and a few empty wine bottles to make a conversation-starting centerpiece.
10. Swap out a table lamp
You can't get more minimalist than this fresh take on the bedside table lamp. And because it takes only a single nail to install, it's an ideal lighting solution for apartments where you can't do a ton of drilling and rewiring.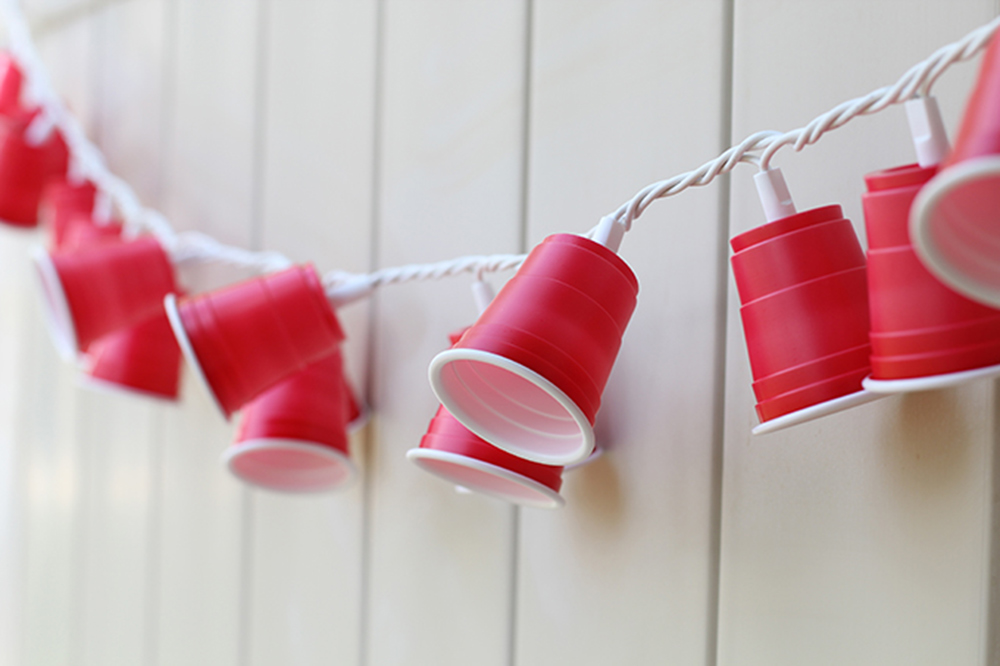 11. Get crafty
This DIY garland made from mini red party cups couldn't be more festive for a summer barbecue.