I think Don has some great suggestions below. However, Menlo Park and parts of San Carlos and Belmont are very hot markets with generally lower days on the market than some areas. In those types of markets I think it generally pays to have a good relationship with a realtor who is hard at work for you and can get you into properties either prior to when they come on the market, or the first day. Unless the listing agent is holding to a certain date to review multiple offers, then you may be able to pounce quickly if you are pre-approved, etc. Oftentimes in a hot market, that is the best way to get in on a good value. I don't work in those markets but some of my clients come from there and I know a number of good agents in the area.

Otherwise, properties that are poorly (read over-) priced, have a fundamental flaw or flaws (poor condition, bad lo cation, or un-financeable) will linger on in nearly any market, hot or not. Then you best bet to "get a good deal" is if your timing happens to coincide with the sellers' realization that it is time to deal.

Good luck!
I don't know those markets at all. However, here are some tips (not so secret, but still useful) for getting great values.

Primarily, look for motivated sellers. People who really, really want to sell. This includes people getting divorced...people who have lost their jobs...people who are being transferred...people who have bought a new home and have been unable to sell their old home...people with large medical expenses...heirs of people who've died and left them their houses...landlords with bad tenants...people falling behind on their mortgages...and the list goes on.

How do you find these people:

Divorce: Public record at your county courthouse.

Heirs: Probate records at your county courthouse.

Landlords with bad tenants: Records at your county courthouse. Different jurisdictions have different names for the action: unlawful detainer, summary possession, summary dispossess, forcible detainer, and ejectment, and repossession are some of them.

People behind on their mortgages: If they're far enough behind, again your county courthouse. They're filed as "Notice of Default." Or there's usually a requirement that they be published. Check your local newspaper for those notices.

All of the above situations: Direct mail, either postcards or letters. Also, use ads on CraigsList.

And we haven't even gotten to using a Realtor yet. A realtor can also find short sale prospects that are listed on the MLS. (Not all of them are.) Ask your Realtor to search for vacant houses. The owners may be motivated. Ask your Realtor to search for properties that have been on the market for a long time (DOM, or Days on Market). In today's market, that might be 100+ or 150+ days. Your Realtor will be able to suggest what constitutes "a long time" in your market.

Then, when you've identified possible properties, make low offers. How low? It's up to you. Start by getting your Realtor to pull the comps on the properties. Determine their real value in today's market. You'll have two figures: The listing price and the true value. Take the lower of the two. Then make an offer somewhat below that.

That's one way to get a good (and often great) value. And it'll work anywhere in the country, since what's producing the good value is your strategy (offering less than either the list price or the true value) coupled with the buyer's strong motivation to get rid of the property.

Hope that helps.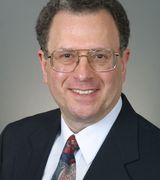 Contact