Truth Seeker,

Sadly, there aren't many sources of reliable statistics, other than the statistics tracked by the holders of the data. Those holders are the local, state and national boards of realty who manage 80% of the transactions that occur in the U.S. There are many naysayers that will reply to this answer that NAR is the dark side and nothing they say should be trusted, but that is anecdotal at best.

NAR publishes statistics that are at least directionally correct from a macro perspective. If you're trying to find data to make a specific real estate decision about, your best bet is to find an agent that can pull data from the local MLS. Find an agent that is willing to let you look over their shoulders as they pull the data, and one willing to explain to you the search criteria they are using. If you're at all inclined to absorb a lot of data, then ask the agent not to filter the results, but simply to output the data to an Excel spreadsheet or comma delimited format. Nearly every MLS software package out there has the ability to do this.

Then go do your own analysis. It's time consuming, and it does take experience to understand when you're looking at bad data. Use your agent to help in this process. Then play all you want with the results.

Good luck,

Jeffrey
Stats can be found in many places. There are companies that track every aspect of this business that get quoted by experts to support their argument all the time.
Seem like every stat that supports your argument is reliable all the time.
As professionals in this market we have to pay attention to all of the different voices and it really helps to know where they get the data and how they interpret it. Case-Shiller report for example looks at single family homes that have sold at least twice since they started tracking. Then the data is averaged for the metro area as designated by them and published. Doesn' factor in the fact that all real estate is local. Trends can be tracked and make for fine discussion but it's history by the time it's collected. Markets can turn on a dime. Been there.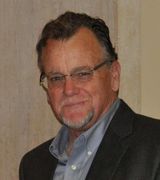 Contact