It is a For Sale By Owner. The Maryville area is extremily nice and still has the small town values and feel but, all the conviences of a city. It is about 20-30mins from Knoxville and considered the Gate Way to the Foothills and to The Smokey Mountains. The surrounding areas are great for home buyers too. Please feel free to contact me and I will be more than happy to email you some listings and answer any questions you may have and give you a tour of the area. Thank you for your time and consideration. Deborah Arace Century 21 Howe Realty & Auction. 423-836-0295
I would guess, from the website at the link you provided, that it's listed by the owner. Most agencies are required by law, to list their contact information (name, company, phone) on any advertisement of the property, and I don't see that here.

The easy way to find out would be to call the phone number listed, and see if it's an individual or an agency.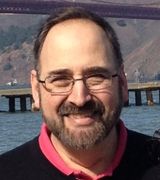 Contact
Sorry - Link is listed here under web reference...