I think it is a partial fee without a disclosure. The HOA fees at this project were always so High it scared a lot of people away. Nice location and great views but not right on the beach and the structures over the years have had some real issues.
Watch yourself on this one.
Get infor from the Broker:
Tod Breslau
Managing Broker
Windermere/Community Realty
1901 NE Broadway St
Portland, OR 97232
Portland NE - Broadway
Office Phone: (503) 249-1706
Cell/Direct: 503-740-4888
tbreslau@aol.com
http://www.windermerecommunity.com
Agent Fax: 503-249-1726
Hope that helps.
Regards;
Dirk Knudsen
Re/Max metro Gold
Re/Max Hall of Fame
This dopes not appear to be partial ownership. Moree detials at the site below!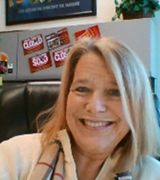 Contact