BEST ANSWER
One might be referring to a broker who lists bank owned properties when they use this term. Foreclosure is a process. When a property is in foreclosure, the current owner retains title and rights. When a property is foreclosed, the process is complete and the lender takes back the ownership of the property. It is foreclosed, and becomes an REO property.

There isn't really such thing as a foreclosure broker......although some agents and brokers are more familiar w/ the foreclosure process than others. If a seller is facing foreclosure and trying to secure a sales contract and title transfer before a foreclosure action is complete, it may be helpful to hire an agent who has some knowledge of the process.

There are a few brokers who have established relationships with the REO depts at banks and list the REO properties for the banks. One might call these brokers, "foreclosure brokers".....but it's not an official term.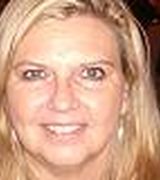 Contact
No, but it does take special knowledge, skill, interest and temperate for realtors handling properties along the foreclosure process. Why do you ask? Are you interested in purchasing distressed properties?
No. There are short sale brokers,this takes place before foreclosure. Talk to an attorney first,they will guide you in the right direction. All states have different laws regarding foreclosure. Be safe and start with a phone call to an attorney that you know and trust. This will insure proper procedure for your state laws.