Hi Nanie, your first move should be to contact your lender to see what they can do for you. If they can not or will not help you can check out mortgage loan modification companies. Some are very good and really want to help but some are only in it for the money. They all want a up front fee, but, some will return it if they can not help you. I would look for one of those. We are in the same boat and owe approx. 90,000 more than our home would appriase for. I called my lender (chase) in Dec. last year and asked about any programs they may have available. We pay on time and the lender said to call back in Feb. he may be able to work with us. I am going to call him tomorrow, if you want I will let you know what they say.....Dawn
Loan modifications are designed to enable owners to stay in their home. Given recent government policy changes you should contact your lender if you think you have a good reason for a loan modification.
From your post it appears that you are selling and buying, so selling a home for less money than you owe is called a "short sale". If that is the case then you should post another question regarding "short sales".
Also visit
http://www.hud.gov
for more tips for homeowners.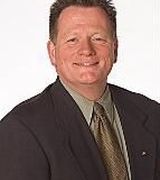 Contact