Seller
, Home Seller, North Carolina
Thank you for your answers, I am pretty sure as long as the contract states that it is assignable then I can sale it, my biggest concern is the new buyer qualifying for a mortgage. I work for a national lender and we really frown upon contracts for deeds, assignable contracts and double closings. I appreciate your advise and will consult my counsel.

Seller
This is a legal question.
I would suggest that only an attorney with access to the documents offer your advice.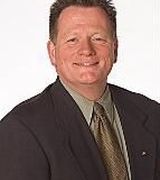 Contact
You need confer with buyers agent, have your sales offer contract amended. Some states per law on residential dont allow assignment of contract vs. commercial properties do. GREAT QUESTION !