This is years late for your question, but in case anyone else is wondering... My husband and I have been looking in the Mountain House/Lathrop area and in San Joaquin County many areas have "Mello Roos" which they call assessments, but are basically just a way around the property tax limitations. I didn't do a detailed look into Mountain House because it turns out to be above our budget anyway, but in Lathrop there are approximately three zones with the Mossdale area (currently anything west of I-5) coming in at about 3% of your home's assessed value. East Lathrop is cheaper, but that is also divided into two different sections using "Lathrop Road" as the dividing line (approximately) with the lowest assessments being in South East Lathrop.

Obviously check each home specifically for its tax rate, but if you're looking this may help you narrow down what you can afford. In general it appears to me that homes south of 580 or East of I-5 are likely to have a lower tax rate.

**I am not licensed in tax, real estate, or anything related. Consult a professional and know that there are exceptions to my very basic answer.

Proposition 13, a law passed in 1978, limits the property tax to 1% of the sale amount, the re-evaluation of the property can only be increased by 2% annually (compounding) after the sale.

This protects long time owners from drastic tax increases during real estate inflation bubbles. (and from normal inflation too.)

So two nearly identical properties may have huge disparities between what each owner pays, depending on how long they have owned their home.

In addition to property tax there are often special district taxes that may also be collected with the property taxes, Since they are not called "property tax" they are not subject to the 1% limitation, but they have to be approved by a majority or a supermajority of the voters.

These other assessments include landscape and lighting, additional school bonds, and Special Communities Facilities District Bonds (aka Mello Roos )

I am an hour or two north of your area of interest.

I hope a San Joaquin Realtor will join in to give you some specifics about your cities.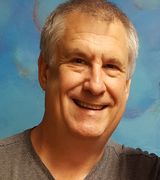 Contact