Sherri
The word "condemned" is catchy, but not accurate. Usually municipalities of different levels of occupancy. When a home is built, the final permit processed is the occupancy permit. No occupancy permit, no one can occupy it overnight.
The next level would be "yellow tagged" which is a yellow notice stating that the property can only be occupied on a temporary basis. In order to let someone live in the property, the code violations must be corrected.
Selling a property as a residence that is not habitable usually will do a couple of things:
1. Limits the potential pool of buyers to contractors and investors
2. Reduces the price to "wholesale"
3. May cause the time it takes to sell be much longer.

I recommend discussing the problem with a Realtor. Homes that are really beyond repair are sold for "land value", which further reduces the price (and profit).
Good Luck!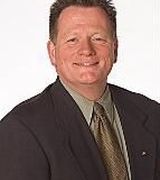 Contact