BEST ANSWER
Not necessarily. They could have filed bankruptcy they could also be in the middle of a short sale negotiation. If it did go to auction, look for it in the next 90 days.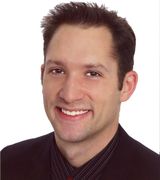 Contact
No, it does not mean that it is not available... just not available this second. Joshua is correct. The homeowner could have filed bankrupcy protection. The foreclosure could have been stalled pending a short sale negotiation process. There could have been no bidders which gives the property back to the bank.

If the property had no bidders and was returned back to the bank you will see the property become an active listing in 3 to 6 months on average. This is actually what happens with most foreclosures today because the properties are worth less than the loan amounts; therefore, you can get a better deal on the property once it becomes a bank owned listing.
Sandra - as Josh said, maybe and maybe not....

About half of the homes scheduled for auction on a given day make it to the steps, many are delayed before they make it, many don't as they settle prior.

Hank