AThe Cal - Vet Loan program limit is currently $521,250. If you have a purchase price of $640,000 that means having to come up with $118,750 Down plus closing costs. You stated you only have 5% down which translates to about $32,000. Cal-vet is not abrokered loan program You would need to contact the California Department of Veterans affairs directly I have referenced the web site below.
The Federal Veterans Administration provides a loan guarantee. These loans are offered by banks and loan borkers. The maximum zero down VA loan is about $417,000 these days.
As your purchase price is $640,000, A lender is likely to require a substantial down payment even with the VA loan guarantee. The US VA does not put a maximum on the amount a lender will lend They are only limiting the amount of the loan that the US government will guarantee. So it is possible that you will be able to get close to the 95% financing that you require to complete your purchase. There are several loan brokers here on Trulia Voices ( you can check their profiles) that may be able to give you more specific advice if you email one or more of them.
US VA:
http://www.homeloans.va.gov/lgyfaq.htm
US Dept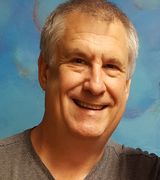 Contact
Bank of Amerca has a 95% program with no closing costs for a primary home - full docs.
The two previous answers you've received are correct, but do not help you at all.
You have to raise your credit score. Fast. The truth is 6 months was too short. You need to extend the time on your option and get to work on raising your scores. You should have a current report from each of the big three, and be sending them all monthly letters challenging the negative items on all the reports. You need to do this every month to each of the reporting companies for at least six month straight. You can do this yourself. But, if you know that you won't, call me and I'll give you the name of a company that can help. Charles Hite 916-798-5009