Well, before there was ever a thing known as a TIC,this is the way that families, especially immigrant families, acquired property and built wealth. Sixty years ago, my grandparents and their sibblings bought a 3 unit building in Chinatown. Three generations of extended family members lived there all without any written agreement. Today, strangers are entering tino these arrangments, but with 40 page TIC agreements. They do that because it is the only way they can afford to buy in certain neighborhoods or at all. (The web link is for an article I wrote for the Examiner a few years ago on the history of TICs in San Francisco.) Generally, this arrangement works. In my practice, I do come across family members who co-own property and, over time, want to move in different directions. If there is no written agreement, like a TIC agreement, then any party may force the sale through something called a partition action. If family members are willing to treat each other not like family members at the start, discuss the various scenerios and have a written agreement, I think it remains the best way for families to get into a property they might not otherwise have had the chance to acquire on their own.
I don't think it's a good idea for a few reasons. It's very difficult for one family to decide on what to buy and where. But for two families, no.
2. If it were to work out, in the beginning, what happens when one wants to sell and the other doesn't? Can one family afford to pay the mortgage alone? Would another person or family member want to "buy in" with another family?
Sometimes it's best to be "just family or friends" not joint home owners or business partners. I know of two scenarios where it has divided two best friends, and two family members, where they no longer even talk with each other. That's sad.
The only way it would work is out of neccessity with both family members realizing that we cannot go this route without each other and also to form a legal contract seperate from real estate contract that if one side of the family wanted to sell, so would the other, with say a 6-12 month notice.
Cheers,
Dave Tap Tapper
Realtor
Cashin Company
http://www.Davidtapper.com
650-403-6252
415-370-7195
My wife and I were discussing this last night. A place where our family could share income and resources with a piece of land to grow food.
This reminds me of a film from the late 1960's called "No Blade of Grass". A virus hits wheat and famine sets in. Rules of society fail as everyone tries to survive. A man and his family try to get to his brothers place which is like the one I described and after his travel travails he is killed by his brother at the gate of the property.
Is this question a harbinger of the collapse of our society?

Actually the situation you are asking about is not at all unusual for many immigrant groups and some cultures choose to live with an extended family. Is the Chronicle only asking for people that normally would not live in an extended family situation?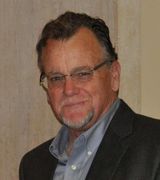 Contact