I was browsing questions and was absolutely shocked to see yours. The state of the real estate market has nothing to do with professionalism. If you are seriously interested in buying a property, have been properly qualified by a licensed mortgage bank and are able to purchase because you don't have any special contingencies, that's great. If you have some issues that need to be worked out, it doesn't matter. You still have the right to expect professionalism. No matter what your circumstances, you should expect nothing less and I cannot tell you how stunning this is to read.

What I can tell you is that there are good, professional agents in Orlando. I have some friends who are real estate agents in Orlando and I've been there several times - I had family who lived there. It depends on where you actually want to look as Orlando is a huge territory. It's entirely up to you but if you wish me to get you a top agent in your area, feel free to contact me by email at barbara@bergencountyhomes.com All I'll do is to give you a few names - I'm not looking for any referral fee. I just want you to get the service you deserve.
D
Great post. I would suggest blogging about this. You can talk more about your expectations. Then I suggest interviewing a few Realtors and making sure that when you negotiate the buyer broker agreement you stipulate your performance expectations.

Good luck.
Keith
PS If you'd like a referral to a top Realtor please let me know.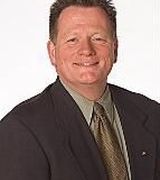 Contact