J Lo
, Home Buyer, California Glory, Brentwood, CA
This is a serious situation and you should know before the auction what your responsibility is... don't leave it to chance and be pro-active. Know your rights and be prepared. Good luck to you and keep your head up high!

Dwayne's answer is a good one. Depending on the situation, technically they should be out already. In that case, then it might take another 30 days to get them evicted.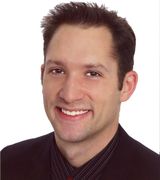 Contact
Sheri,
The amount of time varies by lender but it is usually 5 days. I work with several different banks and REO companies and 5 days is a pretty accurate average.
If you are referring to an auction by a private company, that date all depends on what the seller has negoiated with the auction company and agreed to in their contract for sale.