Roger
Read your contract
If you need legal advice, consult an attorney. This is not legal advice.

There are options:
1. If you have decided not sell: Ask your Realtor how they can help you. Most Realtors rely on referrals, so they will help you work out an arrangement that is workable
Options include:
a) If it is a temporary decision (until you do something) - the listing can be placed on HOLD and not marketed.
b) If you have decided not to sell, perhaps the listing can be Withdrawn. That means the listing agreement, is in effect, but the property is not for sale
c) If you have decided not to sell and can convince them...CANCEL the listing. The REaltor's broker will need to sign off.

2. If you have decided to list with another Realtor....could be more complicated.
3. If you plan to sell without a REaltor (without professional representation), good luck.

In most cases if you really have decided not to sell, something should be able to be negotiated.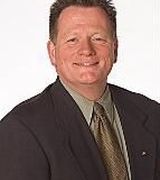 Contact
There may be. First check your listing agreement, then call your agent. I specify in my listing agreements that if someone changes their mind there is a fee, and I outline what the fee is and why. It is usually about half of the marketing dollars I spend to get the listing launched, so it is definately not a "Penalty", but it does help protect me from losses against people who are wishy washy; and my clients always agree that the amount is fair and reasonable. I've only had 1 person have to pay it. I waive the fee if they've done other transactions with me within the previous year, and if they later decide to sell, they get that amount credited back at the closing table.