Mary
I would recommend that you work on your Trulia profie to explain what you are trying to do, the profile of properties that you want to buy, and other pertinent data.

You might also want to blog about what you do and some of your transactions.

Lastly I would add a contact method to your profile so people can contact you.

Check out mine if you like as an example.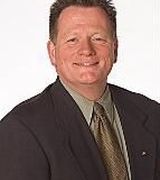 Contact
Mary,
I work for EXIT Stepping Stone Realty in San Diego, I do loss mitigation, loan mods, short sales and REO properties. I have 20 years of Invester experience and bird dogging clients. Always need investor pool to help move property asap. Please advise me on how you would like to proceed.

SanDiegoREOspecialist@gmail.com
Hello Mary,

I work for Century 21 Award the Pugh Team here in San Diego, and my team and I would like to help you. Our Team has just been voted best of the best for client satisfaction. Please feel free to check the link below. Also if you have any other questions please feel free to contact me. Have a Great Day!!!