Actually depending on the type of mortgage, your rate, what you owe can be a possibility. Most loans unless FHA and VA say they are not assumable however I have heard of cases whereas special permission was given and another was able to assume.
A lot of variables to take into consideration. If you would like to set up an appointment. I would be happy to come out and assess your specific situation and see whether it is feasable.

You can reach me at: 248-471-2443
Keller Williams Realty
Rose Mary Simms
Tony Grech
, Mortgage Broker Or Lender, Southfield, MI
Why would you want someone to assume your mortgage as opposing to just selling the home??

Assuming a mortgage is a tough one. First of all, to my knowledge the only assumable mortgages are FHA loans and some types of ARMS. Second, a lot depends on the value of the home. If you indeed did purchase the home with FHA financing - lets say 3 yrs ago for example - then there is a distinct possiblity the home is worth less than you owe on it. Now why would someone assume a loan on a home that is not worth what is owed? Thirdly, anyone assuming the loan would have to be qualified through the lender to assume the loan. I would think anyone in the position of being able to qualify anyway would rather just purchase the home and get their own mortgage. There really isnt much cost savings and rates are just as low now as they've been within the last several years.

If you'd like to elaborate on your situation please email me and I'll see if I can give you any more pointed advice. anthony_grech@countrywide.com

Tony
Wilma
I am sorry for your situation.
My recommendation is for you to discuss your situation with a couple of Realtors and see what they suggest.
I would normally view the sale of your home separate from the financing because most mortgages are not assumable.
You need to meet with a experienced professional that can analyze your situation and offer you options with the pros and cons. They need to know three things: your home, your personal situation, and your local real estate market trends and values.

If you would like me to refer you to an expert you can contact me via my profile for assistance. It may be that the situation is not as bad as though think.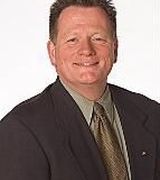 Contact