This kind of question comes up alot among my clients. Typically they are searching online, looking at homes, and find these too-good-to-be-true listings for me to investigate.

What we have here is a pre-foreclosure. The bank has filed a notice of default which means it is going into foreclosure. The estimated balance on the loan is $75,000. That is not likely going to be final sales price. If a Realtor lists the property it will be priced comparably to other sales in the area (higher than 75k). Also if the property goes to auction, there will likely be enough bidders to get the price up closer or even higher than the average for the area.

If you would like a detailed analysis of this home, or to place your own bid on it, let me know. I have had a great deal of success negotiating pre-foreclosure sales. It will all depend on how cooperative the seller is and how open they are to selling.

Good question! Thank You.
Hi Patricia:

John is right. Normally, when something is too good to be true, it's usually too good to be true. Trulia listed a lot of pre-foreclosed properties, where the 'listing price' is really as John said, estimate of how much the owner owns. There could be other liens against this property, etc. and if the seller / bank really put it on market, it will most likely not go that low.

Some are actually on market / MLS listed for much more than what's shown on that, etc.

Do contact a Realtor who is familiar with the area, property and pre-foreclosure process to get detailed info on the property and advice on how to proceed from there!

Sylvia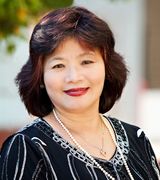 Contact