As a recent buyer of a home in barrow country there is defiantly and over abundance of property just like bob said around 130,000 and under but i think i made a great investment considering barrow has very low property taxes but if your trying to sell, there is going to be a lot of competition also one thing Ive noticed is there is not enough houses for rent for a decent price in barrow so it would be prime rental property purchases, there is a lot of homes for cheap in good shape. And Jackson co property may be a little more expensive because there is less for sale but the taxes are going to be more than barrow.

The market certainly has an over supply in certain price ranges, especially 130K and under. As a buyer it is an excellent time to buy, many good deals and some foreclosures worth looking at. As a seller I would consider a lease or lease purchase if I had to move. Competition is strong and the foreclosures in the lower price range is pulling the market prices down to some degree. Get a knowledgeable Realtor to go to bat for you and show you the comparable sales and active listings in your price range whether you are a buyer or seller.
The market is tougher (for sellers) than most since they don't get the press that the other counties get and they are on the "cusp" of Metro Atlanta. It's still a great place to move to you (as you know) and there are a lot of great deals out there!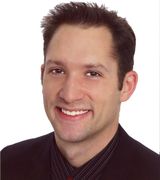 Contact