Hi Susan,
It's certainly not too early to start looking, if not just to get an idea of what area of town you want to be in, or what developments you are interested in. You will have a large inventory of townhomes and condo's from which to choose from, so narrowing down location is very important. It's also very important to get your financing options in order. If you have not talked to a Mortgage Company, now would be a good time to do that. If you are a first time home buyer, there are a lot of programs out there that will be beneficial to you. If you have not found a real estate professional to assist you in your search, I would love to talk to you about what you are looking for. Please check out my website at
http://www.cindygavinhomes.com.
Sincerely,
Cindy Gavin
Hi Susan

You should start deciding now on which area of town you would like to move to and then line up a good agent in your area to start searching for you. You have an excellent opportunity to take your time and watch what is listed in the complexing you like best. In a month or so you can start to look at the individual units and then you agent can negotiate the closing time, if you find something you would like to make an offer on. Good Luck with your search!

Mary Smith
Bosshardt Realty Services, INc.
941-914-3005
Now.

The more you know about an area and prices, the more you know about what's available where, the better. Now, working backwards, if you want to move in during July or August, that means making an offer that's accepted by April-June. You may not see anything you like for a few weeks (maybe even more), once you're seriously looking. So, that means beginning your serious looking in March-May. And before you begin your serious looking, you'll probably want to choose a Realtor. The conventional advice, which is solid, is to interview at least three. Get a feel for their styles and their suggestions.

And guess what? This is already mid-February. That gives you 2-10 weeks to get to know the areas, get a feel for prices and price trends, check out the separate condo developments, figure out how your commute to work might be affected, and so on. If you have children and use day care, you'll want to check that out, too. And you'll want to check out the local schools. It also doesn't give you much time to address any credit issues you might have. You should immediately check your credit, identify weak spots (a good mortgage broker could help), and work to strengthen them.

Hope that helps.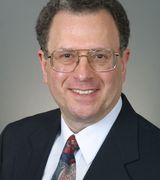 Contact