Hi, Rob! I recommend educating your clients about the realities of TICs. Many years ago, TICs represented a great way for first-time buyers to own a home. But as time has passed and the economy and loan landscape have changed, I am shying away from recommending TICs in most cases. Particularly in the case of 3+ unit buildings, the risks are higher on so many levels. Condo prices are coming down, so it is feasible to buy a condo that in the past would have potentially been out of reach. Two-unit TIC arrangements can be okay, but the condo conversion time is about three years at this point.
Rob,

With individual loans and individual tax statements TIC's are going to be a permenant part of the San Francisco real estate scene, just as co-ops are in NYC.

The price differential between TIC and condo could be permanent but that will depend on market forces. Very few new condos have the class of the older buildings where most of the TICs are beeing formed. Now that the TIC trap is gone the resale market will be fine with the caveat that local lenders continue to get safe solid returns because they are the only lenders in the market still.

As a professional Realtor be sure that you provide as much information as possible, inform your clients with you opinion and be sure they confer with an attorney versed in TICs so they understand the documents and the legal owership construct.

To all TIC owners, buyers and their agents Get involved in local politics. All this is local and can be changed by local representatives.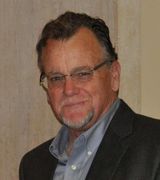 Contact
Hi Rob,

I purchased a 2 unit building with a friend several years ago and we eventually converted our TICs into condos. It was a long and expensive process, but it was worth it in the end. I have also sold TIC buildings and I personally think TICs are a great way for buyers to gain entry into the San Francisco real estate market, because you get so much more property for the money. However, they are not for the feint of heart. It is a very time consuming and complicated transaction and it takes the cooperation of all parties to get the deal done to everyone's satisfaction.

I sold a vacant 4 unit building as individual TICs a few years ago and it involved 7 buyers and 6 agents (two listing agents). It was an absolute miracle that everything went so smoothly and we closed in 30 days. As the listing agent, it was my job to direct the transaction to the best of my ability and make sure all the t's were crossed and all the i's were dotted. We also had a great group of buyers who all worked together to get the deal in place. We had the best of circumstances. However, it can become a nightmare as buyers get cold feet and back out, then you are left looking for another buyer to replace the lost one and the transaction can go on forever. If your buyers are looking at a TIC resale situation, then it is much less complicated but not necessarily smooth sailing. With resales, if there isn't enough equity in the property to refinance into a new loan, then the buyer must come up with a large downpayment to make up the difference. This can become a major deterrent.

Getting the transaction closed is only the first step. Once your buyers are in place in the TIC, they are part of a group and can't just do their own thing. All future decisions about repairs, reserves, cleaning of common areas, etc., will require approval from all owners. Some people are more conservative than others and certain personality types work well in groups and some do not. I would seriously consider the personality of your clients first and foremost. Are they risk takers? Do they work well with groups or are they extremely independent?

Today there are more loan options available for TIC buyers, but they are not without a down side. You will want to ask your clients if they are comfortable being on a group loan. This means they will be responsible for the entire mortgage if everyone else in the group defaults (an unlikely event and the TIC agreement has protection for this occurence). If they agree to the group loan, they will not be able to refinance in the future without the consent of all other parties. If they want to pull an equity line to complete repairs on the property, again, consensus is needed. If the TIC is being sold with individual financing, it allows your clients more financial autonomy, but with a higher interest rate.

If your clients can afford a nice condo, I wouldn't steer them to a TIC unless they understand and are very comfortable with the process.

I hope this helps. If you have specific questions, please feel free to get in touch with me.