I attended my 5th or 6th Inman, and each one keeps getting better. I learned a lot there, but also came home with a long list of self-imposed homework and lots of notes. I wish I could vote for just one topic or session that was most compelling, but I can't. I guess that means 3 thumbs up for Brad Inman.

What is most beneficial for an individual may depend on their primary focus. Since I am a Broker, the whole conference interests me.

I currently do not have a blog.....under consideration at this time.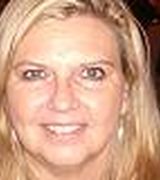 Contact
Hi Ken. I only had the chance to attend the Bloggers Connect, but I walked away super impressed with both with the energy of the attendees and the no-BS tell it like it is approach of the conference itself.

To answer your question though... I was mainly interested in talking to other attendees about their social media strategies and had some great conversations during the pre-event meet ups and the conference. I did get a chance to check out the Trulia breakout session on building online referral sources and was glad to find that many of their tips resonated with my thoughts on the subject.

A next generation agent looking to stay ahead of the curve should definitely put the Inman Connect conferences at the top of their list of events to attend.