You may loose your deposit......you have a Realtor representing you, correct? They should be able to offer advice and guide you. And as Laura said, seeking legal advice is always a good idea.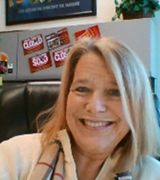 Contact
I would recommend you get in touch with a local real estate attorney. The attorney will be able to guide you on your contractual obligations and whether or not you can get out of your contract.

Good Luck!
Lu,

It depends upon your purchase agreement, and whether or not you have any remaining contingencies. Did you have an inspection contingency or a loan contingency? If you have not removed those contingencies you may still back out without losing your deposit. Ask your Realtor, they will be the best resource to help you with specific questions regarding your escrow.