I'd like to suggest Benicia -- a terrific community -- excellent schools, small-town atmosphere, lots of youth and athletic programs, a thriving downtown, waterfront locale, lots of history (California's 3rd (and oldest remaining) state capitol building), great climate, and a real neighborly, cohesive community spirit. A lot of people say it reminds them of a small town in the midwest or New England.
There are all sorts of community festivals, parades and activities, including a Third & Fourth of July spectacle that feels like it's right out of Mayberry RFD. Our July 3rd Torchlight Parade was once filmed by the Disney Channel for a promotion they were doing on Small Town America. The first Friday of December is the date of another very popular annual event: The Walk on First Street. The streets are closed to vehicular traffic that evening and literally the whole town turns out to wander in and out of the shops, enjoy holiday treats and entertainment and enjoy each other's company. It's almost like a holiday scene out of a Dickens novel. You half expect to see an enlightened Ebeneezer Scrooge dancing down the street kicking his heels in delight.
Probably one of the best testaments to Benicia's enduring popularity is that the majority of those who relocate to Benicia rarely leave. When it comes time to get a bigger or smaller home, most tend to move simply to another part of town.
Back in the 1990s, the SF Chronicle ran a series searching for the best city in the Bay Area to raise a family. It considered things like schools, parks, youth amenities, crime rate and culture and out of the entire Bay Area, Benicia was ranked Number One. That series ran back in the early 1990s and to my knowledge the Chron hasn't done a similar series since. Nevertheless, much of what they wrote about Benicia back then still holds true today.
It's also conveniently located -- 32 miles from SF (with two different routes -- either via 80 or 680/24), less than 10 minutes to the BayLink Ferry terminal in Vallejo, just 15 miles from Walnut Creek and only 55 minutes to downtown Sacramento. We're about 25 minutes from Napa, so probably about 35-40 minutes at most from Yountville.
If you're interested in learning more about Benicia, please check out the links:
http://www.beniciamainstreet.org/
http://www.beniciachamber.com/guide/
For home buying information and our new community blog, please visit our web site at
http://homesection.com/.
I'd be happy to set up a time to meet with you and provide you with a Chamber of Commerce type city tour of Benicia to give you a feel for all this town has to offer. And of course, I'll gladly provide any housing information you wish (even set you up to receive new listings automatically via email if you'd like).
Fee free to call me at 707-747-6600 or email me via the link on our Trulia Profile or on the contact page of our web site:
http://homesection.com/contact/.
Kindest regards,
Rod
Granted Benicia is not a nightlife hotspot nor shopping mecca the same as Walnut Creek, so if you're looking for bright lights, night clubs, Nordstroms and the like, Benicia won't cut it. But for a place where you can set down roots, feel like you're part of a real community and maneuver about town free from traffic tie ups, congestion and parking garages, then Benicia is a marvelous fit.

Walnut Creek is indeed a wonderful place and because it's so close to Benicia, we often go there when we want a little extra "excitement." But the great part of that is that we get to come home to comfort of Benicia. Benicia, though, has a thriving small-town downtown of its own -- lots of great locally owned restaurants, a few nightspots, curio shops, boutiques and more.

If you don't have kids or don't relish things like parks, strolling along the water, jogging through the state park or meandering among the downtown Victorians and historic sites, Benicia may indeed be perceived as a little too laid back.

But trust me, most of the clients we've represented over the years came here initially because of our competitive housing prices (much lower than Walnut Creek, Lamorinda or the San Ramon Valley, but with a school system almost on a par with the districts in those areas) and now would never think of leaving.

It really gets down to what's important to you. Julie mentioned that schools are important, so I imagine she has children. If so, Benicia is an incredible (yes, the high schoolers complain that it's boring, but as parents, that's usually a good thing) community and one grows on you day by day. In Benicia you get to know your neighbors and there's a very cohesive, cooperative spirit. It's the type of place where you feel that one person truly can make a difference. If you like getting involved in civic activities or causes, Benicia is a place that welcomes you with open arms.

Thanks for the comments, but I felt I had to offer just a little perspective...

- Rod
Santa Rosa will be the largest town in the area. It will qualify as a small city on census books but it is not an urban area.

If you are truely urban people San Francisco is the place you want to be. It would be a reverse commute and if you lived on the north side of town, took the Golden Gate Bridge and drove at a good clip it can be done in 45 to 60 minutes.

I am an urban person and grew up in the area. I have cousins that grew up in St Helena and still live there and cousins in Napa. They are still towns as far as I'm concerned. The entire Napa Valley and the Sonoma Valley are great places to visit but I don't want to tlive there. Many do so it is really up to you to decide.

Once you leave the Napa, Sonoma and maybe Marin counties even if Vallejo is as big or bigger than Santa Rosa the quality is lower in Contra Costa and Solano counties.

Santa Rosa and San Rafael are the only options outside of San Francisco in my opinion.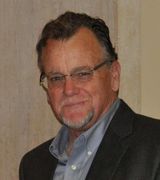 Contact