Leases are not supposed to show up on Trulia, but I think our upper end leases in Bloomfield Hills mistakenly do. There is lots of confusion about them. You are not the first person to ask if they can buy for that price.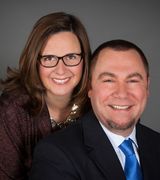 Contact
It is a lease....selling price is almost $1.9MM
Tiffany,
I wish that was the asking price ... I'd be the first in-line to purchase it :-)
That is actually a MONTHLY LEASE asking price. The property is offered for sale at $1,899,000.
If you are in the market for a home, and/or you need any other information, please visit us online at
http://www.DoorToDreams.com.
Thank you, and we hope to hear from you!
Derek Bauer, Associate Broker / Realtor
Real Estate One - West Bloomfield / Farmington Hills
734.678.4745 - cell
Derek@DoorToDreams.com