Harry, HUD has a full service counseling center geared toward assisting home owners. You can start there and I'm certain they can assist you in some way, even if it is to refer you to the correct people. Good Luck and hang in there. You are lucky to still have your home - no matter what shape it is in!! Cindy Vedder
Birmingham Field Office
Medical Forum Building
950 22nd Street North,
Suite 900
Birmingham, AL 35203


Phone: (205) 731-2617
Fax: (205) 731-2593
TTY: (800) 548-2546


Jurisdiction: State of Alabama

Cindy S. Yarbrough, Field Office Director


Office Hours: 8:00 a.m. to 4:30 p.m.,
Monday through Friday
Harry.....

You may want the contact your local chapter of Christmas in April. This would be the kind of project they may be interested in.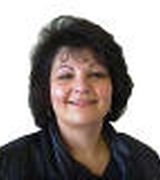 Contact