One course that is often overlooked by most agents, but which I believe can be an invaluble tool is Landlord-Tenant Law. In today's market, with a lot of our homes being rented out because they are on the market so long, a good understanding of tenant rights and landlord rights is essential.
Too many times have I heard horror stories from both tenants and other agents in regards to misunderstanding/ ignorance of these laws. Sadly, in most cases it is the seller who ends up paying for this ignorance.
KW prides itself on its education programs. I've been ther done that and can tell you that it isn't as effective as one on one mentoring.
Each agent is different, there are different motivations and different hangups. Sitting in a class with others can only go so far you need to get out on the street.
You can know all about a 33 touch program or an 8x8, all taken from Hobbs Herder by the way but if you don't get out there and meet people and engage in the market it doesn't matter.
The best experience I had in the year I was with KW was listening to Gary Keller do his breakthrough session.
Read the book and then go make a lunch date. Meet people and introduce others to the new people that you've met. That is the most beneficial training that you can have for your career.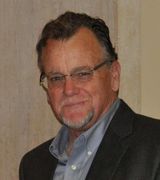 Contact